HIs name is Monet he is 3.5 years old. He has pneumonia and I have no idea how a cat that never goes outside can get that, but his lungs have fluid in them. My wife and I were traveling over Christmas and had a cat sitter here, he is a cat person and I'm sure this isn't a result of anything that he did. But we returned home to a kitty boy who wouldn't eat, was lethargic, with shallow quick breathing. They are keeping him probably until Thursday, he is in an oxygen cage and is on IV fluids. The doc gave us a 50/50 chance that he will make it. I'de appreciate your prayers guys. My wife and I don't have kids, can't have kids, so we have cats. Here is a pic of him, he is the one on the right.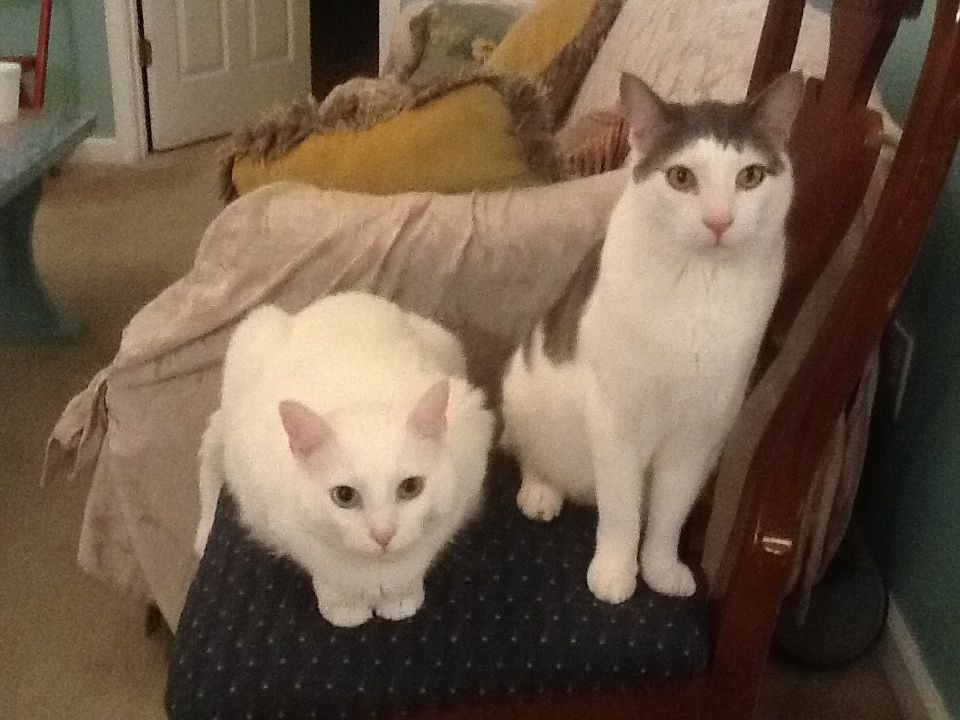 I know what I need, smoke, I can't recall the last time I tasted it....Gandalf in the mines of Moria.

"we shall have to share pipes, as good friends must at a pinch'....'I keep a treasure or two near my skin, as precious as rings to me. Here's one: my old wooden pipe. And here's another an unused one...He held up a small pipe with a wide flattened bowl, and handed it to Gimli. 'Does that settle the score between us', said Merry. 'Most noble hobbit, it leaves me deep in your debt."