Okay, so the world is coming to an end! Do not panic. Remember, this the "howling month" of Halloween. Do not despair.
The Pundit says "supposed" final endings are passing fads, they come, and they fade away. Nothing to fret over. Just get out your pipe and favorite tobacco, fill up a bowl, light, and puff away, happily ever after.
That's not a whim. That is what you call a beautiful dream come true in uncertain times.
Besides, have you noticed a little change in the air. Ahhh, yes, I thought so. Yes, call it Pundit optimism.
Can you say it is beginning to look a lot like Christmas?
And, no, it is not too early to be whistling Jingle Bells. See, Christmas is not that far off.
How does the Pundit know this? Thought you would never ask.
Simple, Cornell & Diehl has released its 2020 Christmas Blend. And Peterson has just sent over a ton of its Christmas 2020 pipes. They are, in a word, sandblastastic!
And, of course, the Pundit has added the Christmas Peterson B42, or Darwin, to the collection.
It is well understood that the holiday season is not allowed to begin until Cornell & Diehl issues a coveted Christmas Blend, and Christmas Petes hit the shelves.
And in PipesMagazine World, aficionados of pipes and tobacco also know that it matters not a whit whether or not you are a lover of aromatics. Hey, 'tis the season!
Generally, C&D brings forth from master chef Jeremy Reeves, a blend for the holiday time. Or, make that, all time.
The Golden Days Of Yore blend is back. Can I get an October howl?
And the Pundit is here to tell you that regardless of your fondness for or dislike of aros, you owe it to the season to try out C&D's Christmas Blend 2020.
Delicious in a word. Now, this will not find favor in all corners of Pipe World but put your preferences aside when you gather around the Christmas tree this year with family and friends.
Take time to reward yourself with a tin of this little C&D Christmas cheer, in a new Christmas Pete, of course! There is nothing that says the holidays are here better than some Christmas tobacco all fired up in a new Pete!
Here is the way the C&D website describes Jeremy's latest and begins on a poetic note, a wonderful touch in the Pundit's view:
Have yourself a merry little Christmas,
Give your pipe a light.
From now on your troubles
Will be out of sight.
Virginias from the olden days
Make our Golden Days of Yore:
A fragrant blend with black Cavendish
Kentucky, Katerini, and more.
Through the years they'll all marry together
If restraint allows.
Hang a shining tin upon the highest bow,
Or have yourself a merry little Christmas now.
The 2020 version of The Golden Days of Yore mixes in golden Virginias, black Cavendish, Kentucky, and Katerini.
And what about the flavoring? It is all here for a Merry Christmas feel: alcohol, liquor, cinnamon, cocoa, chocolate, ginger, licorice, nuts, and beans gathered in a ribbon cut.
And, as described on the beautiful tin art, the tobacco is "married together into a blend that will bring the spirit of Christmas to even the hardest of hearts."
You can thank the Pundit later.
And while our thoughts are on Christmas, it brings to mind one of the great actors, Lee Van Cleef, who died 31 years ago a few days before Christmas in 1989.
Leroy "Lee" Van Cleef, of Dutch-American parents, was born in 1925 in Somerville, N.J.
But we know Van Cleef as the real bad pipe smoker of classic spaghetti Western movies with those eerie waa-waa sounds that leap leopard-like at you unexpectedly.
I keep thinking of "The Good, the Bad, and the Ugly." Naturally, Lee was the "bad" in that movie, though there were gracious plenty of others in the flick who fitted the part as well.
Eli Wallach as "Tuco" comes to mind. Only, ol' Eli locked up the "ugly" title with ease.
Clint Eastwood, the central character, and star, is no wallflower as "Blondie."
But it is Lee Van Cleef, with those beady eyes and wire brush mustache who carries the day, along with his pipe.
The Pundit has tried to find the pipe Van Cleef smoked in TGB&U, but the best I have been able to discover is that there are many questions about its shape and maker.
I have read that its shape is in the Peterson System or Standard mold; or it could be a William Demuth Company Claremont vintage or a WDC Wellington. Lots of opinions on this.
Check out Mark Irwin's September Peterson Pipe Notes blog for a very informative discussion of the Van Cleef movie pipes.
And Van Cleef's favorite blend is another question mark. There are references he puffed Carter Hall and the now-defunct Tinderbox "Philosopher."
Van Cleef was a World War II veteran, having joined the U.S. Navy in 1942.
He served on a submarine-chasing ship and later sailed on a minesweeper patrolling the Caribbean. He also participated in the landings in southern France.
His military awards include the Bronze Star and Good Conduct Medal.
Van Cleef had that classic handsome, big star, bad guy vibe to the Pundit's way of thinking. He just looked rugged.
In the film "Barquero," Van Cleef is a tough ferry barge owner who refuses to give a band of outlaws, led by actor Warren Oates, access to his barge.
The movie is full of shootouts with the daunting "Travis" barge-owner never giving in to overwhelming odds.
One of the more memorable scenes is at the end when Travis walks to the edge of his barge, and Oates, who plays outlaw leader Jake Remy, moves to the end of a pier on the far side of the river.
Travis removes his pipe, puts it in his pocket, and aims his rifle, just as Remy does the same.
Travis shoots Remy, removes the pipe from his pocket and continues puffing. End of the movie.
Great scene.
And then there is the iconic Van Cleef meerschaum pipe in the movie, "A Few Dollars More."
Of course, the Pundit has a replica of that pipe, doncha know.
On to more important matters. Now that fall weather begins to shape the environment, it may be the right time to think about adding more aros to your routine.
Why? Simple. If you are in the house more as fall wanes to winter, aromatics will help keep the homeplace peaceful.
Afterall, we are approaching the season to be thankful. Adding a little color and pleasant fragrance to your pipe smoking is always is a good idea.
Also, in this most unusual year of discouragement and discontent, remember what that excellent Pundit of all time said:
I don't want any of your statistics; I took your whole batch and lit my pipe with it—Mark Twain, 1893.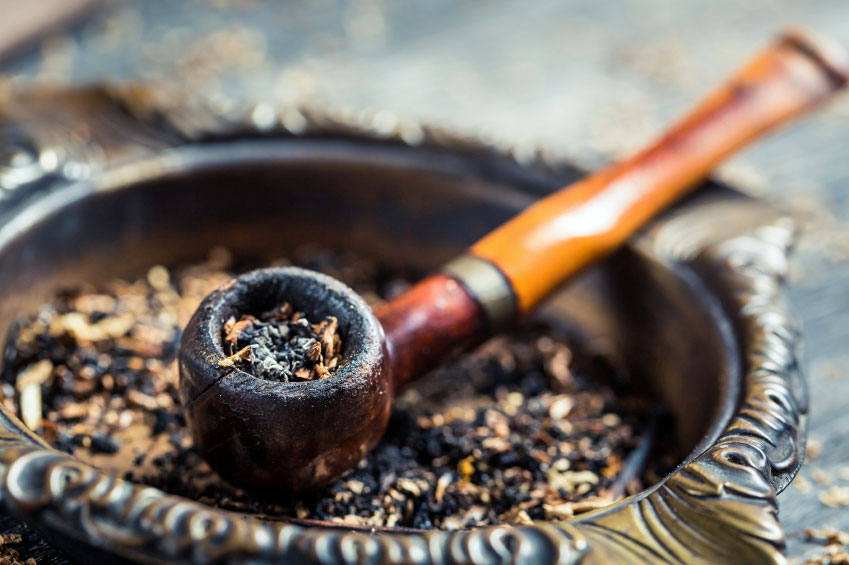 Pipe Smoking lifestyle meanderings