Things have been crazy busy at work recently and I haven't been able to use any of my paid leave. It's either use it or stop accruing more after 480 hours, so I decided to cash in 80 hours and buy myself a little something(s).
Here's a Peterson Christmas 2014. I saw another forum member get one of these and decided it was my kind of pipe, too. I like the relative heft and large tobacco chamber. Just feels great, though I haven't smoked it yet. It's my second Peterson, by the way. So now I am officially a Peterson collector. I really enjoy my Irish Harp 999 and I think this one will be great as well.
The other pipe is another I saw on a post, a Tsuge bamboo stemmed bent billiard. This one just had it's inaugural smoke, half filled with Larry's Blend. It also has a great feel with an open and cool smoke. It's light and comfortable to hold.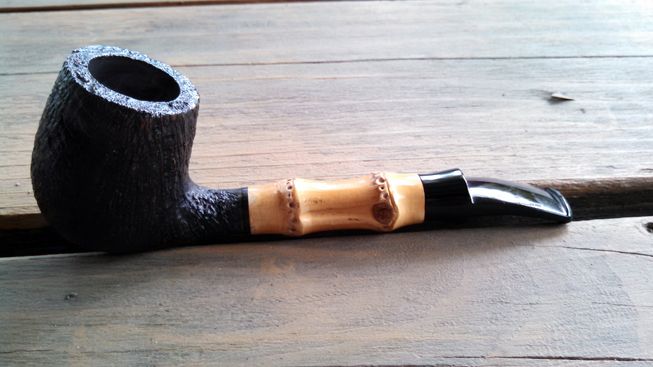 Now if I could just get some time off to relax and enjoy them!