Well Chicago was a blast. People are still there enjoying the show and will be into the post-show tomorrow. I however, have come home and ready to post up all the wonderful delights I came home with. I'll show the tobacco, and then the pipes, but first -- The Weather!
It rained something fierce today. I was in the tent smoking some Westminster before the competition and reading my book in one of the comfy chairs, when suddenly I found myself praying the tent would last long enough for the competition to even happen!
But onto the pipes. I showed up Saturday, and knowing I would get at least the competition pipe the next day, with the possibility for a second if I did well enough, I tried to not buy any. Fortunately, PipesandCigars.com were giving away cobs!
But then I showed up today, and within 20 minutes had two new pipes. Not only were they good deals and I really liked them, but I began to realize I probably wouldn't walk away from the competition with a prize pipe, so I went for some purchases instead. First is a Lorenzo from about the 70s. It was unsmoked (until today) but had been stashed away for quite some time. I got it for $20. I am very excited about this guy, love the shape and the darker shade.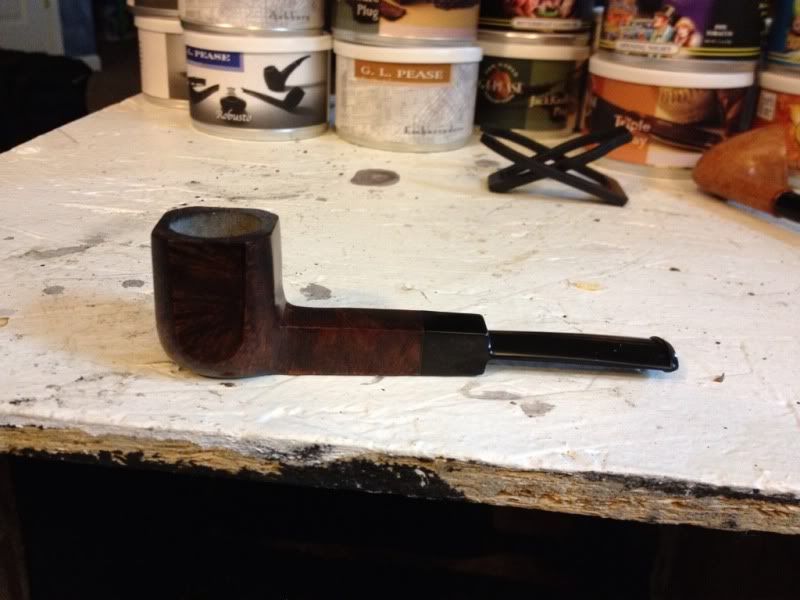 Next is a Capri Churchwarden. This is their "Headmaster" but was in their Scratched or Otherwise tainted bucket. Turns out the only blemish on this one is that the stamp was wrong. It reads "Head Master" instead of "Headmaster".....and I know, the respelling actually portrays a completely different connotation, but we're going to move beyond that potential wealth of cock jokes. I am happy with this $70 pipe that I got for $30 anyway!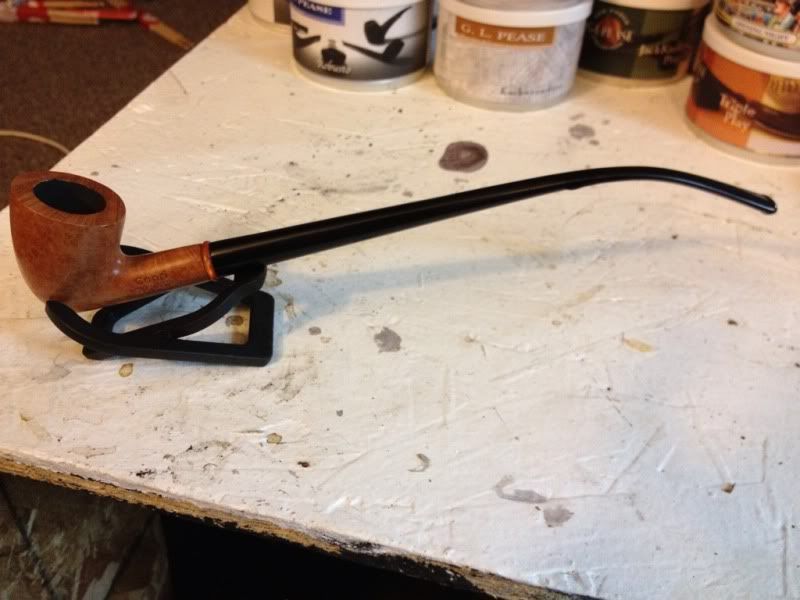 And lastly, the competition pipe. I really like this and am happy to continue a tradition amongst my friends and I of bringing home at least one Genod every year. I timed in at 50:14, and got a free tin as prize (to be discussed soon). This was two minutes better than my time last year. I am not sure what place I got, as they were sort of rushing the prize ceremony due to the number of contestants.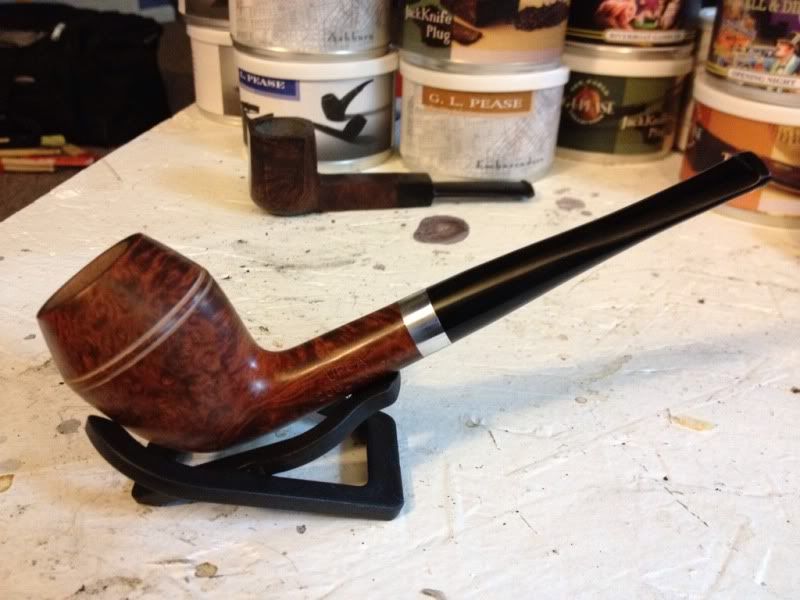 Now onto tobacco, lets start with my competition prize. A new Hearth and Home Latakia blend: Cerberus.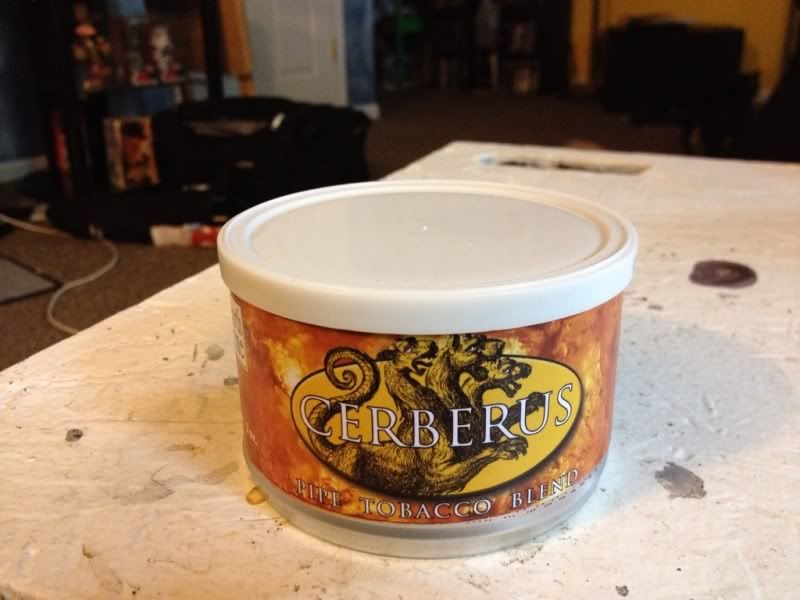 Next, I was super happy to find some Mephisto. I always seek out any of the lost Syrian GLP blends, and was happy to find this one. Sadly there is a very small rust spot on the bottom and it sounds pretty dried out on the inside. But, that fortunately meant I picked the tin up for $10.
Next, one of GLP's LOTR blends for NASPC. 2002's Southlinch.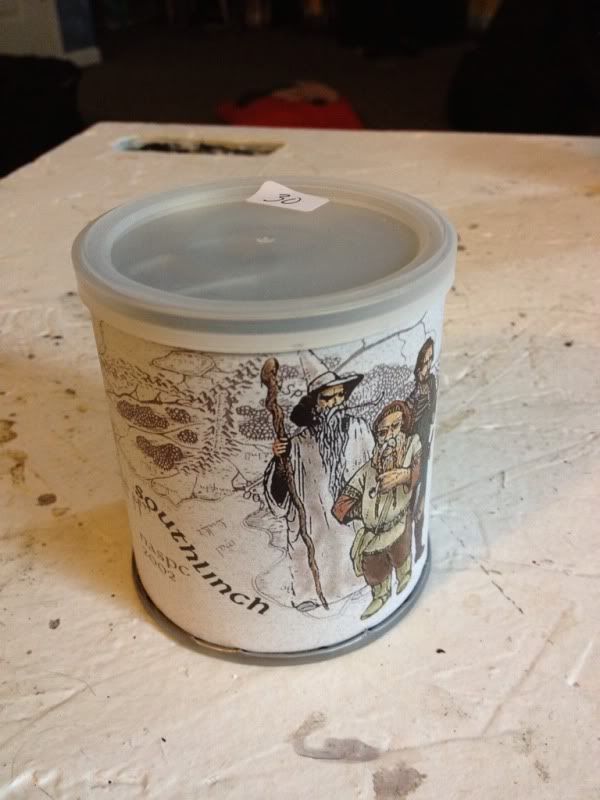 Then from the silent auction I got a C&D pack for $42:
And finally, I was most pleased when I grabbed the last of the open GLP blends that C&D was sampling. They gave me all 6 for $10, a HUGE BARGAIN! I am still doing the happy dance in my head. Here they are with a couple open pics so you can see how amazing of a deal this truly was.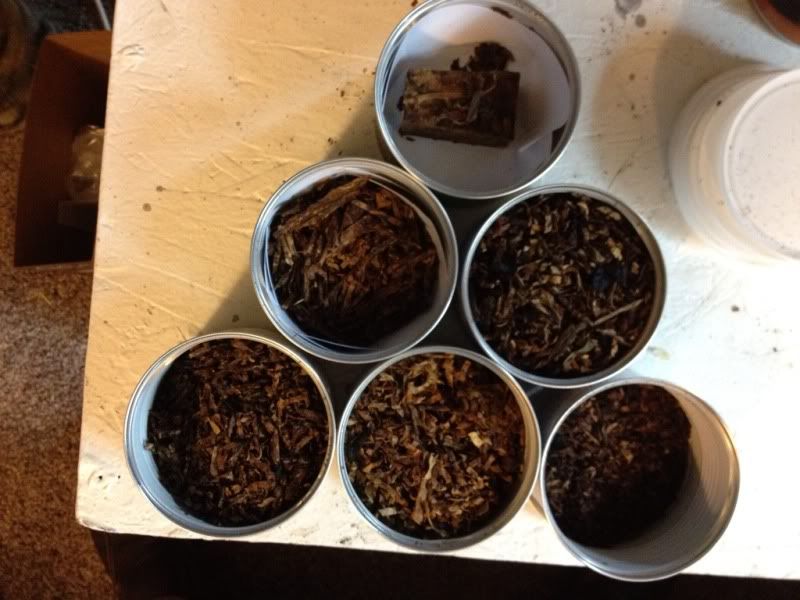 And don't forget the tradition of picking up the new smokingpipes.com T-Shirt: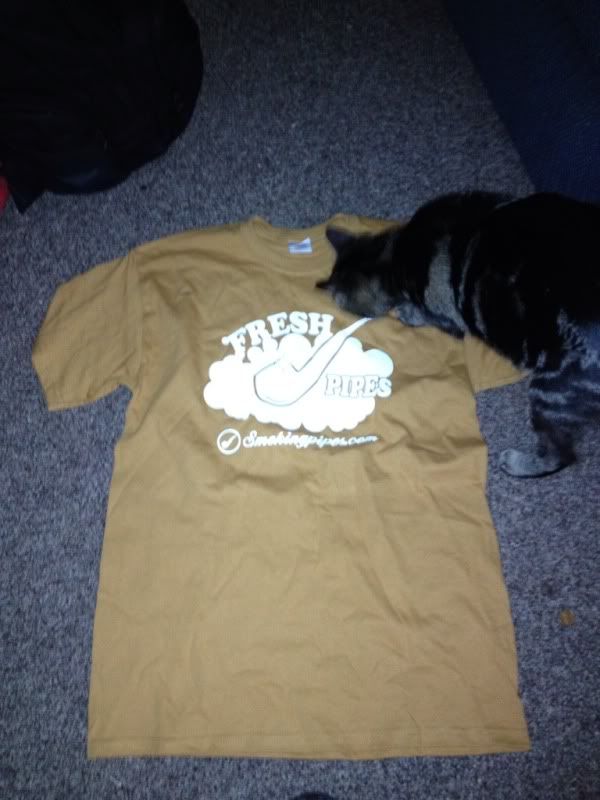 And check out what Winton got
Here
.
HAPPY SMOKING ALL!
--Anthony