I did not break any speed records but 3 and a half months in I have completed my first pipe. Everything was done by hand with coping saw, files and sandpaper. Even the wax (Paragon) was by hand (I was not expecting to get as much luster as I did). This hand made "quality" has given the pipe its own character.
This pipe is a monster as I knew it would be when I ordered the block and stem. I wanted to make something I could not, or would be reluctant, to buy when more "practical" options were available.
The stats
Length: 18.6cm/ 7 3/8 inches
Bowl height: 58mm/ 2 5/16 inches
Chamber depth: 48mm/ 1 7/8 inches
Chamber width: 22mm/ 7/8 inch
Weight: unknown but I won't be clenching!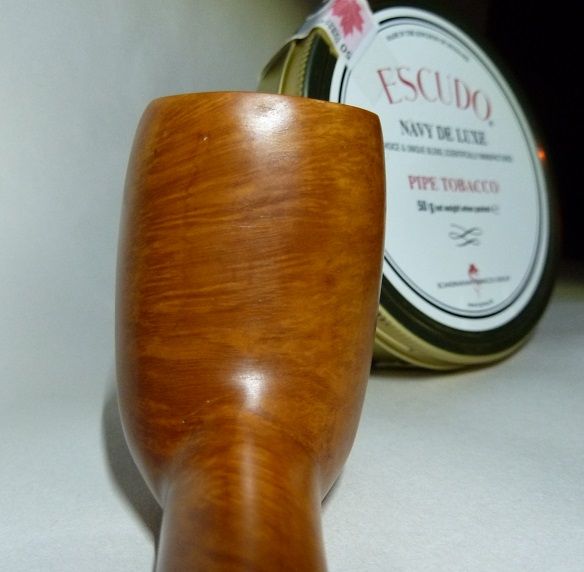 and this is where it all started