The man from Maurice once again showed his generous spirit with the gift depicted below.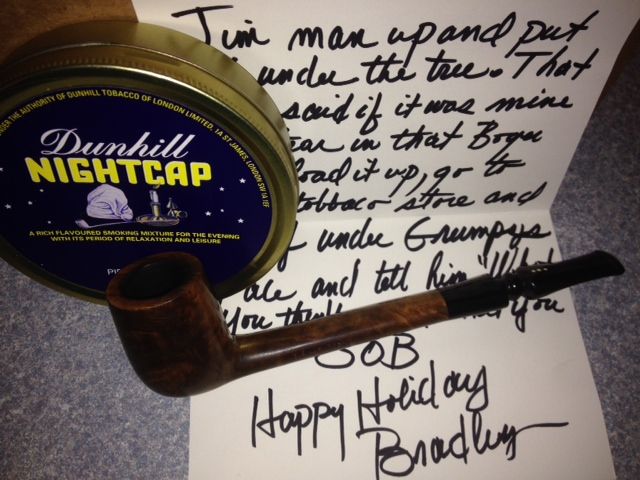 It's a Bill Sargent 7" plus Canadian made here in Topeka when Bill co-owned Rex's Pipe Shop over thirty years ago. I've always been fascinated by his pipes and Bradley was kind enough to share one with me.
Mr. Simmons, I am honored to have you as a friend. I treasure our correspondence and look forward to the day when we can finally shake hands. I try to emulate you and that just might be the finest way I can pay my respect. You've befriended so many people on this board and helped new pipers fill out a rotation plus been so giving with your tobacco selection.
I want to be just like you, my friend.
Fnord