Well since it seems like the thing to do right now I thought I would show off my bunch. Here goes!
We'll start with the latest addition. This is a Brigham Bulldog (and I hope I didn't fight any of the other Brigham dudes here for it.) with the dot pattern of a VIP grade (the highest in the 60's which is when I'd guess this one is from). It's a fantastic smoker with some beautiful bird's eye.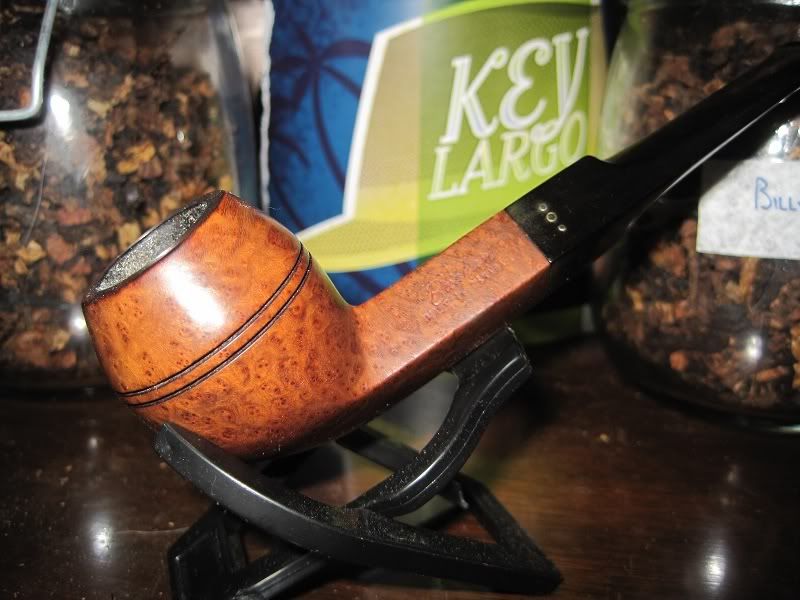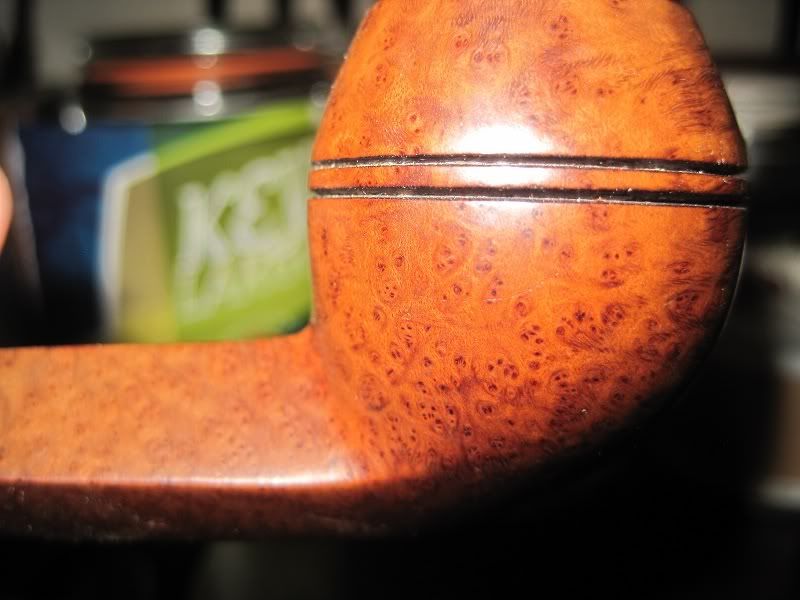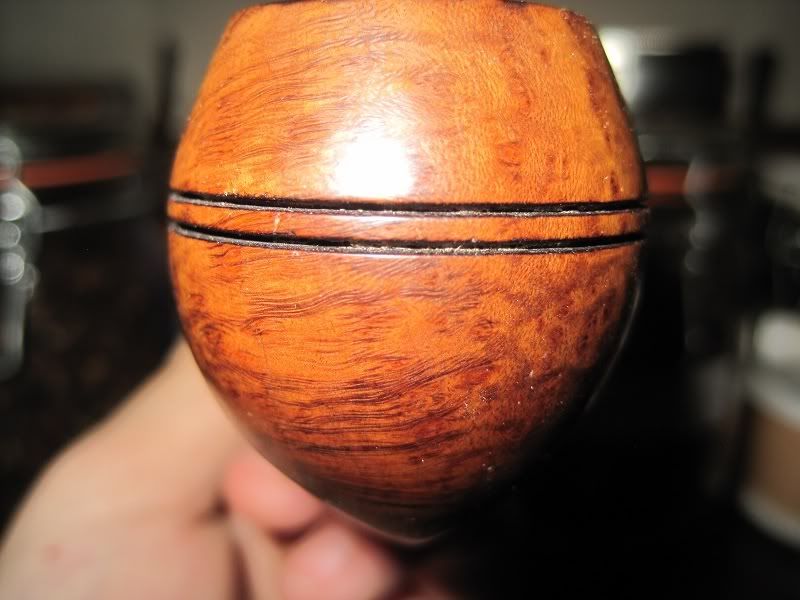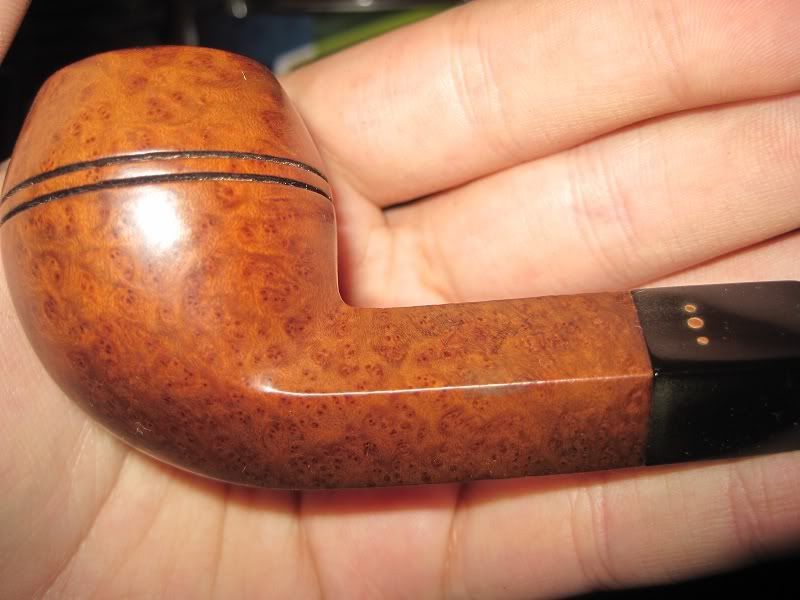 Now for the family shots. This first rack is all Brighams except for the Trypis at the far left of it.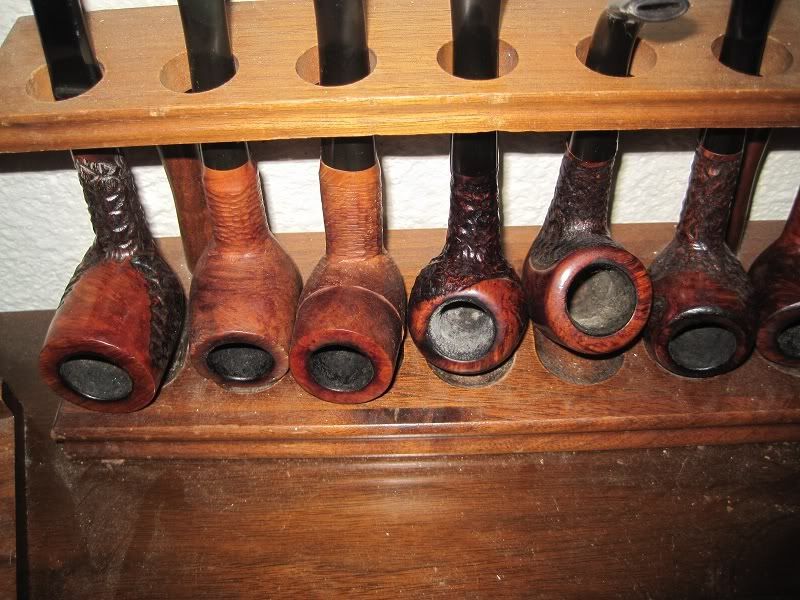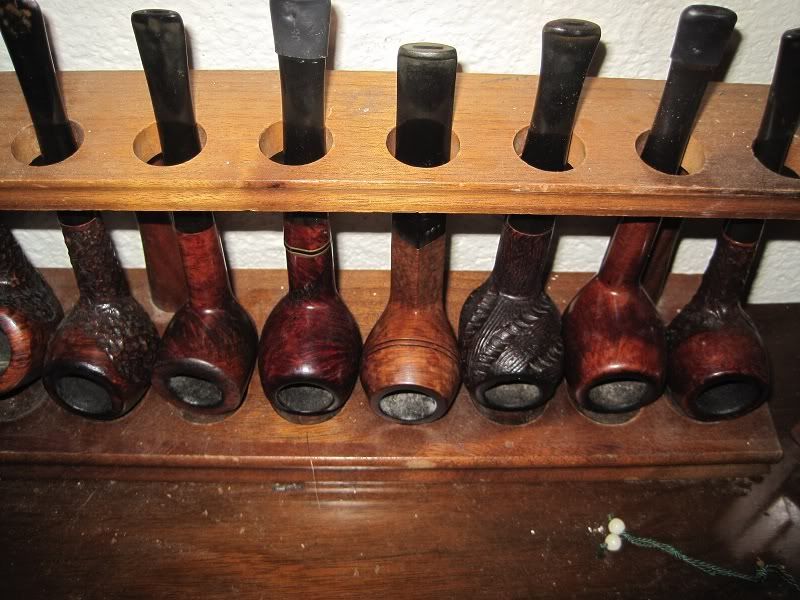 This rack is where the weirdos live. Haha except for the one Brigham on there which was the first pipe I bought. From left to right these are a 'Television' prince churchwarden made in Italy, a Kaywoodie churchwarden, a Grabow freehand that I rusticated and restained black, my first Brigham, a MM MacArthur, a little bitty bent GOC, and on the top is an Allwetter German hunter pipe.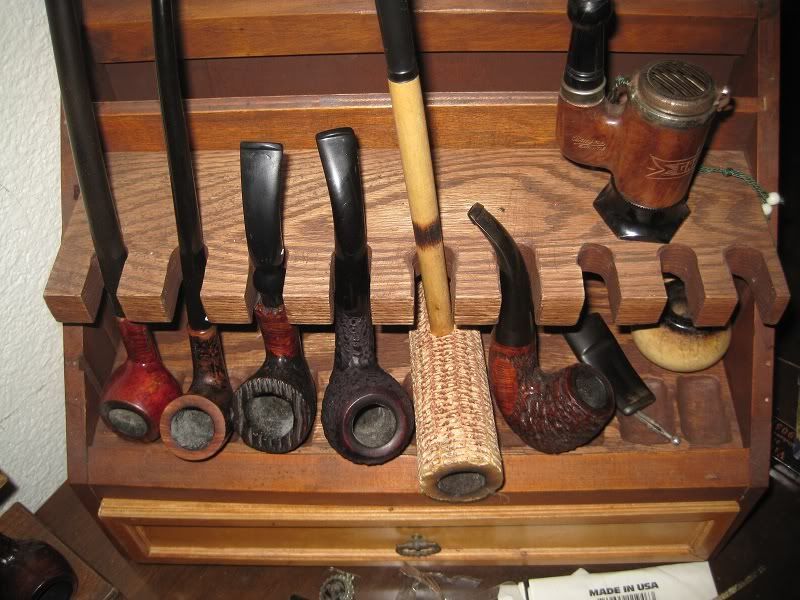 This rack is home to a Peterson Meer 106 with a tremendous bowl, and next to it is a bent Paradis apple. In the foreground is a big old no-name bent rhodesian that looks an awful lot like a Custombilt that was decided to be a basket pipe for some reason.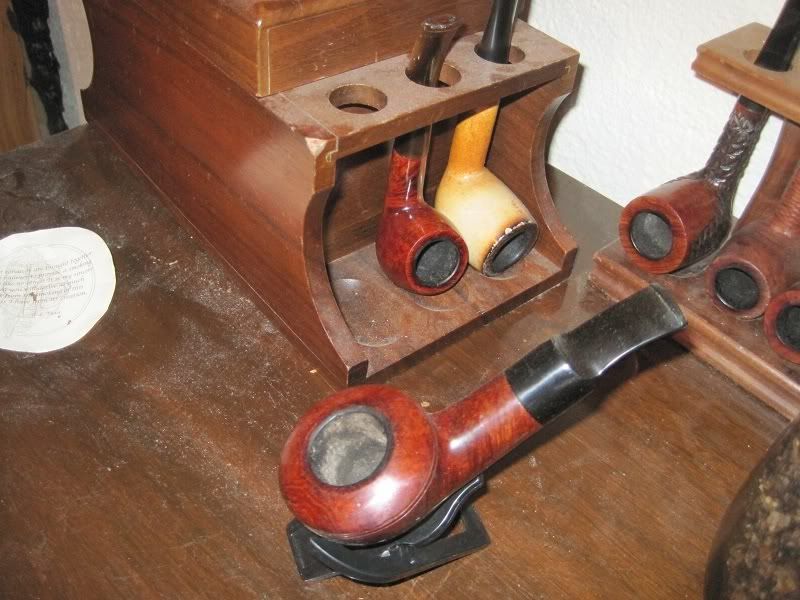 On the other side we have a french Jeantet Oom Paul, and a Royal Dutch squat, stubby, and sandblasted tomato which is a great little smoker.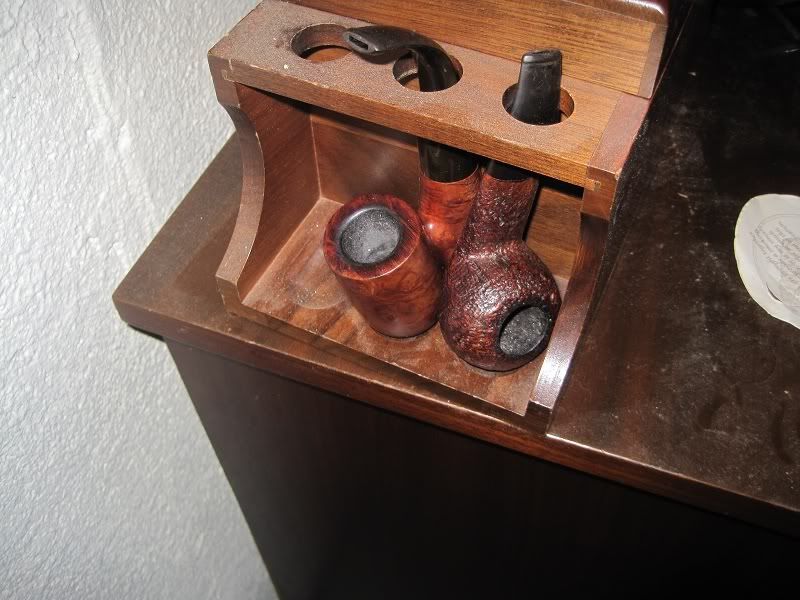 This rack holds (from left to right) a Royal Falcon billiard that is a great flake pipe, a Peter Kent by La Torre, a GBD zulu from the 50's, a Capri pot, a Georg Jensen tomato/horn lookin' thing, and a Mastercraft bent bulldog that is another great little flake pipe.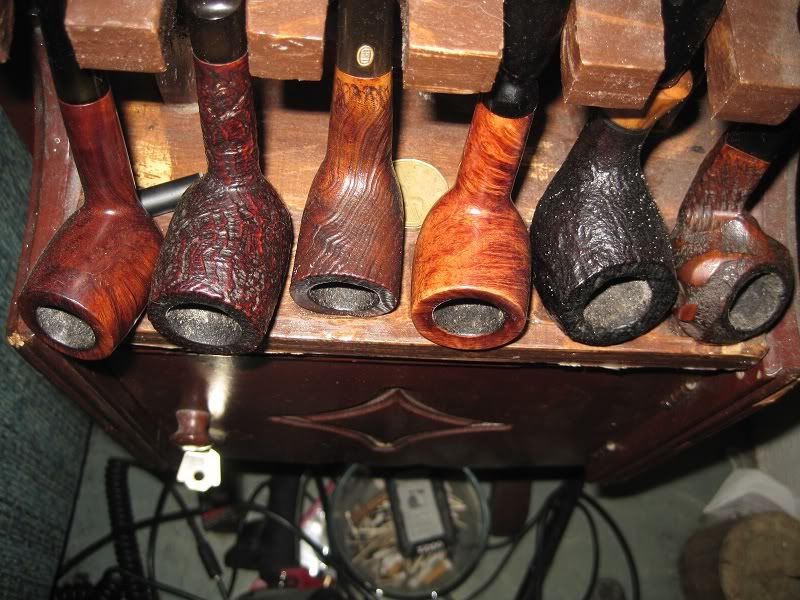 And there we have it! After just counting and realizing that there are 30 pipes in my collection I wonder how it got so large. Oh it was also my one year pipe smoking anniversary not too long ago so happy pipeday to me. :
fy: