Here's a mod on one of my Falcons. It's still in need of a clean-up and touch up but it smokes so good that I haven't really cared to finish the job. The original Falcon is 5 1/2 inches and the nose-warmer mod is 4 1/2 inches.
The hardest thing is tapering the end that inserts into the bowl, but it not that tough just takes a little patience that I sorely lack. The shank is just press fitted into the bowl and the two aluminum rods are epoxied. You'll notice that I covered the entire shank section in epoxy and that's because I'm no handyman, but its also because this pipe lives in a small pouch in my gear bag so it gets rough duty and the epoxy is a great reinforcement.
The entire mod was performed in a hotel room after a long day....did I mention I was drinking.....Either way, it smokes fantastic. I'm going to chop mod two others.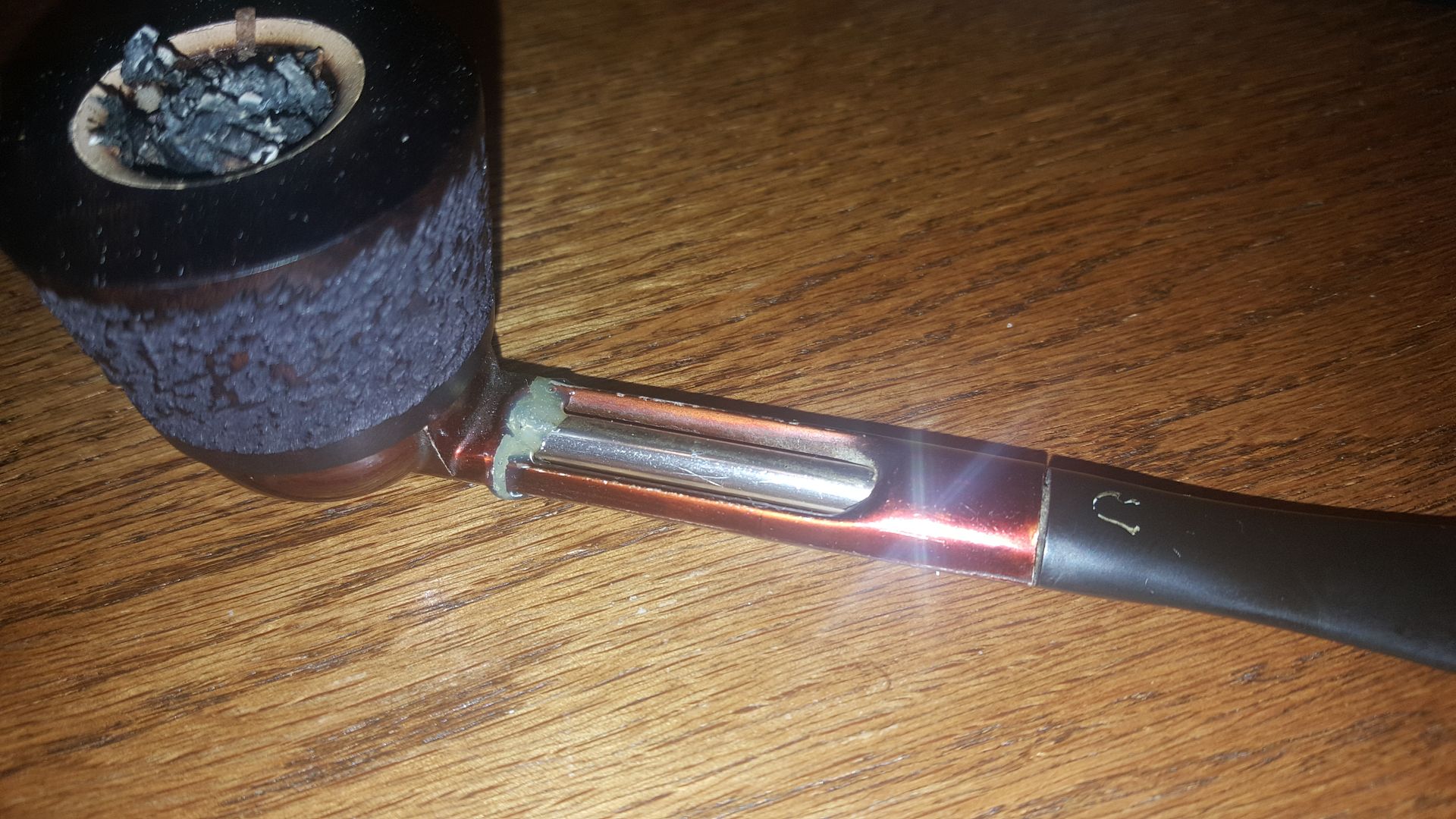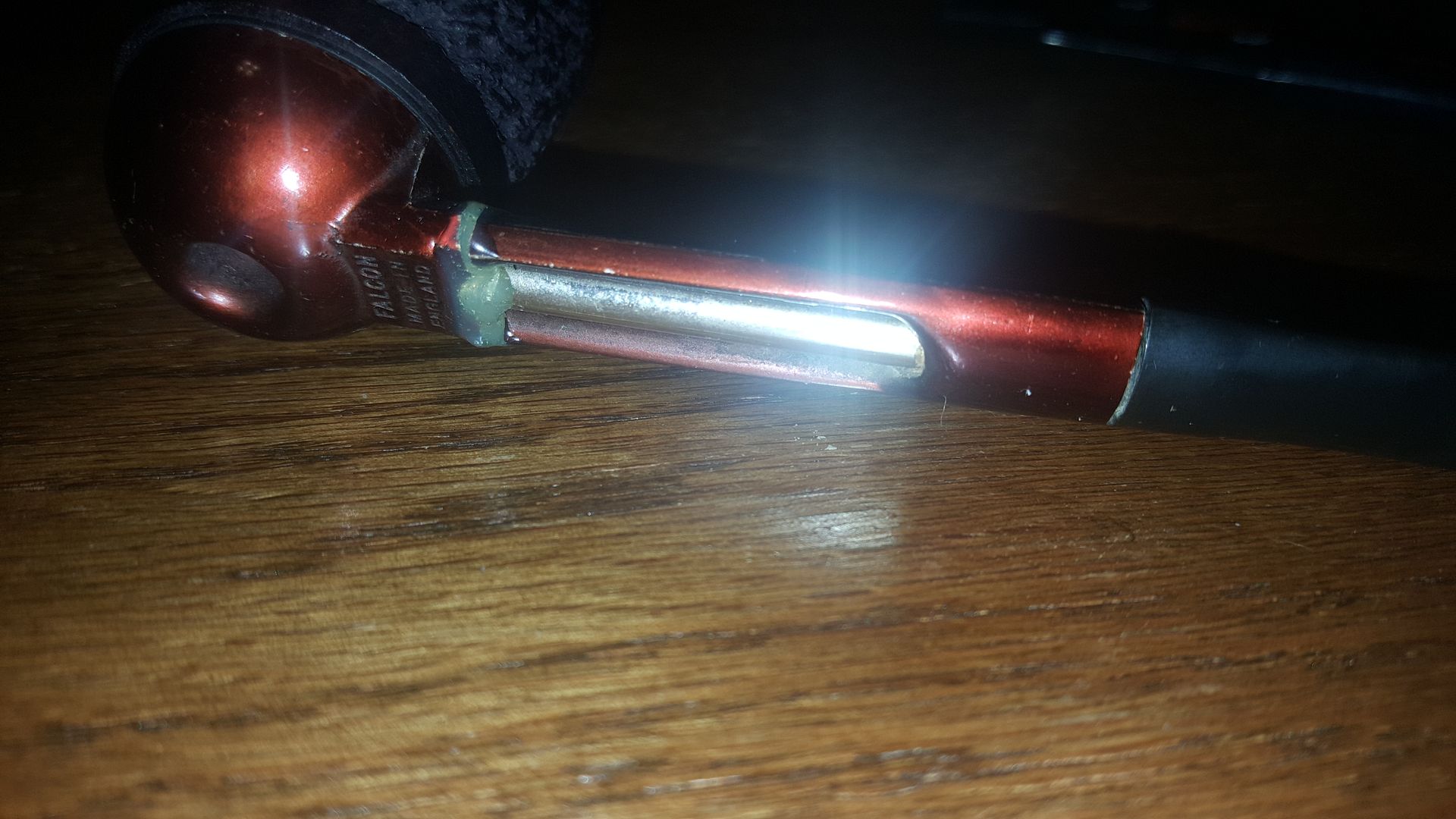 The small shank that's missing is somewhere in a hotel room in Reno.