The day is finally here. My Rad Davis seven day set is complete. It took quite a while but it was certainly worth the wait.
Dimensions are:
Overall: 1 7/8 x 5 1/8
Bowl: 13/16 x 1 5/8
Weight: 53 grams
The stem is cumberland with an inlay of spalted tamarind.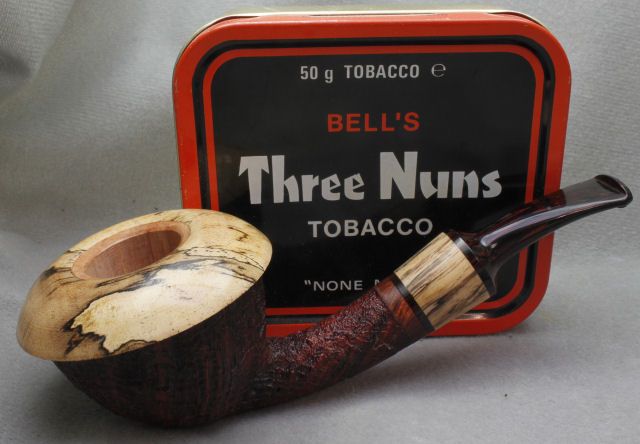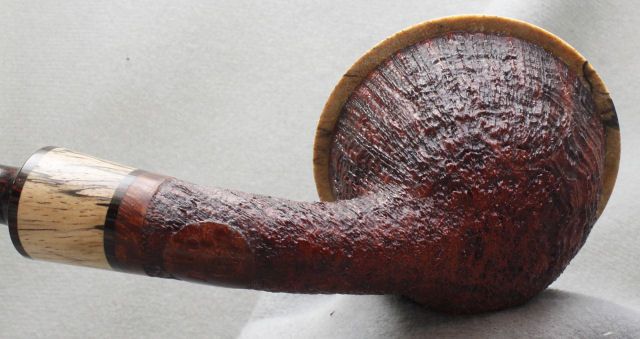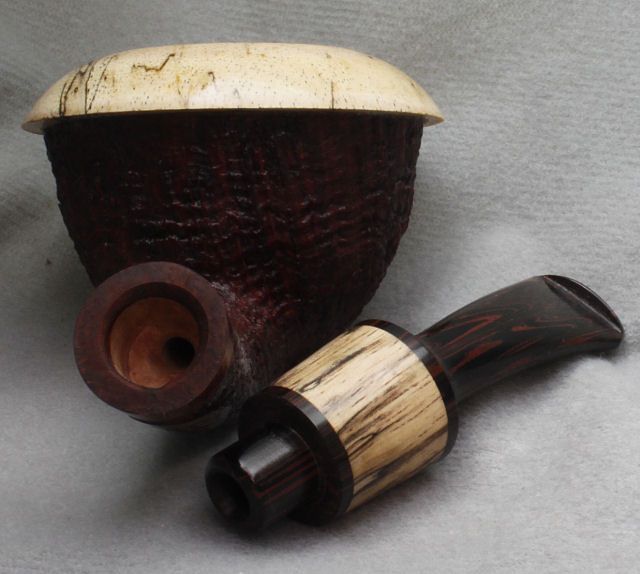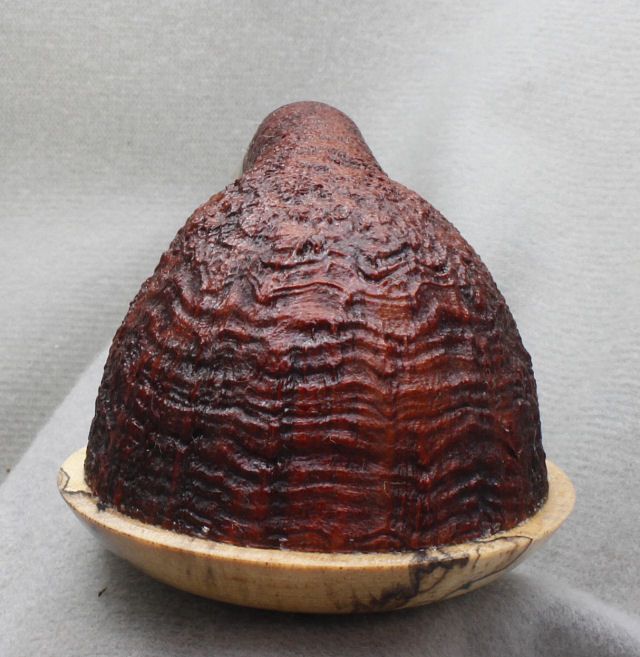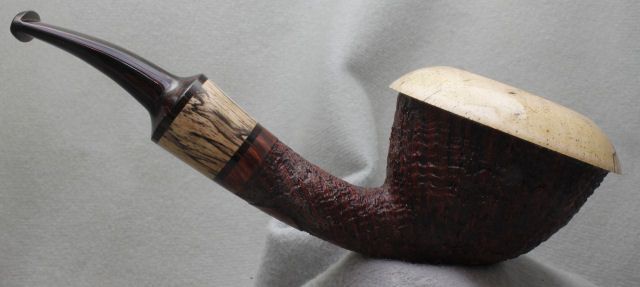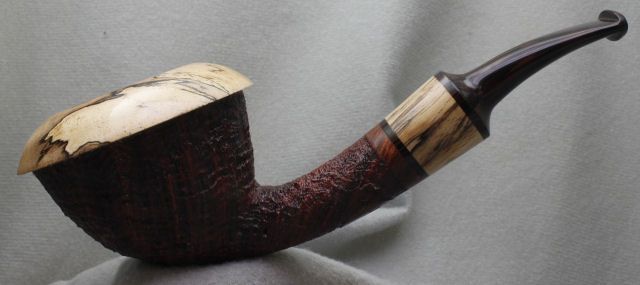 Here are links to the first six pipes in the set.
http://pipesmagazine.com/forums/topic/latest-rad-davis-commission-double-mahogany-blast-apple
http://pipesmagazine.com/forums/topic/rad-davis-seven-day-set-pipe-2-double-mahogany-blast-dublin
http://pipesmagazine.com/forums/topic/rad-davis-seven-day-set-3-redo-double-mahogany-blast-bent-billiard
http://pipesmagazine.com/forums/topic/rad-davis-seven-day-set-pipe-4-double-mahogany-blast-bent-brandy
http://pipesmagazine.com/forums/topic/rad-davis-seven-day-set-pipe-5-double-mahogany-blast-bing
http://pipesmagazine.com/forums/topic/rad-davis-seven-day-set-pipe-6-double-mahogany-blast-calabash