I met Abe Herbaugh at the Columbus Pipe Show. He's a young pipe maker from West Virginia who has done some training with Premal Cheddah and Bill Sholosky.
I was impressed with Abe's work and walked away with this blasted sitting Dublin.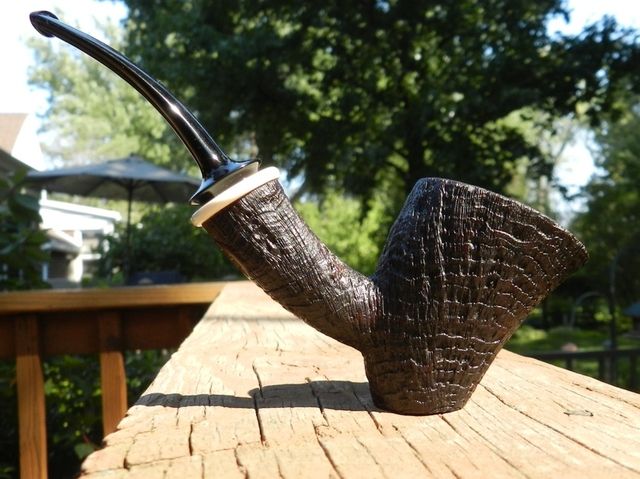 The stem is very comfortable, it has a Delrin tenon and the cap is pre-ban ivory. But after a few smokes, I thought the rim REALLY should be smooth to show off what looked like a MASS of birdseye.
So I contacted Abe and asked if he wouldn't mind taking another crack at the rim and smoothing it out. He said he'd try his best and today I received THIS.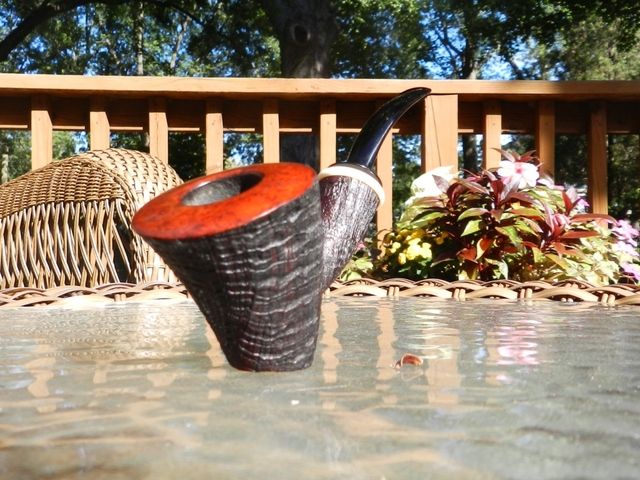 I was right about the birdseye. With a little red/brown stain it looks like it was meant to be.
This is one of the many reasons why I enjoy working with artisan carvers; making a good thing GREAT.