Some Thoughts on Pipes and Tobacco:
The history of pipes and tobacco have always been a fascination for me, and I suspect, you as well. That history is chock full of rich surprises and downright fantastic backstories.
Take for example this tidbit: Try to date the beginnings of tobacco.
You, there in the back with your hand raised, go ahead.
"The year Sir Walter Raleigh brought it to England."
Well, yes, but you are off about 5,000 years or so. See, Indians of Central and North America were smoking and chewing the leaf in the 5000 BC epoch.
How about this, Raleigh did bring tobacco to England, but who gave it to him?
Ok, you on the third row.
"Uhh, sorry, I thought I knew the answer."
Sure, it's a tough question. If you were thinking the 1500s, add on about 80 years and try to be a fly on the wall as Sir Francis Drake, the big-time global trotter of Elizabethan England, hands a batch of tobacco to Sir Walter Raleigh and tells him he might want to share with his chums in
England, if not Queen Elizabeth.
Voila! Tobacco begins its spread and popularity and eventually weaves its way into European society.
Another intrigue about our hobby is the fabulous blend names.
We won't go into that too deeply here, but just for example listen to the ring and chime of some favorite blend names created by three masters of time and space.
First up is G.L. Pease, the computer scientist of tobacco blending: The exotic-sounding Cairo is always good for images of the teeming hordes in markets and Harrison Ford exploits as Indiana Jones and "Raiders of the Lost Ark."
Another Pease creation is Charing Cross, presumably named for the major rail station at Charing Cross near Trafalgar Square in London.
The "cross" in Charing gets its name from a cross ordered built by King Edward I for his just-deceased queen, Eleanor of Castile, who lived from 1246 to 1290.
The monument, which has been rebuilt over time, would be hard to miss with its eight replicas of the crowned queen in a gothic design of a Victorian vintage. It is said to be the center of London and stands 70 feet tall near the busy Charing Station.
Back in the 1200s, road distances were measured from the cross to other destinations from the city of Westminster.
Seattle Pipe Club's Joe Lankford is another rock star blender. His Hood Canal sparked my nosy interest some time back.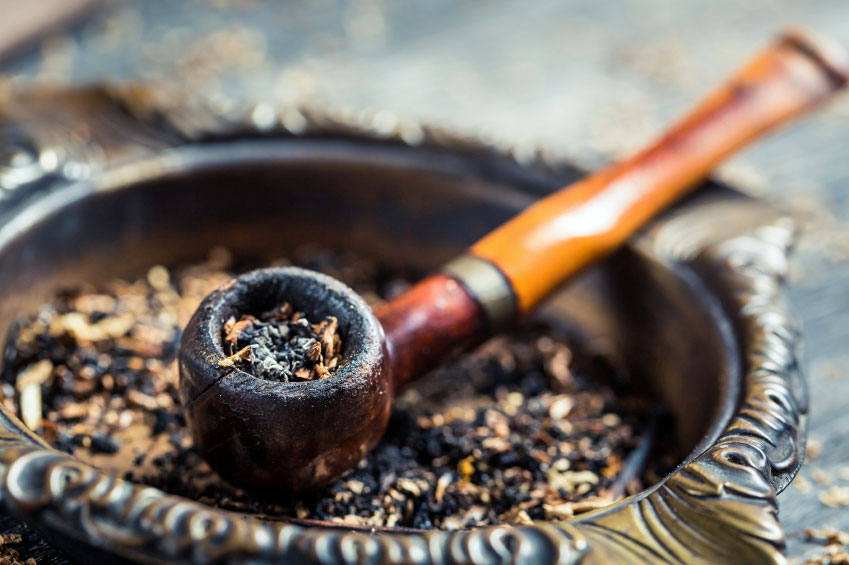 Hood Canal is in Washington State and makes up a portion of the Salish Sea. It is a saltwater fjord, about 68 miles long.
And Lankford created one of my favorite names of all time, if not one of my top ten favorite tobaccos, Mississippi River.
The name invokes the great river, or "The Big Muddy," as we used to refer to it in Memphis where I toiled for a time with the old Press-Scimitar newspaper, rest her soul.
Memphis is a Mississippi River town with superb barbecue restaurants, Beale Street blues music, and enough history to slake the thirst of any historian.
And one more of the genius blenders is Russ Ouellette of Pipes & Cigars fame.
You name it, and Russ has blended it, but I love some of the stunning mixture names.
Example: Russ' Eau De Vie, which translated from French means "water of life." It's an "aromatic water," as it were, and one of Russ' masterful aromatic tobaccos.
Russ also created "Blackhouse," in P&C's Marquee Series, a result of the 2011 Chicagoland Pipe and Tobacciana Show contest. The competition was for blenders to replicate as near as possible famed Sobranie 759, one of the unsurpassed blends from the House of Sobranie.
So, how did Russ's big winner get its name? He and P&C cohorts named their version "Blackhouse" to represent the black tin of the original and the Sobranie company.
Now, tobacco is a science within itself. There are a host of leaf varieties that go into a blend, naturally.
But the real charm comes when the names of the leaf roll around on your tongue.
Such as Yenidje, a Turkish leaf. A couple of others that attract my attention when I see them listed on a blend's label are Xanthi and Drama, grown in various Greek regions, according to Pipepedia.
This is not even the tip of the proverbial iceberg on tobaccos, of course. Just some interesting names that might be enough to whet your appetite to know more.
I continue to be amazed at how expertly pipes and tobaccos today are created. To my mind, as I have said before, we are in a renaissance of artisan pipes and tobaccos.
There are truly some fabulous artists working today to bring us beautiful handmade pipes and hand-blended, or "batch," tobacco blends.
Cornell & Diehl has some enormously delightful batch blends. And this is only one major American tobacco manufacturer.
In the face of looming harsh federal regulations, manufacturers are forging ahead. Yes, it's a matter of economic survival.
But in the tobacco world, we are very fortunate to have those in high places who are dedicated and inspired to march on, to provide the very best for our hobby.
You can probably tell that I am a pipes and tobacco aficionado.
There is a reason: I grew up watching my grandmother Maude smoking a corncob pipe. My grandfather wore out a drug store pipe, tossed it, bought another on and on.
Pipes and tobacco are in my DNA. Like you, I suspect, our hobby is more than just collecting pipes or jarring tobacco for our cellars, which is only part of the attraction.
The facile touch of a pipe and the sweet drift of an English blend, a pure Virginia, burley, or a combination of some of all of this with perique is to abide in the cone of pleasure.
Pipes and tobacco have been around across the millennia. We have been handed a historic culture and promise.
We are the inheritors of those first faint puffs on crude pipes with the same leaf as planted today.
That, my friends, is what you call historical.
1 Response