Fred Brown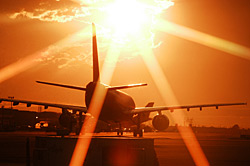 There is an old adage in Major League Baseball, when the rookie leaves the minors heading to the big leagues. It's called going to "The Show."
That's where I'm headed the first of May, thanks to Kevin Godbee and PipesMagazine.com. I'll be among those writing daily coverage of the Chicagoland International Pipe & Tobacciana Show, the Big League of Pipe Shows, from May 1-5.
To say that I'm excited about this opportunity is putting it mildly. I am just about crazy with excitement.
I have attended several pipe shows in the past—Nashville, Richmond, and some local swaps come to mind. But nothing on the order of Chicago, the largest hobby show in the world (according to the CCPC website).
Many friends have been to Chicago's show of shows and have told me that it is "a bucket-list must."
I will be wandering around the floor talking to PM.com sponsors to find out what they are up to for the coming year: new blends, new pipe makers, new anything and what's ahead for the hobby.
I will also run down interesting feature stories: I hope to find some of the new steampunk carvers to just see how all that is done. I'm fascinated by things hanging off of a smoking pipe and that it is still able to hold tobacco without breaking your jaw.
Also, I am very hopeful of landing an interview with Sykes Wilford of SmokingPipes.com, to see what is up that company's creative sleeve for the future.
And you can always count on the colorful Chris Tarler of Cornell & Diehl for something new and exciting in the tobacco blending world.
My aim is to bring PM.com readers a flavor of what took place at the big show of shows. The website lists a slew of events, actually beginning April 30 at the Pheasant Run Resort in St Charles, Ill.
The resort is located on Chicago's outskirts on 250 historic acres, once home to a large dairy farm. The resort has more than 450 rooms, a championship 18-hole golf course, an indoor/outdoor swimming pool and a host of other entertainment venues, making it the Midwest's largest entertainment resort, according to the hotel's Pheasant Run Resort web page.
Showtime doesn't officially begin until May 3, but you know how it is with a bunch of pipes and tobacco guys and ladies.
They like to deal and party early and late.
Although there is no smoking in the resort area itself, CPCC has a large smoking tent next to the Mega Center Annex that opens Wednesday, April 30, at 1 p.m. and remains open until Monday at 5 a.m.
Naturally, a bar and food will be available inside the tent.
In addition to the show itself, there are seminars and focus groups on tap, as well as buy, sell, trade hangouts and more than 300 dealer tables.
It's easy to understand why a pipe guy can get very excited about going to The Show.
I have never met a pipe I didn't like. Oh, yeah, there are some ugly pipes that would take a mother to love. But I honestly have never seen a pipe I would not at least pack and smoke.
In fact, I have been in love with pipes ever since I read Mark Twain's Huck Finn, who smoked a version of the corncob, known to us today as the Missouri Meerschaum. I have about a dozen cobs now and smoke them until the bowl just falls off the stem.
I remember my grandmother, Maude, smoking a cob. No one dared say anything to Maude about her habit. She dipped snuff, too, and if you didn't like that, you could just darn well head out the door. Maude might tell you in less delicate language, however, about what you could do with your attitudes.
Pipes bring on a relaxed mind and spirit for me. Like many another pipe smoker, I sit out on my deck, light my pipe, and join the muses.
For me, smoking my pipes is to be transported to another time and place—the past or the future, doesn't matter. I'm on my way and my pipe takes me there.
So, you can see why I am very excited and grateful for PM.com and Kevin Godbee for letting me tag along on PM's coattails and write stories about my favorite thing in the world (other than my wife, of course; but let's not get into that).
My job will be to bring you the sights and sounds of The Show and I really do look forward to that challenge. I will be among the world's finest pipe makers and those who write about them in both blogs and national publications.
For me, it will be like being in a toy shop. I will just have to leave my credit cards at home.
It's going to be a really big "shew" as the man once said, a celebration of the briar and leaf, history and tobacco.
And the best part is getting to meet all the wonderful pipe smokers who arrive, excited as kids at Christmas.
Yeah, it's like that. It's the Majors, The Show, and the place to be for pipe smokers who love not only the art of the hobby, but also the involvement of it all, the hurly-burly.
Where once from old-timers like me you might have heard "Spahn and Sain and pray for rain," at this Show the refrain is, "Virginia, Perique and Burly. Pass the matches, and let's not be in a hurry."
Or something like that.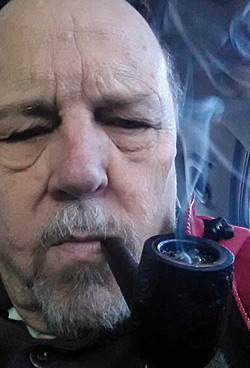 Fred Brown is a journalist who lives in Knoxville, TN. He will write this column for PipesMagazine.com monthly. He can be contacted at
tennwriter@bellsouth.net.
5 Responses