Well, here we go! A new year is upon us. Not only a shining New Year but also a new Decade!
Would somebody please tell me what happened to the last decade? It slipped by me somehow.
My New Year's Resolution otherwise referred to in Punditland as NYR, is to pay more attention to life and things around me, like an eight-weeks-old Golden Retriever puppy!
What I do recall is that the past ten years (c'mon,is that possible?) has been, as Dickens said in his "Tale of Two Cities":
"It was the best of times, it was the worst of times, it was the age of wisdom, it was the age of foolishness, it was the epoch of belief, it was the epoch of incredulity, it was the season of light, it was the season of darkness, it was the spring of hope, it was the winter of despair."
John Steinbeck would say it was "The Winter of Our Discontent."
Here's hoping for more of the best and less of the fretfulness that has plagued our last decade.
Ok. Sermon is over.
Some official Pundit NYRs below:
–Break open one or two of those fancily-flavored blends you purchased ten years ago (you did, didn't you?) and reward yourself.
If you recall, your ever-watchful Pundit, see above, repeatedly warned about the FDA tobacco regulations cascading into law over the last decade.
So, building a cellar should have begun, oh, around 2009.
–I see a new pipe in my NYR. How 'bout you?
–Yes, we have too many pipes. Who doesn't?
We like to look at them, hold them, cherish them, talk to them like old friends, which they are.
Don't forget to take one of your unique, rarely smoked pipes on a long get-reacquainted walk soon.
–Remember to polish your entire collection with loving-kindness in this New Year. Some of us old-timers let this bit of pipe hygiene slide in our NYRs.
–Here is a singular act of humanity you might try at least once in the New Decade of your NYR: Purchase a new pipe, and some of the new retro blends hitting the shops now and gift it to a best friend.
Relish the look on his or her face as joy lights up their eyes. I did this very thing for a close friend this year, and it was such a pleasure for me!
–Looking back is not always helpful. There are loss and sorrow. We all experience this bit of life's realties. Hopefully, good times shore up the bad.
One of the Pundit's special NYRs is to try not to peer into the darkness of despair or the sad moments too often in this New Year.
–Gazing into the future, pipe smokers are surely blessed. We find respite and solace in new blends that help to smooth over rough days and nights.
–Delight in today and hug your special other or best friend. It's essential for all of us to feel that human touch.
All right, enough of NYRs. Let's move on to other thoughts, shall we?
Recently, the Pundit visited in-laws and friends in South Carolina.
While in the neighborhood, a weekend tour was arranged at the Warren Lasch Conservation Center on the former Charleston Navy Base in North Charleston, S.C.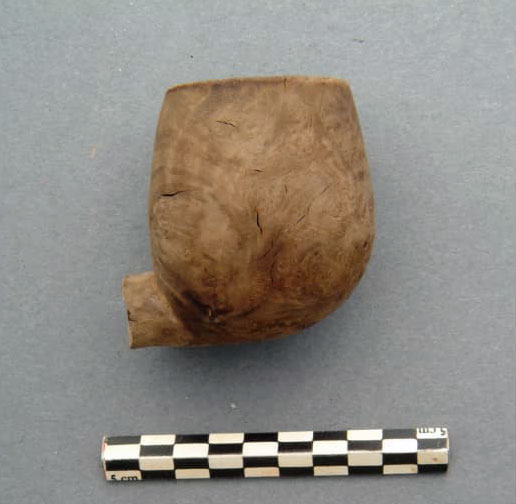 For any Civil War buffs out there, this is a bucket list trip to see the CSS H.L. Hunley, first submarine to conduct a successful attack in world history on a warship Feb. 17, 1864.
After successfully sinking the USS Housatonic she remained lost for more than a century.
The conservation center is just splendid, and its displays of replicas and DNA- researched crewmembers and the story of the submarine's resurrection is stunning.
And the Hunley itself, now resting in a special vat of water and chemicals in preparation of putting her on exhibit is spectacularly designed and arranged.
But for pipe smokers, who are also history nuts, ahem, like a well-known Pundit, in researching the Hunley's innards, scientists at the conservatory uncovered several pipes—some with tobacco still in them—smoked by crew members onboard the historic submarine.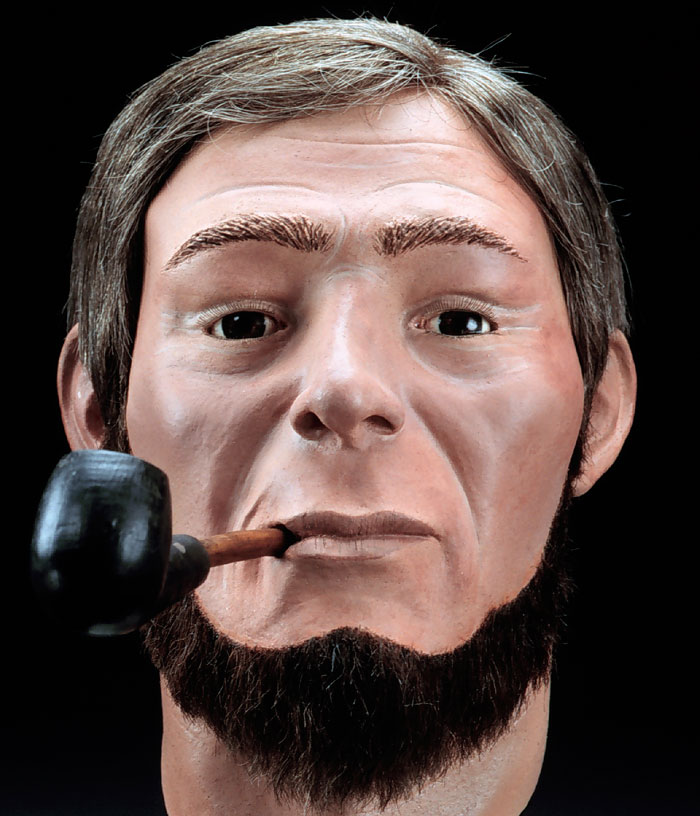 Now, winding down the end of a decade and stepping into something new and fresh, here's hoping you and yours have a memorable New Year and, of course, a fun-filled new era.
I'm encouraged by the fresh and retro pipe tobacco blends hitting the shelves both at the bricks and mortar shops and online retailers.
Be sure to participate. The Pundit believes something quite special is taking place in the pipes and tobacco world.
Check out new blends. Be adventurous and reawaken those taste buds.
The Pundit has once again found new aromatics that bring back old college memories of long nights and puffy swirls of pipe smoke.
We are facing perhaps darker days in the future with FDA regulations, difficult as they are.
Seeing manufacturers expand and not retreat in the face of strong and powerful opposition is praiseworthy, if not downright heroic.
"The Dude Abides," as "The Big Lebowski," would say.
Have a great New Year, and a season of peaceful smoking in those priceless pipes and rich tobacco blends.
The Pipe Pundit wishes you well in this raucous new decade emerging before us.
Take time to enjoy each day. Some are quite special, like the immediate and the present.
The Pipe Pundit's New Year's Resolutions for 2020