The Pipes Magazine Radio Show – Episode 85
The Pipes Magazine Radio Show – Episode 85

Kevin Godbee

Thank you for joining us for The Pipes Magazine Radio Show—the only radio talk show for pipe smokers and collectors. We broadcast weekly, every Thursday at 8 pm eastern USA time and are available on nearly all podcast sites and apps. Listen on your computer, tablet, phone and even in the car! We have a special show tonight with two exclusives for you. Our Featured Interview is with the pipe maker duo of Todd Johnson and Pete Prevost. They will have an exclusive special announcement to unveil right here on the show. We will kick the show off with an exclusive interview with Per Jensen from Mac Baren as he tells us about the new HH Latakia Flake that will be released at the Chicago Pipe Show this weekend. Sit back, relax with your pipe, and enjoy The Pipes Magazine Radio Show!
Tonight's show is sponsored by Sutliff-Tobacco.com, CupOJoes.com, SmokingPipes.com, Missouri Meerschaum, 4noggins.com, MeerschaumStore.com, Cornell & Diehl, and Savinelli Pipes and Tobaccos. Please give them some consideration when making your next pipe or tobacco purchase.
We hope you enjoy our 1-hour show produced just for you—the pipe smoker and collector. The following link will launch a pop-up player. Alternatively, you can download the show in iTunes and other podcast sites and apps after the initial broadcast is complete here.
[HTML1]
Read PipesMagazine.com's Review of Mac Baren's HH Latakia Flake

Pete Prevost (L) and Todd Johnson (R)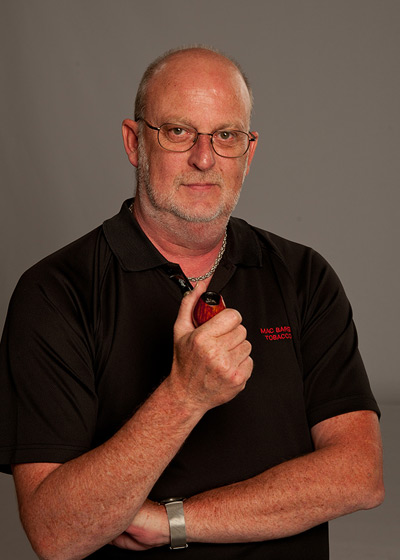 Per Jensen from the Mac Baren Tobacco Co.
More Pipes and Tobaccos Articles
3 Responses