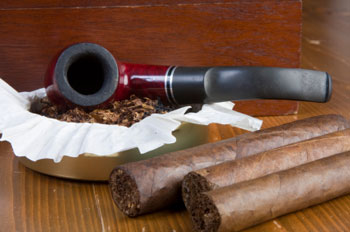 St. Petersburg, Florida, – While the internet has seen a logjam of cigar related blogs and sites, one new web portal has made an instant impact on an industry filled with smoke and tradition.
CigarChronicles.com, the brainchild of web entrepreneur, Kevin Godbee, has made its debut at a time when things are heating up in the premium cigar world. While the 1990's witnessed a Cigar Boom that no one had ever seen the likes of – booms and fads eventually end as the posers die off and only the strong survive. Now, more than a decade later, the cigar industry is seeing a resurgence among manufacturers and its loyal fans, as a wave of new brands have hit the shelves. The emphasis in today's market is on 'quality', while companies grow their fan base simply by putting out premium aged, handmade products. Cigar Chronicles caters to today's discriminating and educated audience.
"Guided by our principle of quality over quantity with extreme attention to detail and accuracy, we will only produce the highest quality, most factual content, along with the most knowledgeable and entertaining writing," claims Godbee, a New Jersey native living in Florida since 1996, and lover of the leaf for close to 15 years.
Cigar Chronicles can best be described as an online cigar magazine and social networking site, and bills itself as the number one source for information on Cigar smoking, reviews, ratings, news, and the latest cigars to hit the market. The goal is to entertain its readers, educating and informing, while creating a community that fosters pure smoke-induced camaraderie. The cigar community includes a social networking aspect, where members can send friend requests and post on walls, and it also includes Cigar Forums.
There is a "Cigar Cool" column where high quality video interviews are conducted with industry personalities. The inaugural interview is Christian Eiroa of Camacho Cigars.
Cigar Chronicles also has Ladies Smoking Cigars in the Cigar Babe section.
One of its strongest unique selling points is the team of creative writers and experts that Godbee has assembled – a group of talented veterans that bring over a century of combined experience to the site:
Tommy Zarzecki (aka Tommy Zman), a long-time columnist for Cigar Magazine, author of JR Cigar Blog with the Zman, and co-host of JR Cigar Tube w/ Nathan & The Zman show. Tommy is penning the Cigar Life column.
Tad Gage is the author of "The Complete Idiot's Guide to Cigars". He knows everything about cigars from seed to ash, and has two of his own pipe tobacco blends on the market. Tad does Cigar Reviews and writes the Cigar School column where beginners can learn how to judge a cigar, how to smoke a cigar, how to cut a cigar, and many other time-honored traditions.
Angye Fox is a serial entrepreneur with a passion for business and cigars. She owns an ad agency and hosts the radio talk show "Chix with Stix", every Saturday on the Tan Talk Radio Network, in Tampa, Florida. Angye is writing the Cigars & Golf column.
Russ Ouellette is the blender/creator of the Hearth & Home series of tobaccos for Habana Premium Cigar Shoppe in Albany, NY, and is a cigar smoker and pipe tobacco blender for over 30 years. Russ will uncover the Best Cigars for Your Money.
Gregory L. Pease, (Associate Editor) is the creator of the renown G.L. Pease line of premium pipe tobaccos, and long-time lover of fine cigars, bringing over 30 years of deep passion and intimate knowledge of tobacco to the team. Greg joins us for regular cigar reviews, his monthly editorial column, "Up in Smoke," and the occasional feature article.
Finally, Kevin Godbee (Publisher/Executive Editor) brings his insatiable quest for knowledge and a genuine appreciation for fine tobacco along with his years of publishing and web expertise to the magazine. Kevin also publishes PipesMagazine.com, is a Certified Salesforce Tobacconist (CST) through Tobacconist University, a member of Cigar Rights of America and is a "Media Member" of the International Premium Cigar & Pipe Retailers Association. Kevin's final thoughts … "I'm proud to have been able to establish such a powerful team of professionals, and honored that they have the faith and trust in my vision to sign on to this new endeavor. Every staff member on our 'Cigar Team' is a crucial piece of the puzzle. There's only one person missing that I would have loved to work with again, and that is Gary J. Arzt. I dedicate this inaugural issue of Cigar Chronicles to him."
2 Responses