James Foster & Kevin Godbee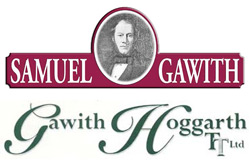 Rumors have run rampant in forums and social media all week about the merger of Samuel Gawith and Gawith Hoggarth. Now they are confirmed. PipesMagazine.com exchanged email and spoke on the phone to Bob Gregory, the Managing Director of Samuel Gawith.
The official release states:
After months of deliberation and negotiation I am pleased to advise that the House of Samuel Gawith and Gawith Hoggarth will merge on March 18th.
The men and machinery of SG will move to the larger and more adequate factory of GH. The men will be the same as will the machinery. The brand will be made in exactly the same way as it has been since 1792 with no change to blend, water or branding.
We see this move as a good move particularly in view of the fact that exactly 150 years ago, in 1865, the two brothers, Samuel and John shook hands and went their separate ways to pursue their own dreams in Kendal. Both SG and GH have co-existed in a peaceful, friendly but competitive way to this day.
Both companies have pledged to continue production in their own, unique ways and both companies see this merger as a positive way forward lending strength to both brands.
Sincerely,
Bob Gregory
Managing Director
—————————————————
So, the two companies that started as one will now be under the same roof, but still producing their separate brands.
For those that aren't familiar with these products, some pretty unique pipe tobaccos come from these two brands. They have a huge, devoted fan base, and some pipe smokers might have a love / hate relationship with some of the tobaccos. This is because of Gawith's own unique way of making some of their blends using an essence that gives the tobacco a perfume-like and / or soapy-type of flavor. You either love it or hate it. Apparently enough people love them as they have been around for over two centuries. One of the unique tobaccos is Bob's Chocolate Flake. It is a Latakia aromatic—and an aromatic that you can actually taste the chocolate flavor in.
The Gawith houses are also well-known for making some quite strong tobaccos, such as 1792 Flake, which is strong both in flavor, and with a hearty nicotine punch. Bracken Flake is another one that is packed with flavor and nicotine.
Gawith is also skilled at making great sweet Virginias, like Full Virginia Flake.
Another thing that the Gawith tobaccos are famous for, or should way say infamous for, is that they are not always in ready supply. The catch-22 is that these tobaccos are still made with the same machinery from over 200-years ago. The old traditional formulas and methods are also part of what makes the products special. Employing newer equipment to increase production would not result in the same tobaccos being produced … And then there's the hoarding, which makes the situation even worse, but that's another story.
History Lesson
(Note: Some of the information here is a little different in this account from The Stricklandgate House Trust, but it is still quite interesting.)
It all started in Kendal, England in 1792. Thomas Harrison was a successful snuff maker. Jane Harrison Thomas's daughter, eloped in 1838 to a young man of Kendal, Samuel Gawith.
When Mr. Harrison died in 1841, he left the business to his daughter and son-in-law, and over the years Samuel Gawith continued to prosper.
In 1865, Samuel Gawith died prematurely at the age of 48. His eldest son, also called Samuel, was only 22 and his father had wisely left the firm in the hands of three trustees, one of whom was this son.
The elder trustee was Henry Hoggarth, a boyhood friend and neighbor in Lowther Street who had founded a Kendal firm of land agents and surveyors.
In 1878, Samuel and his younger brother, John Edward Gawith decided amicably to go their separate ways and so the two Gawith firms came into being.
Samuel took over the snuff mill and business at Mealbank, and John stayed on in Lowther Street.
Samuel's business, Samuel Gawith & Company, thrived and, in 1881 he had a new factory built near Canal Head, calling it Kendal Brown House, in honor of the firm's most famous brand of snuff.
The firm in Lowther Street went through some troubled times but, in 1887, a new partnership was founded between Samuel's youngest brother, William Henry, and Henry Hoggarth junior, to be known as Gawith Hoggarth Company.
Gawith and Hoggarth soon set up a new watermill for grinding snuff at Helsington Laithes, just south of Kendal, which has since been dismantled.
Gawith Hoggarth Company continued to manufacture tobacco products and snuff at the Lowther Street works until 2009, when they moved to new business premises.
And now, in 2015, the two companies will be back together under one roof.
Here is PipesMagazzine.com's James Foster's telephone conversation with Mr. Gregory.
For posterity's sake could you briefly describe why the two brothers split companies to begin with?
The two brothers John and Samuel – they both made snuff and tobacco, one decided he preferred to make snuff, and the other wanted to make tobacco, so they shook hands and parted company. Funny enough then they were both making snuff and tobacco before long. There was no family argument – there was a rumor for a while that one of the boys parted ways because he was a bit too familiar with the others wife, but that was unfounded. It was very amicable. Shake of the hand, pint of good English beer and they went off to do their own thing.
So what is the reasoning for this merger?
We honestly need more room for both companies and we're are with the same mind, we know we can work very well together, so the machinery is going and the men are going and the raw leaf is also going. There will be no layoffs or consolidation of employees. As far as the brand is concerned – the only difference is it will be made under a different roof. The men and machines will be the same.
Could you elaborate on the rumor that you will be doing a museum at one of the facilities?
We are leaving the Kendal Brown house. What will happen after that is it will be turned into a snuff museum where people will be able to come and see the machinery working and see how snuff is made. The other location they will be making all the tobacco and snuff of course.
I also hear tell of a merger "blend" to celebrate 150 years?
It's an obvious thought, its furthermost from our minds though- I would love to do it, we'd name it "150" or "reunification blend" but its a ways off. Don't look for it any time soon because we have bigger fish to fry.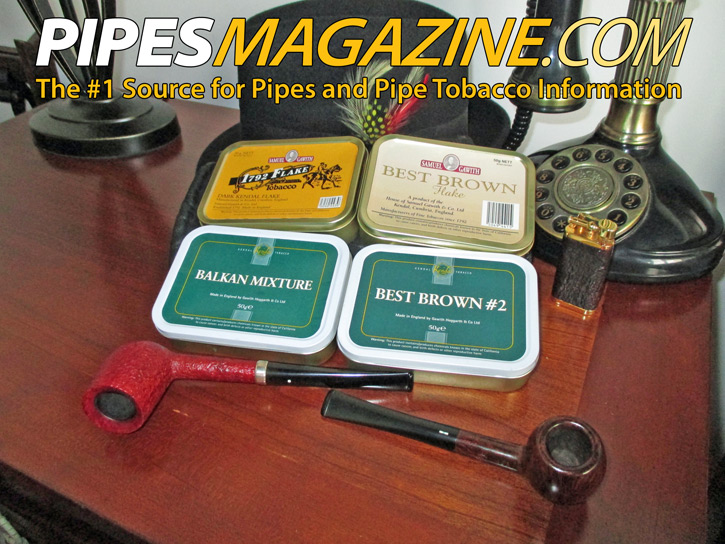 More Pipes and Tobaccos Articles
17 Responses