I was listening to the radio show and Brian was discussing the different finishes on pipes and he explained the theory about how straight and cross grained pipes will smoke better than ones without good straight or cross grain ones. I am not sure how I feel about this one. All of the straight or cross grained pipes I have owned were good smokers except 3 but those had drilling issues. I have never bought a smooth pipe that did not have really nice grain so I cannot compare it to one that did not.
I do know that my sandblasted pipes in my American artisan collection all smoke as good if not better than any of my really nice straight or cross grained pipes I have or had. For example, the following 2 pipes from Former had incredible straight grain yet neither one smoked better than my current American artisan blasted pipes.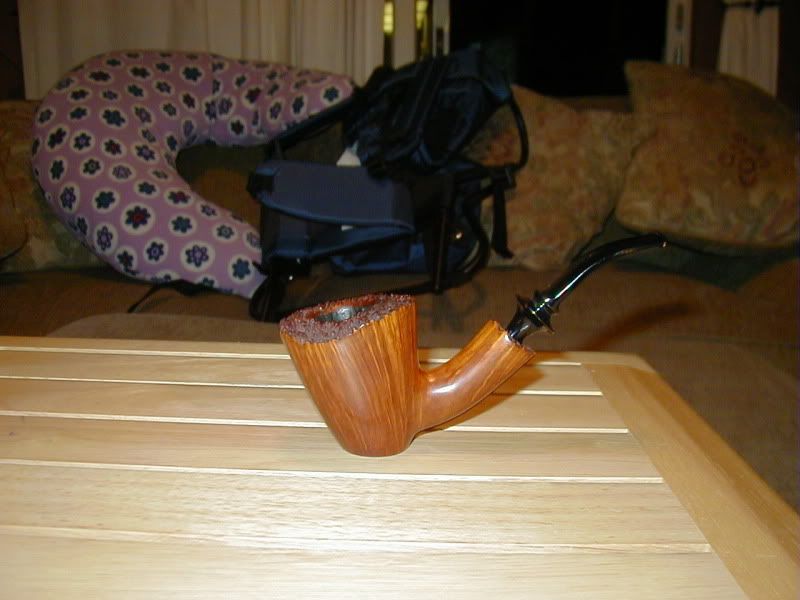 Now these Formers would retail for over 1200.00 in today's market yet do not smoke better than a 375.00 Rad. What are your guys experience on this subject? Do you feel your blasted and rusticated pipes smoke better than your straight grains or do your really nice straight grains smoke better than ones not as straight? Do you buy straight grain pipes believing they will smoke better because of the grain?