So I have been expecting another pound of Cornell & Diehl Briar Fox, which arrived today. What I didn't expect is what was behind that, in the mail box.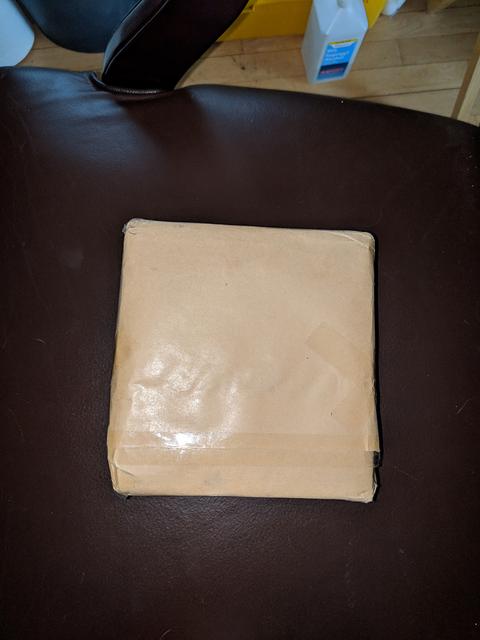 And opened, this what was inside.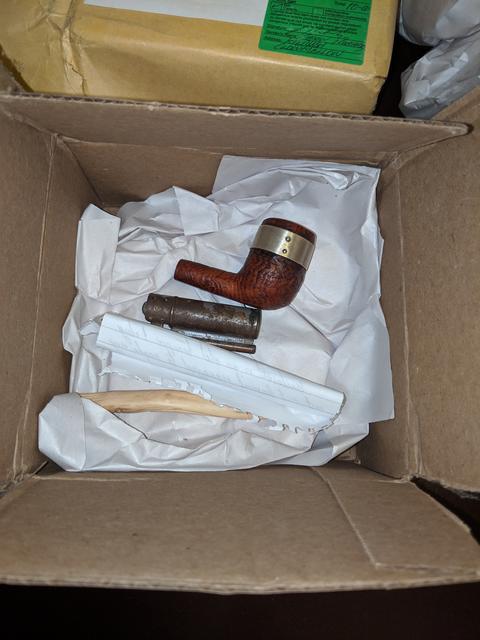 I had asked a certain member ( who I won't name untill he gives me permisson, or posts here) regarding a tamper and hoping to purchase one some day.
And before doing any kind of purchase, this appeared in the box.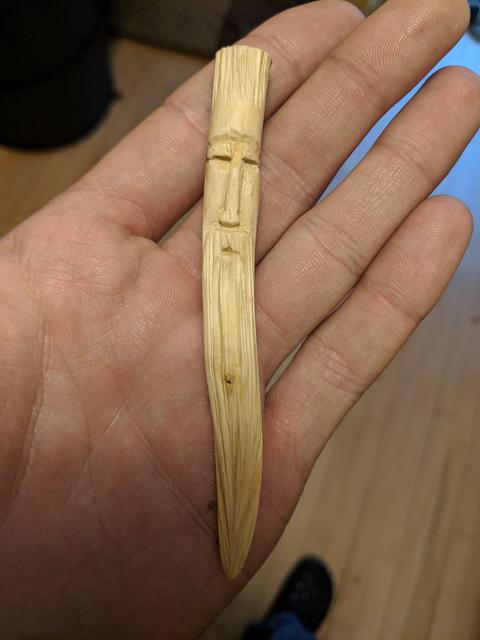 Some members will know who I'm talking about now.
Absolutely amazing craftsmanship. The time and effort put into this tamper is beyond words. This is one I will use every day and truly cherish. Unbelievable. It makes any tamper I've made look like child's play. ( I must admit, he's the reason I even started attempting to make a tamper in the first place)
And that's not all! Then I look at the lighter placed next to it.
Which I have never owned or seen one in person. A Dunhill trench lighter. Still trying to find out a date. It will be the star of my small lighter collection.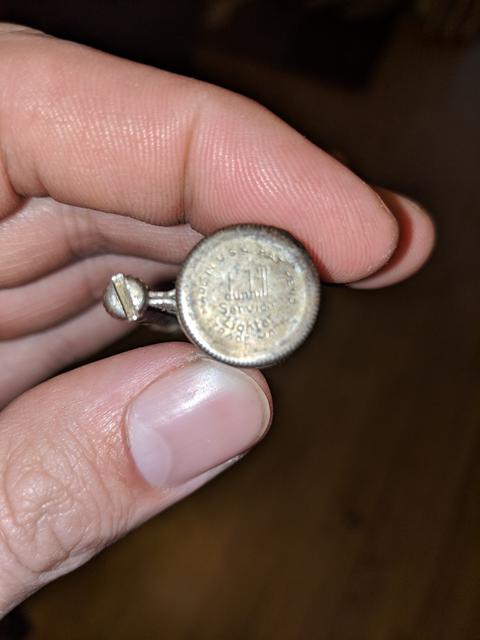 And then I picked up the briar stummel sitting there.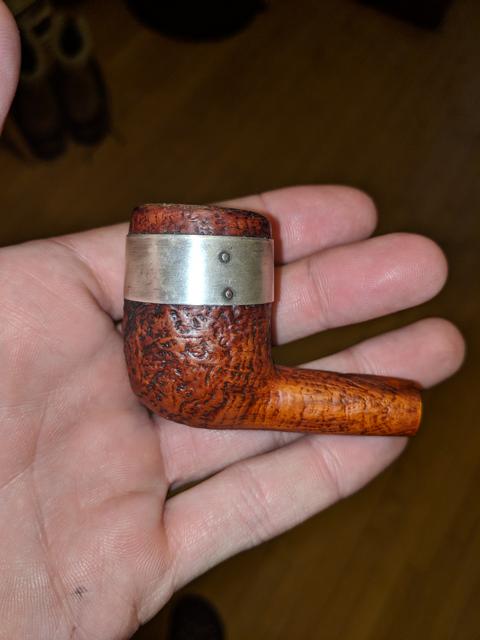 Wasn't sure at first what to think of it untill I turned it over.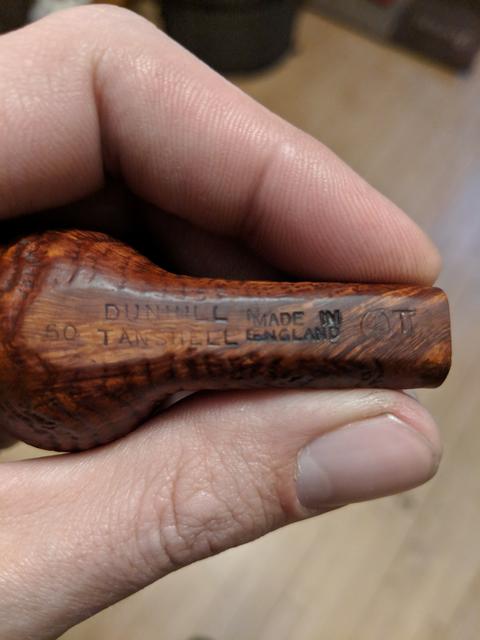 8O
Hands shaking, speechless amazement.
Then I grabbed the piece of paper inside the box and the stem fell out.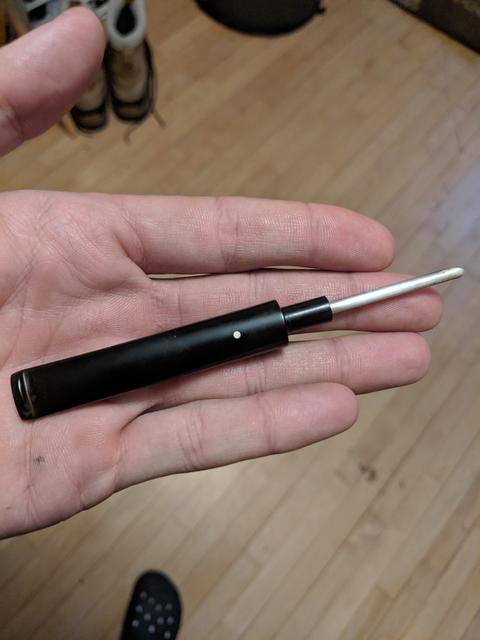 Another beautiful project Dunhill!!!!! I can't wait to start cleaning it up and taking a closer look at it. ( I should say, I didn't wait long...hint hint)
Date anyone? I'm still a newb at this.
And then the note that the stem was placed in.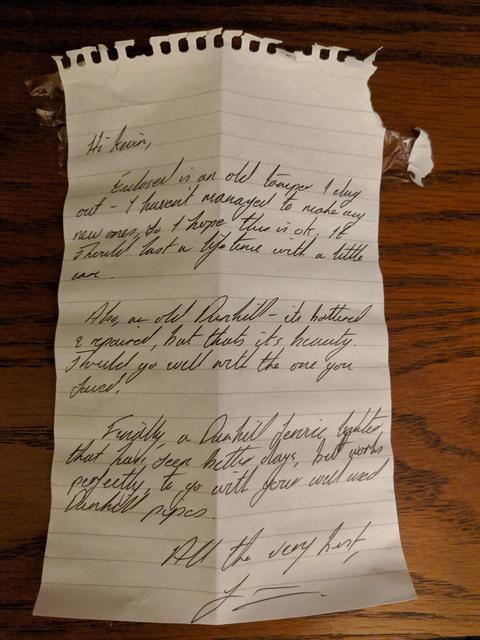 This package made my day. My week. My month even.
And a thank you to the sender, not only for the amazing gifts, but also for the kind words about my last Dunhill adventure. This one will be even more special.