Seems like there is always something there. Nothing great this time, just a trio of three English Mades.
In the front is a Dulwich straight grain, a brand I had never heard of, but appears to be of good pedigree.
The middle pipe a Duncan. This is the second one of those in my collection. It also seems to be of slightly uncommon quality.
The rear pipe is stamped Mountain Climb and 9465, which is a GBD number for this same shape.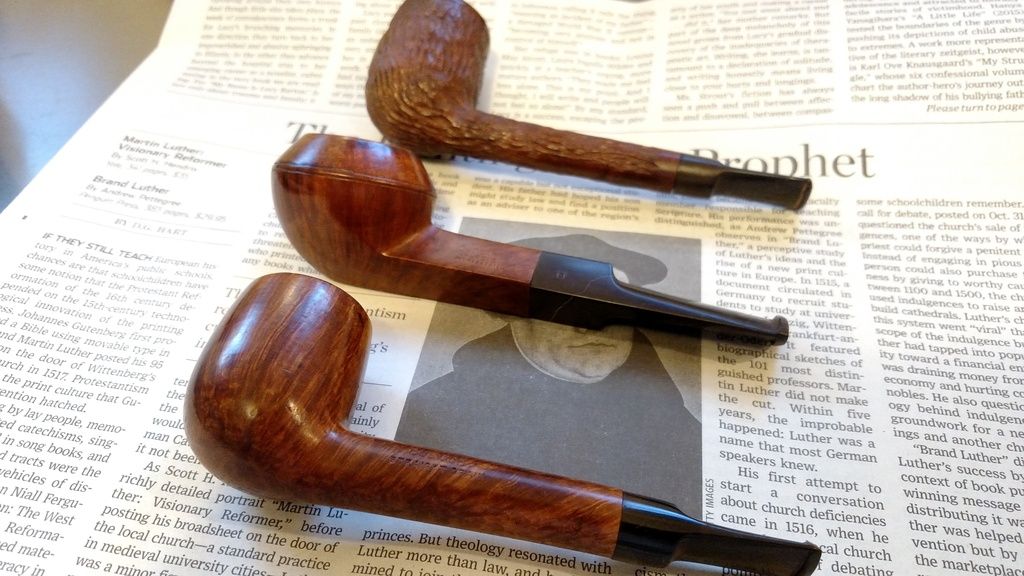 All three could use a good a little restoration but for now I think just a good cleaning and polishing will do.