So it's been a year and a month since I started smoking a pipe. I don't smoke that often and I'm still working on my technique but I really love it. I mainly like Latakia heavy English blends and most aeros. I have 26 blends, most in some state of being smoked. I only recently started cellaring some of my favorite blends, the oldest tin I have being Holiday Spirit 2012. I also really enjoy this site. I'm not sure if I would still be smoking a pipe if it was not for this site. I certainly wouldn't know about all the awesome blends out there.
And now for pictures! The first one is a view of the whole 'celler' in its entirety. Not pictured is a tin of Holiday Spirit 2012 and a tin of Louisiana Red.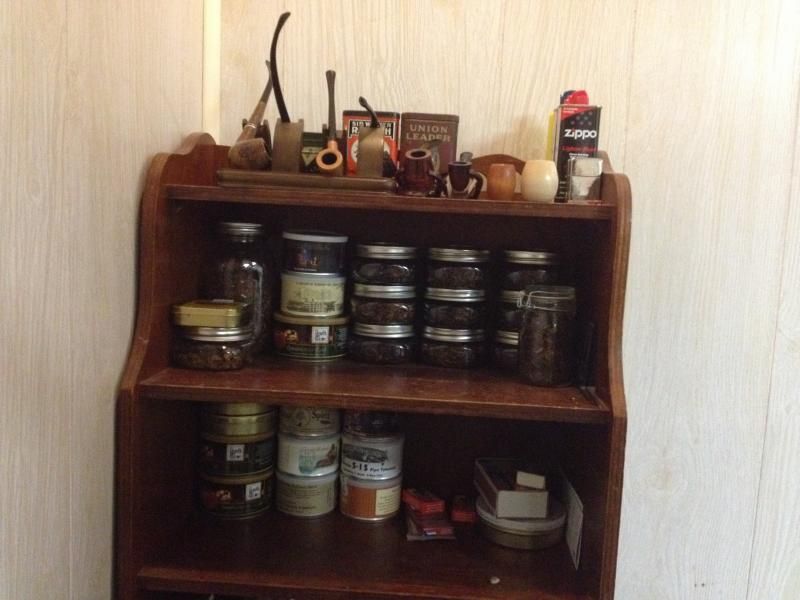 The next is a better view of all my pipes. The MM Ozark Harwood is my first pipe. The pipe I smoke the most is that little nose warmer (the 3rd one in from the right). The least smoked is the churchwarden on the end.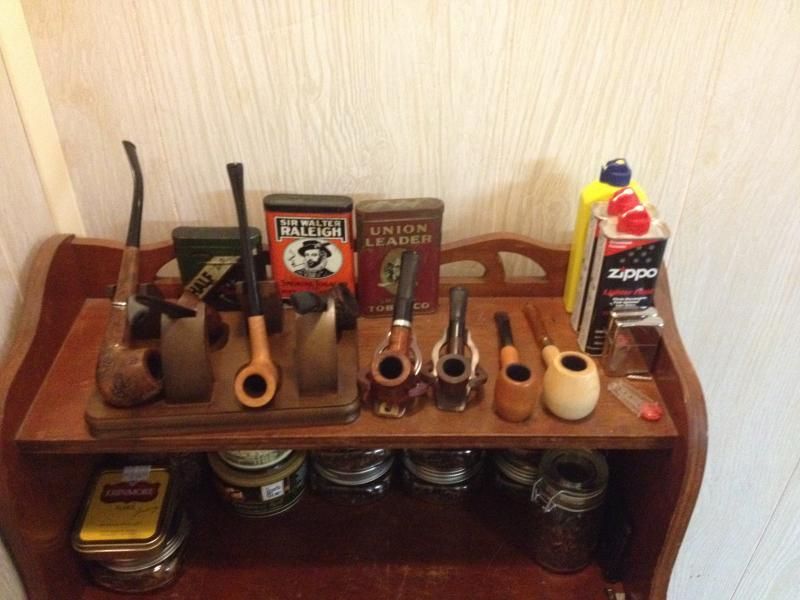 The next photo is all my 'active' tobacco that I'm working on smoking.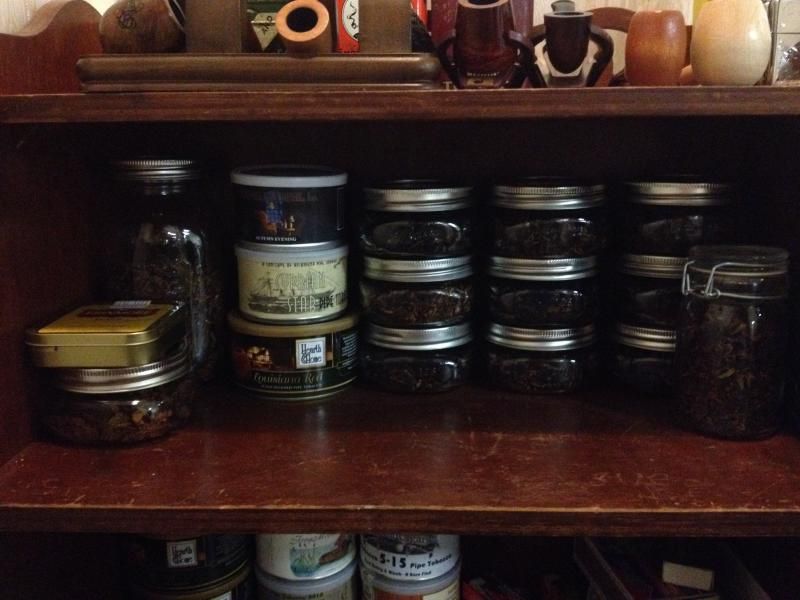 The last one is my 'cellared' tobacco. Not much but finances are a bit prohibitive.