About three months ago, I picked up this Servi meerschaum with the lions head in a claw. http://pipesmagazine.com/forums/topic/new-lion-in-claw-meer I've been asked a few times for an update on the coloring. I had planned to post more photos tonight. Then Carolinachurchwarden posted photos of one his with coloring. I thought I'd wait. He insisted.... so here it is :mrgreen.
There's a lot going on with this pipe, as far as the carving, and I'm guessing that has a lot to do with how it's been coloring. I had a conversation with Chasingembers some time ago, when it first began coloring (and it began coloring quite quite quickly) about where on the pipe it began coloring first. I noticed it seemed to be coloring first in the lions snout, not the shank, and the front 2/3 of the lions mane and the ears. Then the underside and the talons. And then the front portion of the shank. I assumed the rest of the shank, the thicker portion closest the stem would begin to catch up. The smooth oval with Servi's name began coloring before rest of that portion. Very interesting to me, as I assumed originally it would begin to color at the rear of the shank and then move forward and then the bowl would begin to slowly meet it.
This thing seems to defy the norm.
Much of the coloring was within the first month, smoking it at least once a day for about three weeks. After that, I've smoked it a bit here and there, sometimes a couple times a day, and sometimes a few times a week. And then I left it alone for at least 3 weeks. And then I picked it up for a smoke again last night.... and again tonight. I really love this pipe.
I'll post a couple photos of it when new, and follow up with photos I just took tonight. Prepare to be mindblown :mrgreen:
New, virgin, snow white meer...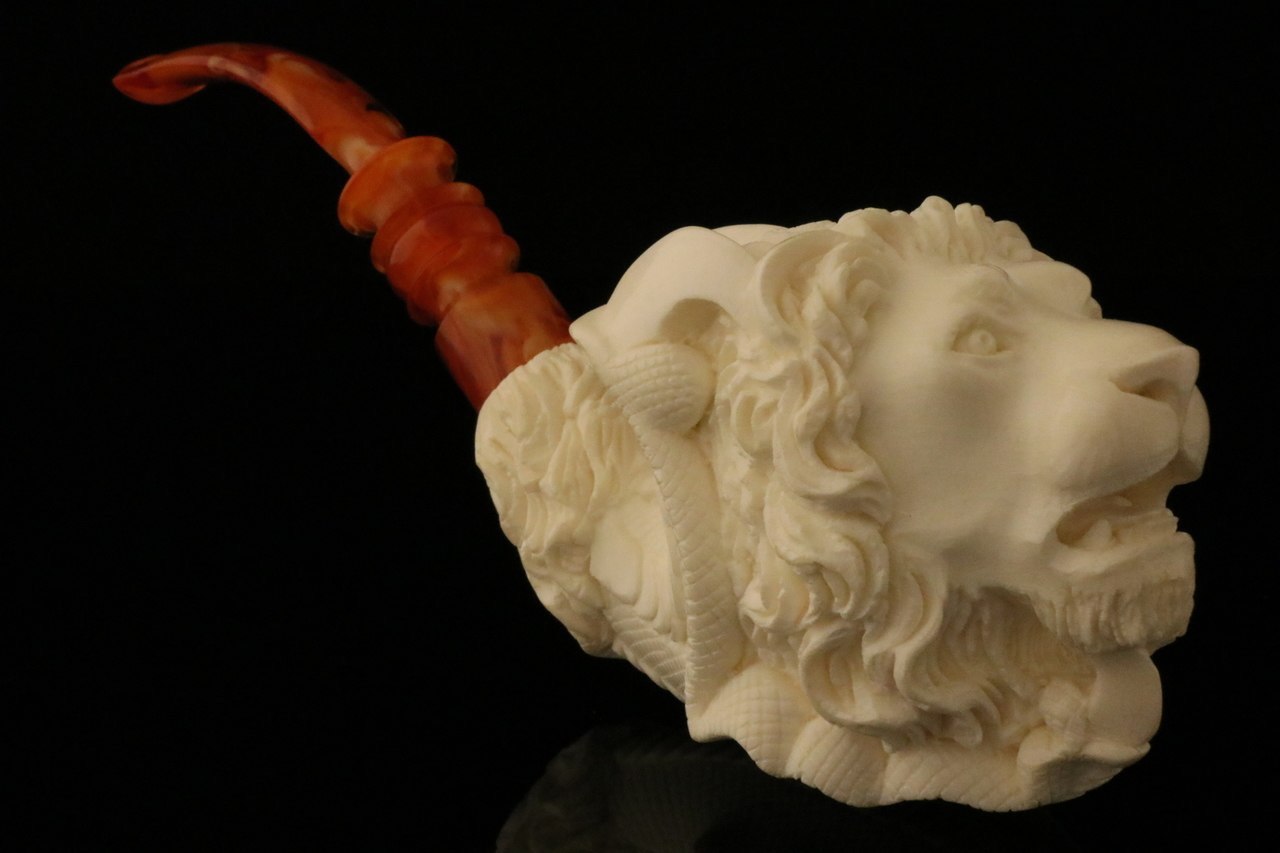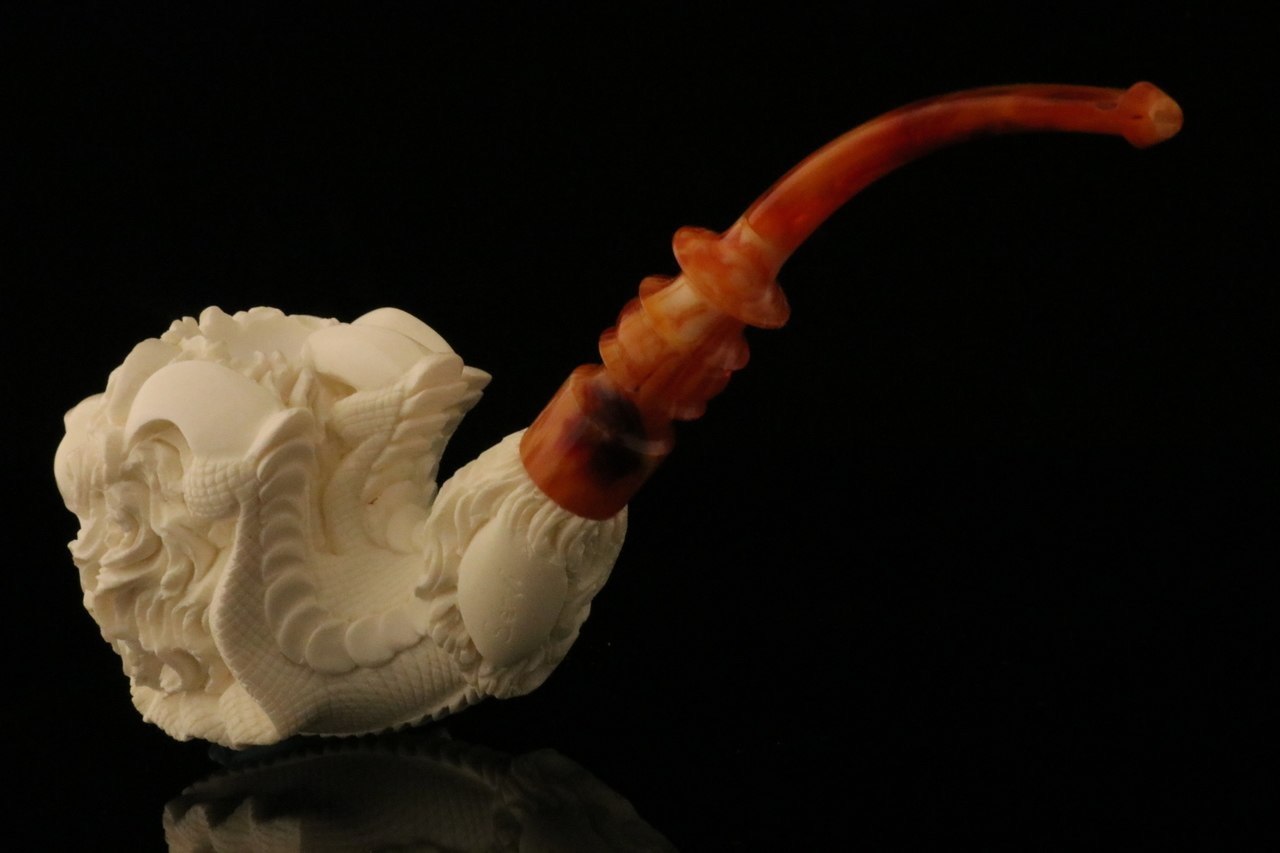 And the coloring process so far...
It is currently being smoked with a new blend only me and Chasingembers knows about.... because I don't want all you scallywags buying up all my supply :nana: