Two kinds of pipe rescues are the most satisfying: 1) Getting a memory-laden family heirloom back up and running; and 2) Keeping a heavily smoked, long-loved "personal friend" pipe alive.
This project was one of the latter. A high-end collectable piece that instead of sitting in a case for much of its life as many four-figure pipes do, was a workhorse favorite and smoked regularly for many years.
When an accident occurred and the shank snapped off the bowl, the owner decided he might as well have the stem replaced also. Besides showing considerable tooth wear, the vulcanite was "blooming" orange specks. (Not all that strange or rare... there was a large batch of vulcanite rods made in the early and mid 2000's which were "infected" with some sort of inclusion/contamination, but it was not visible at the time. The spots appear several years after the rod is used.)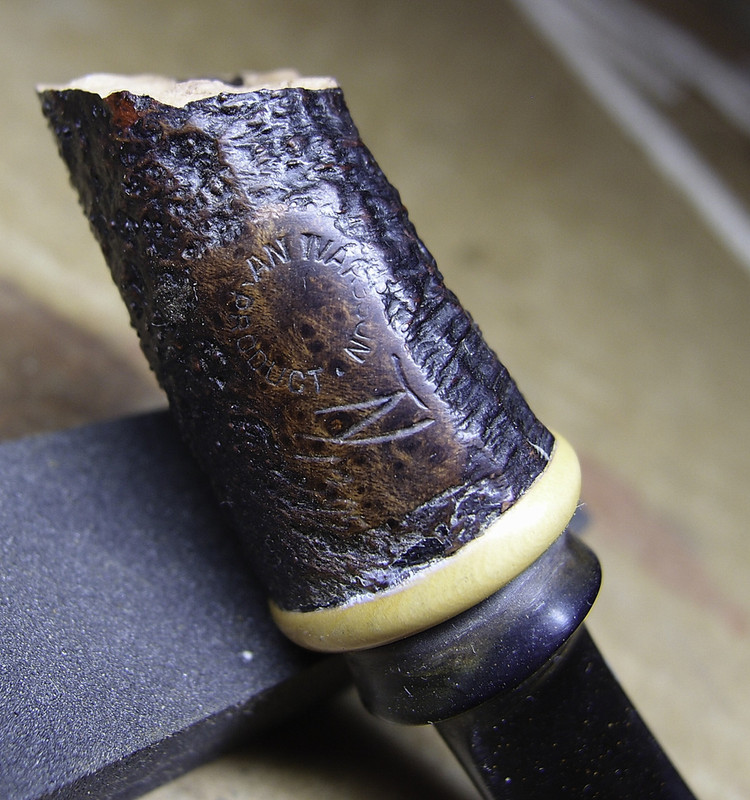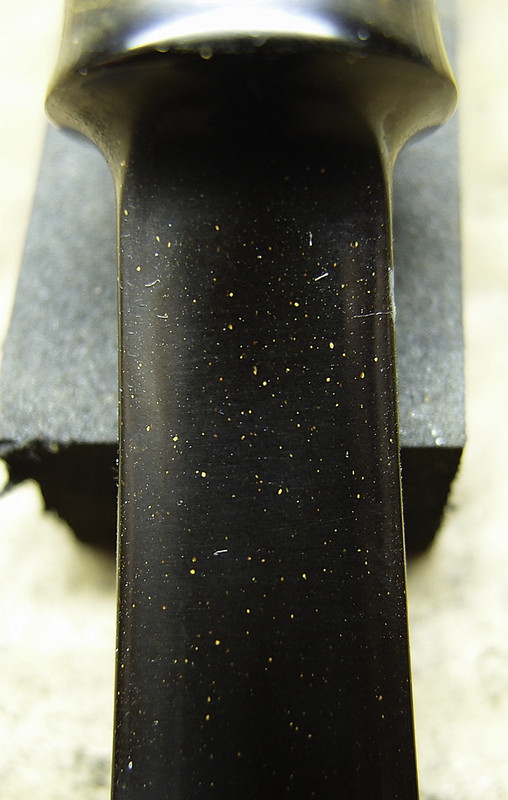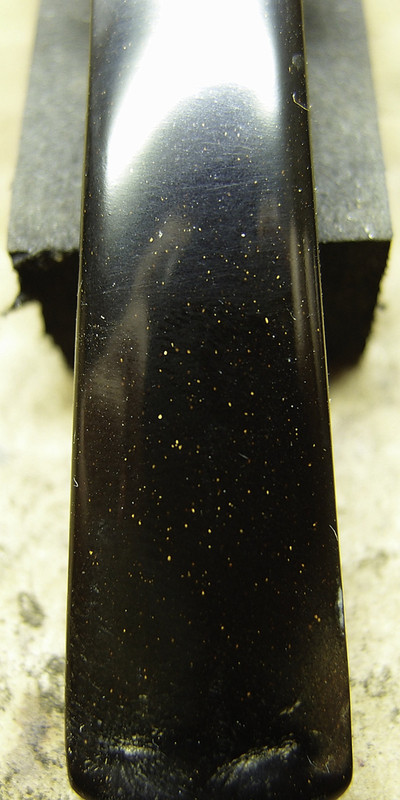 .
----------
Here are the gluing steps. Opaque-black pigmented T-88 epoxy was used to eliminate a translucent line. Both pieces were coated, the join was made, and a weight was placed on the end of the shank as an improvised "clamp":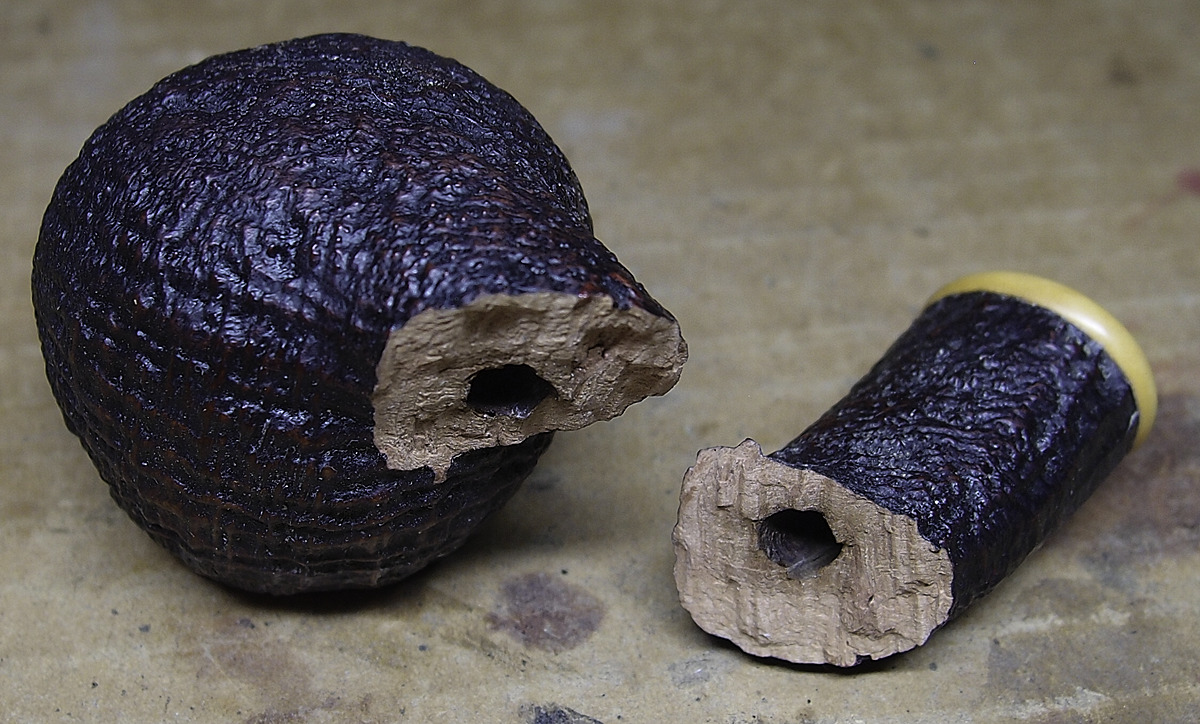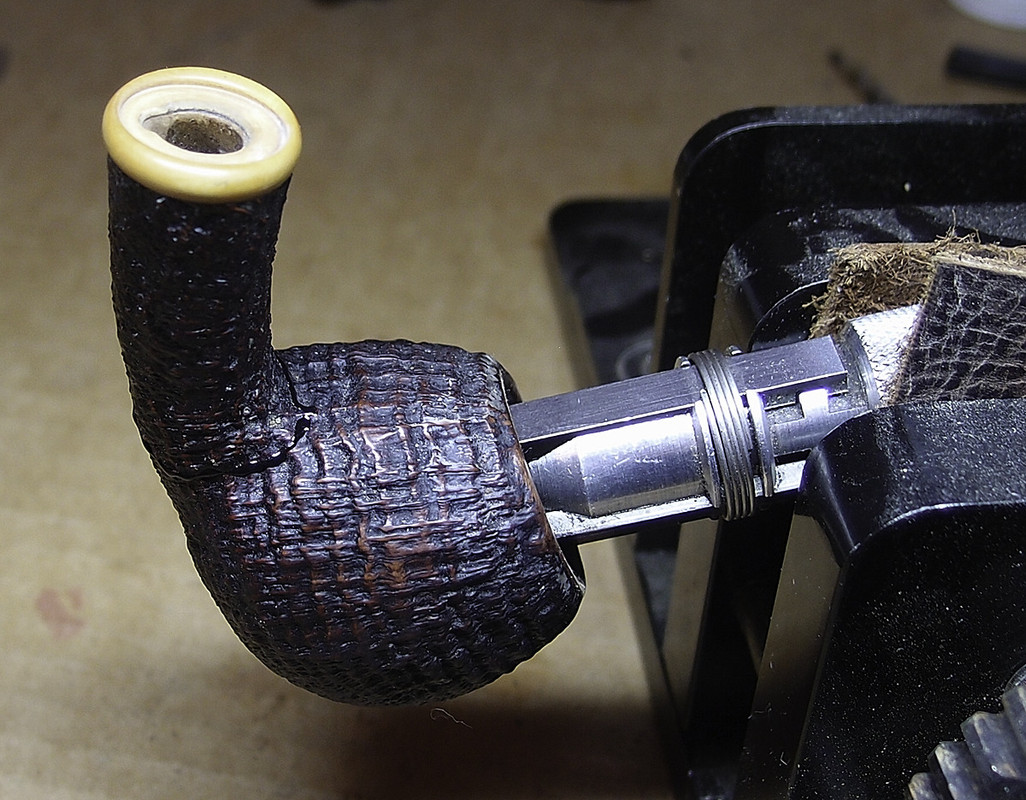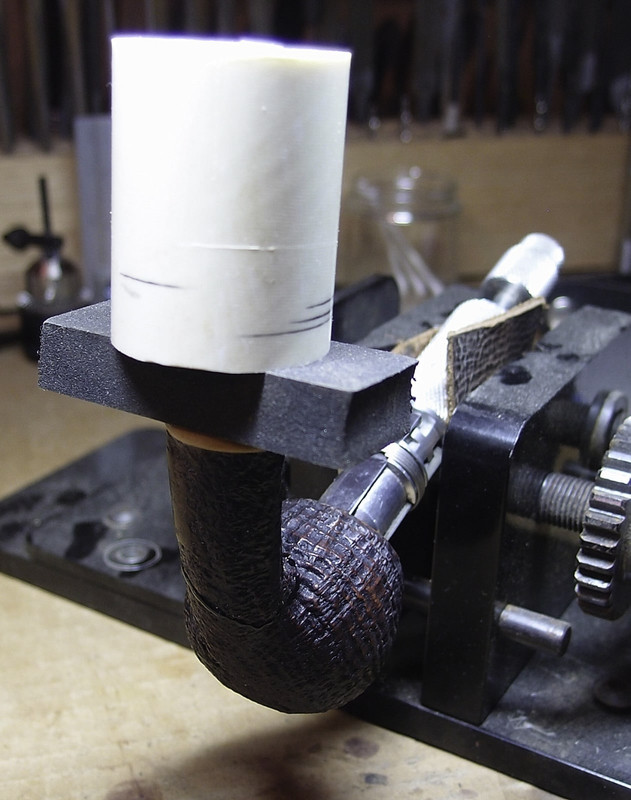 .
----------
Stem time. As close a dimensional match as possible is usually the "done thing" with high end pipes, and this one was no different: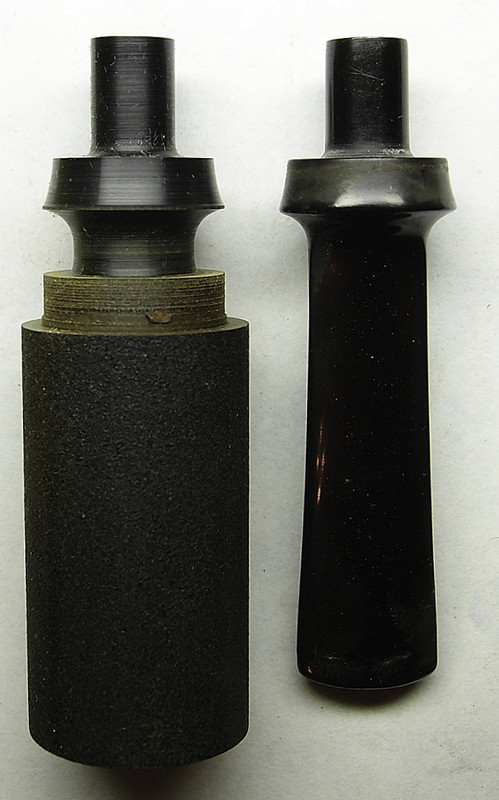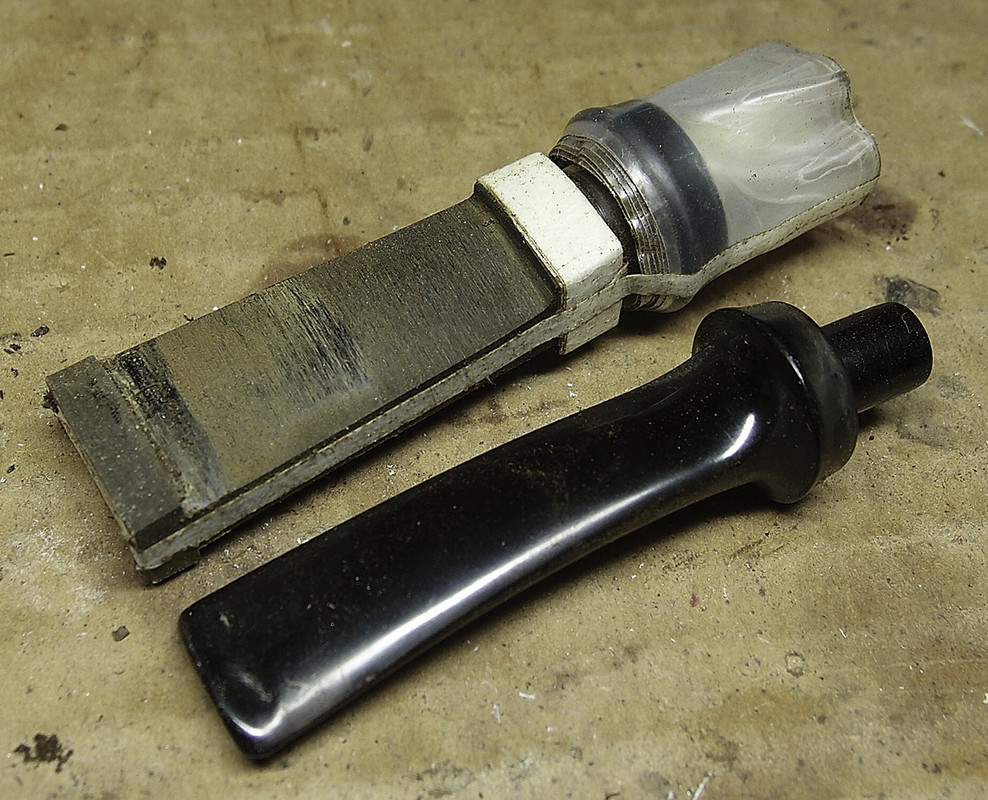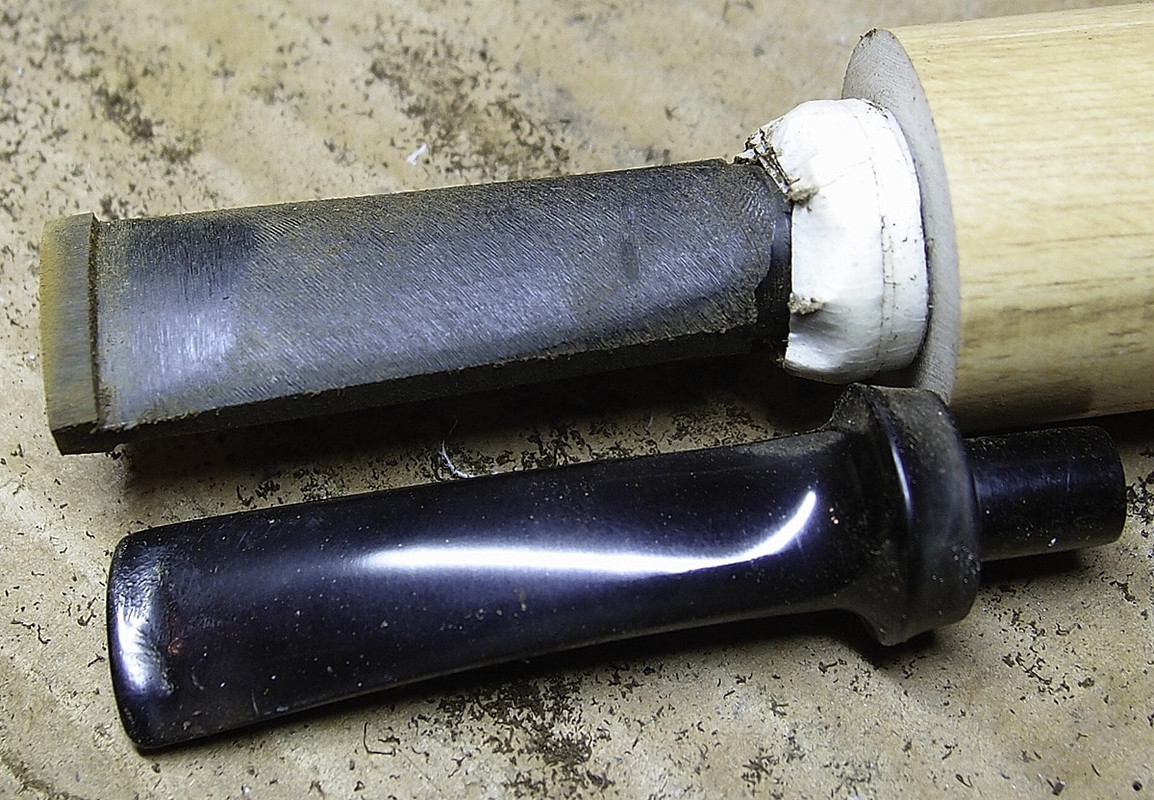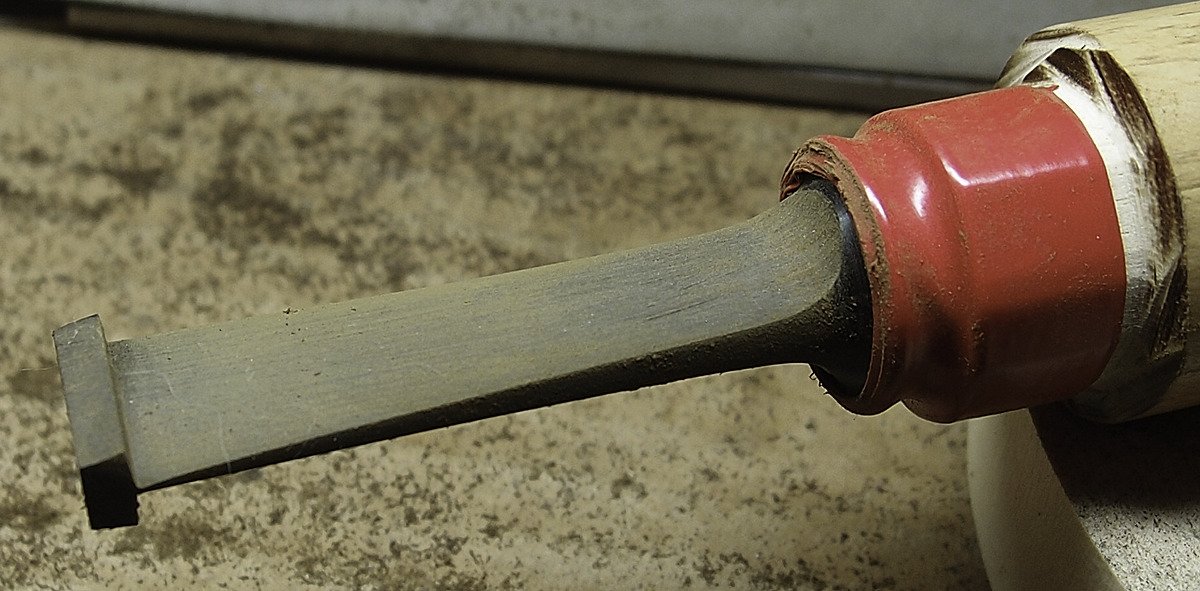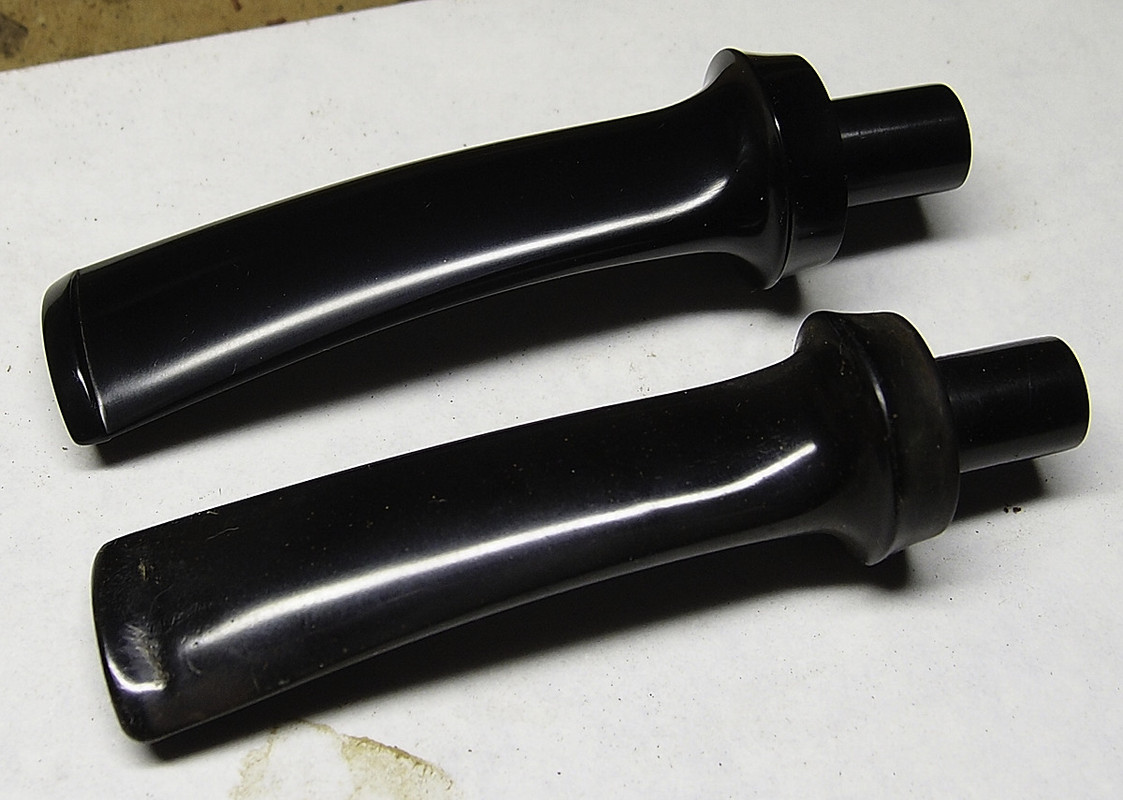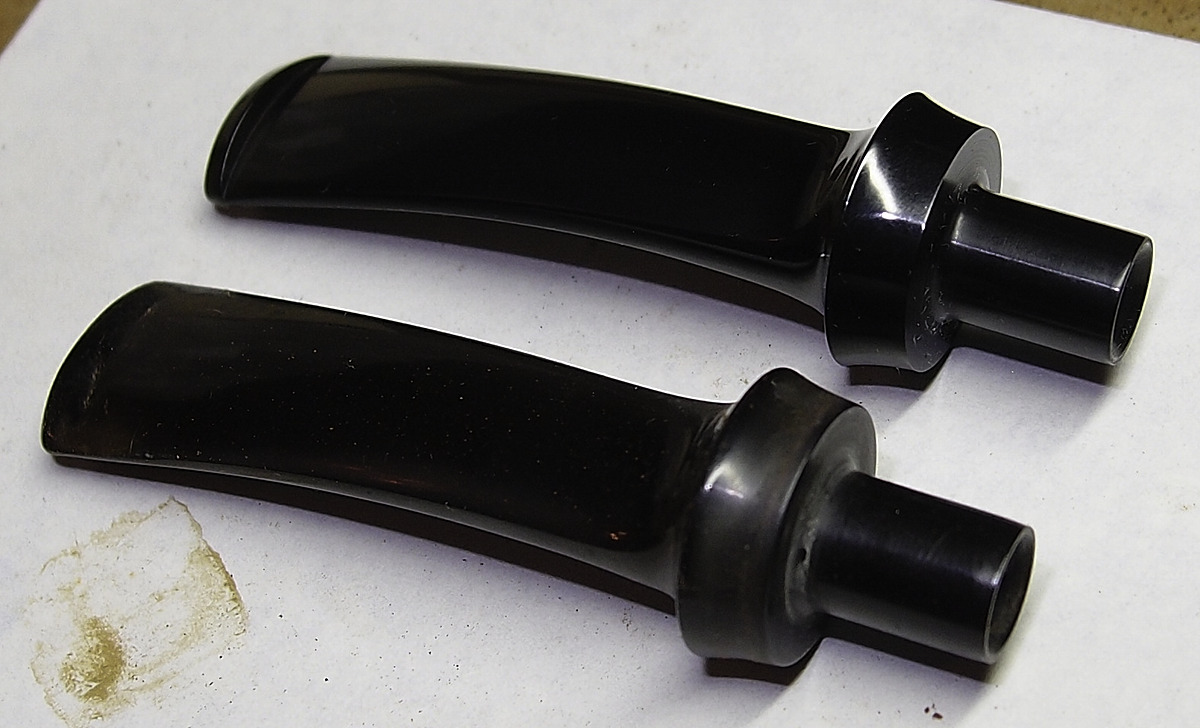 .
----------
And here is the end result. (The almost microscopic glue line was dressed and textured to invisibility and the entire stummel re-finished.)