May 26, 2022
2,874
17,495
Ever bid on a pipe that seems 9 out of 10 stars and have your bid be the only one, so you start wondering why? I bid on this Altinay and literally was the only bid on it, there are plenty of crappy meerschaum out there with lots of bids on them, i mean really crappy ones and for about the same price and some even more. Well if i get it and it's a box of chalk dust i know!
Someone did try to snipe it at the end but i was still one dowa over them, so i feel better than someone else tried to grab it.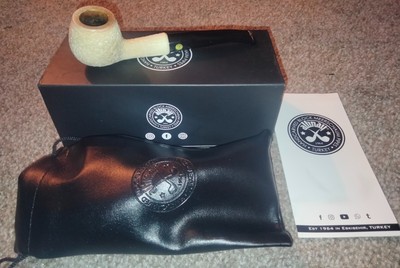 Non-Filter - Rusticated. Pipe is in fantastic shape, bowl is clean as a whistle and stem has very minor bite marks. Slightly Bent Apple. Pipe is 5 1/2" long, bowl exterior is 1 1/4", bowl chamber is 1".