Pipe Smokers Should Be Concerned About New Cigarette Laws
Pipe Smokers Should Be Concerned About New Cigarette Laws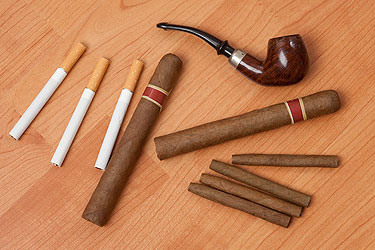 Different consumers use different types of tobacco. There are cigarette smokers, cigar smokers and pipe smokers.
Cigarette smokers are the most vilified people in today's society, short of child predators, but not by much.
Pipes and cigars are considered "luxury tobaccos" and cigarettes are considered to be different, and rightly so in many ways. Cigarettes are a habit to provide a nicotine fix. I'm not sure why that's so bad when people that drink coffee all day are left well enough alone. Let's not even get into all the people that can't even function throughout their day without their Lexapro, Zoloft, Paxil, Prozac, or Cymbalta.
Personally, I do not smoke cigarettes as I do not like them. I tried them once a long time ago and it never stuck. So there's one example that doesn't go along with the hyperbolic instant addiction stories that are so readily bandied about. However, that is not what this article is about.
I am here to tell you that us pipe smokers and cigar smokers better be damned well concerned about what's going on in the anti-cigarette crusades. While they mainly focus on cigarettes, did you ever hear any of these efforts actually referred to as I just did – as anti-cigarette? I doubt it. You always hear about anti-tobacco and anti-smoking efforts. The point is that these efforts crossover into luxury tobaccos.
This week, in Uruguay, there is a gathering of public health officials from 171 nations where they plan to agree on guidelines to enforce a global anti-smoking treaty.
One of the recommendations would either restrict or prohibit the use of popular additives, like licorice and chocolate, to blended tobacco products. These are typically used in the processing of Burley tobaccos and in several pipe tobaccos.
As I said, I don't like cigarettes, but I also do not like to eat liver. Just because I don't like liver doesn't mean that someone that does should not be able to make their own choice to enjoy it or not. If you want to smoke cigarettes, then smoke away.
The problem is that since cigarette smokers have been so maligned, us folks that enjoy pipes and cigars often side with the "antis" against them. The reasoning is that we do not want to be grouped in with the people that have that "nasty habit". What we do not realize is that we are already being put into that group by the anti-tobacco people. Siding with the antis against cigarette smokers is not going to make them take you out of the overall evil tobacco-user group. Instead, you are helping them get rid of the cigarettes first, so then they can come after your luxury tobaccos next.
Last week, the FDA announced their new rules for warnings on cigarette packs. The warnings take up half the pack and show disgusting, absurdly exaggerated images. I am aghast at this proposal. How long do you think it will be before we have these warnings on luxury tobacco? Don't think it can't happen. In Europe they have had laws for many years where they have huge type taking up half a pipe tobacco tin exclaiming "SMOKING KILLS". (I smoke pipe tobacco every day and I feel great.)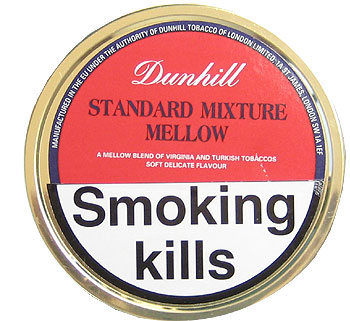 What would happen if the FDA said that Lexapro, Zoloft, Paxil, Prozac, and Cymbalta all needed warnings that take up 50% of the packaging? First of all, they would need to quadruple the size of the packaging just to fit all the potential side-effects. But no one is proposing that because people that use these substances to make their day a little better aren't being treated like the dregs of society like cigarette smokers. And don't tell me those drugs aren't addictive either.
Pipe smokers (and cigar smokers) should be concerned about anti-smoking efforts, even when they appear to be only against cigarettes.
These efforts are really against all forms of tobacco and smoking.
They infringe on consumer's rights to make their own choices, they restrict trade and free speech on the industry side, threaten jobs and economies, and the list goes on and on about how this is just plain wrong.
They are coming for your favorite tobacco next, and after all tobacco is wiped out, a new favorite indulgence will be the next target.
If you are a pipe or cigar smoker and you aren't concerned about what is happening with anti-tobacco and anti-smoking efforts that seem to be only against cigarettes, then don't come crying to me when they come after your tobacco of choice … and they are already on the way.
Related Articles
Divided We Fall: The Self Segregation of Smokers
Don't Tread on Pipe Tobacco or Anything Else
10 Responses