Anti-Tobacco Nazis Will Do Anything to Take Control of Your Life
Anti-Tobacco Nazis Will Do Anything to Take Control of Your Life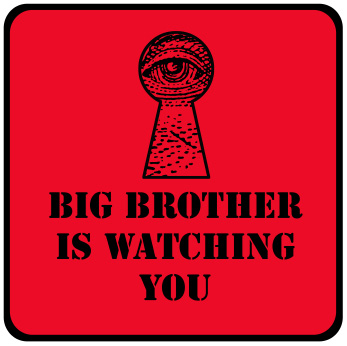 And it's not just about the tobacco anymore either.
The latest form of terrorism is being committed right here by our own citizens and lawmakers. They so desperately and urgently want to control how others live their lives. The U.S.A. is being overrun with Totalitarianism.
The new San Francisco law prohibiting fast-food restaurants from including toys with children's meals that do not meet nutritional guidelines is abhorrent. It is also a perfect example of how the Anti-Tobacco-Nazis Totalitarianism is already creeping into other facets of our lives.
IT'S FOR THE CHILDREN! WE MUST SAVE THE CHILDREN!
Bullshit!
The biggest lie and excuse for controlling our lives is that they are doing this to save the children. McDonald's was founded in 1948. My mom started bringing my sister and I there as a treat in 1968 when I was 5-years old. I was never fat as a kid. I was actually considered "skinny". The problem today is that kids don't get exercise. We are cutting funding for Physical Education (they called in 'Gym' in my day) and school sports, which is exactly the opposite of what we should do. Physical activity and sports is fun, so let's cut that out. Getting a toy in a Happy Meal is fun. Let's disallow that. If they cared so much about the children, they would fund physical activities instead of taking away their toys.
It's all about control to the point of Totalitarianism, and it is a mental illness in my opinion. These people are really mentally defective and should be locked up in an insane asylum. Rather, they are gaining control of more and more facets of our lives.
Santa Clara County Enacts Nation's Toughest Anti-Tobacco Laws
If you live in an apartment in Santa Clara County, California, it is illegal for you to smoke in your own home.
IN YOUR OWN HOME!
They are telling you what you can and cannot do in your own home! This is a complete outrage.
The latest from the Santa Clara County Board of Supervisors is that retail stores selling tobacco products will have to pay $425 for a license, and can't display their tobacco products.
That's one way to put small businesses out of business and get some extra money for the politicians to spend.
When I need money, I get it the old fashioned way, by actually doing an honest days work.
An article in the Mercury News, states; "Santa Clara County supervisors Tuesday unanimously approved the final piece in a package of tobacco laws aimed at snuffing out teenage smoking."
Wow! How dumb are you people!?!?!
If a teenager wants to smoke, they are going to smoke. If they want to drink, they are going to drink, and if they want to do drugs they will do that too. I'm certainly not advocating any of this, but anyone with the slightest bit of intelligence knows this is true. They also know it is a flat out lie that these laws are to protect children and teenagers. It's just an excuse to control the lives of adults.
There are already laws about underage smoking.
In a press release from the IPCPR, it was stated;
——————————-
"It's been written in justification of these onerous measures that 'tobacco related diseases' are the number one cause of preventable death in the United States," said Chris McCalla, legislative director of the IPCPR, an association of more than 2,000 retailers and manufacturers of premium cigars, tobaccos and related accessories. "First of all, there's no such thing as a strictly 'tobacco related disease.' Secondly, obesity is the leading cause of preventable death in the U.S., not tobacco, according to the Centers for Disease Control and Prevention."
McCalla said that claims made by the San Jose city staff that a licensing program for tobacco products and hiding all tobacco products from public view would help prevent underage smoking are "beyond reason."
"Think about it. The way to prevent underage smoking is to enforce the laws already on the books. If it costs too much to enforce the existing laws, raise the penalties high enough to pay for enforcement. The only thing these two measures would do is put a lot of good, law-abiding people out of business – small business owners who sell premium cigars almost exclusively," he said.
——————————-
The county ordinance takes effect in 60 days, but a provision prohibiting sale of flavored tobacco products will be delayed an additional 30 days while county officials consider potential impacts on cigars and pipe tobacco. County officials said that because those products cost more, they are less likely to be bought by teens.
The county earlier this month approved other tobacco laws that prohibit smoking in county parks, outdoor service areas and multi-family dwellings, including apartments, condominiums and townhomes.
It would be nice if luxury tobacconists get an exemption, but that doesn't change the fact that this is complete Anti-Tobacco-Nazi Totalitarianism. The trampling of adult's rights to enjoy their lives the way they would like to is what this is really all about.
The totalitarian politicians, lobbyists and activists should all be locked up. The only thing we need protection from is them.
You can read more on this here and here.
Here is a video produced by British American Tobacco that predicts where we are headed as the anti-tobacco fanatics push cigarettes into the black market. (Used by permission.)
BAT writes on their website:
Who's in control?
The black market in cigarettes is worth billions of dollars worldwide and it's increasingly dominated by organised crime. Measures such as point of sale display bans and plain packaging could increase illicit trade. We ask, who's in control?
The film contains some violence and other disturbing scenes.
8 Responses