Numero Uno on the Colorado Bucket List for Pipe & Cigar Aficionados
Numero Uno on the Colorado Bucket List for Pipe & Cigar Aficionados

In the fire and fury of Colorado's early beginnings – millions of years ago, mountains were pushed up to massive heights like wrinkles in a crumpled rug.
Over the vast eons of geologic time, the Great Rocky Mountains climbed skyward, elongating from Northern British Columbia down through central New Mexico and on West.
One of those Clovis-point-looking summits is Longs Peak, a mammoth of mountains in Northern Colorado.
The city of Longmont is named for Longs Peak, which can be seen from its downtown area, a town that still resembles the remnants of what earlier settlers left behind in 1871.
What has this to do with pipes and tobacco? Glad you asked.
Longmont is a city of about 70,000 people. It was initially created with a downtown main street and neighborhood streets splaying off in grid-like fashion laid out in 1871.
In addition to Main Street, the neighborhood streets are lovely tree-shaded lanes with many Queen Anne-style homes and Craftsmen-style bungalows.
Longmont, CO., about a 15-minute drive from Boulder, has what is billed as the "The Finest Cigar and Pipe Shop in Colorado."
There is good reason for the boasting.
Havana Manor cigar shop is a place you need to visit if you are out this way. The shop's major player is, of course, cigars. But there are plenty of excellent pipe brands stocked in the shop as well.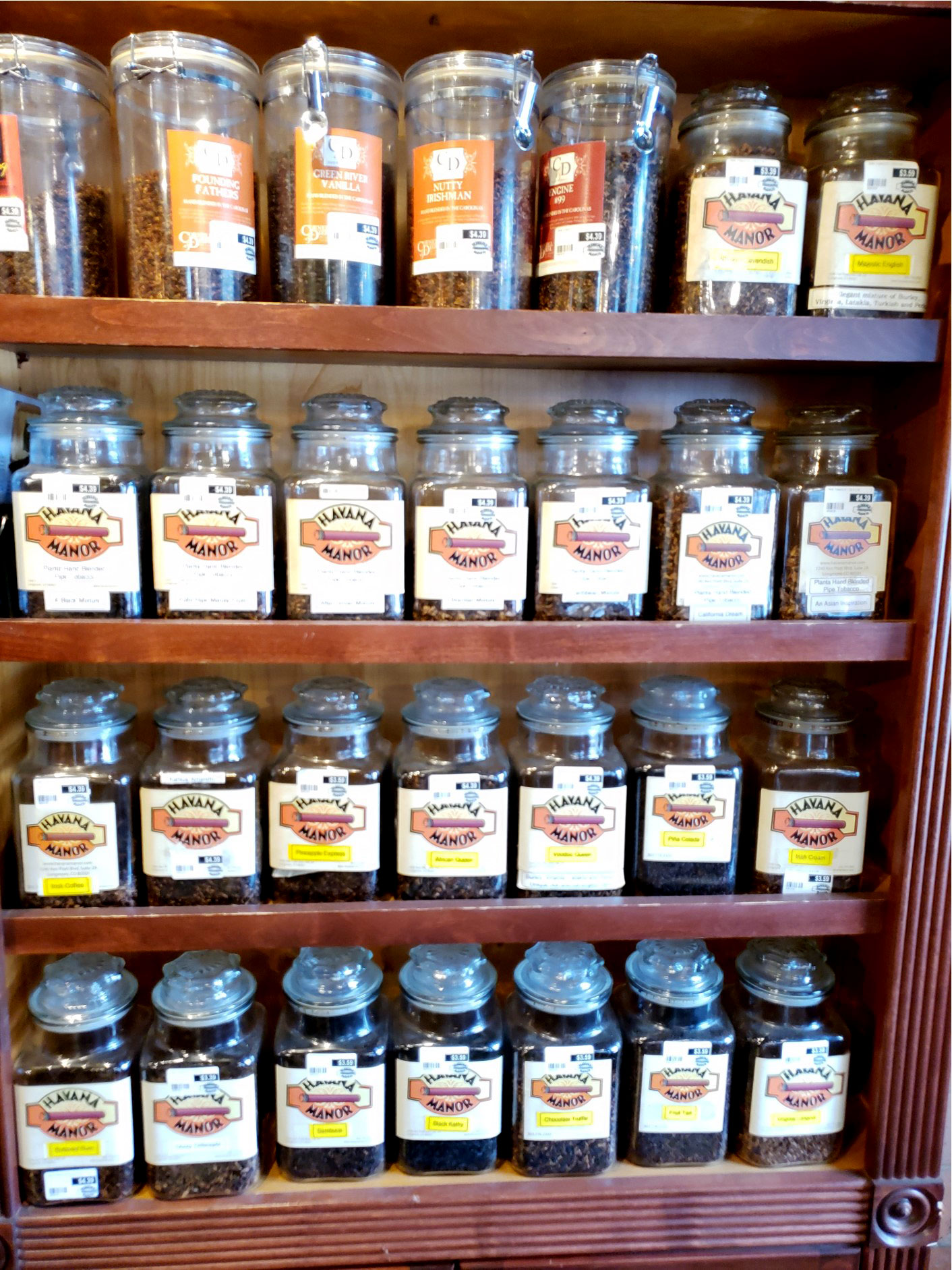 You'll also encounter top tobacco lines, such as Peter Stokkebye, Cornell & Diehl, Comoy, Peterson, Planta and Sutliff, and a host of "home blends," or renamed major blends, such as Lane 1Q.
In addition, the store sells its own Smoker Friendly brand of pipe tobacco.
The 4,000-square-feet shop itself is split in half, a huge selection of "everything tobacco," in the Smoker Friendly side of the two-sided store. That means you can find all sorts of tobacco products on that side.
The Smoker Friendly brand started in Boulder but has since moved its headquarters to New Port Richey, Fla., near Tampa-St. Petersburg, Fla.
Smoker Friendly has grown to over 800 retail outlets across the Rocky Mountain Region and other states, says Tom Bliss, the shop's 37-year-old manager for all tobacco products, and Havana Manor cigars and pipes.
Bliss also says there are at least 100 Smoker Friendly shops in Colorado alone.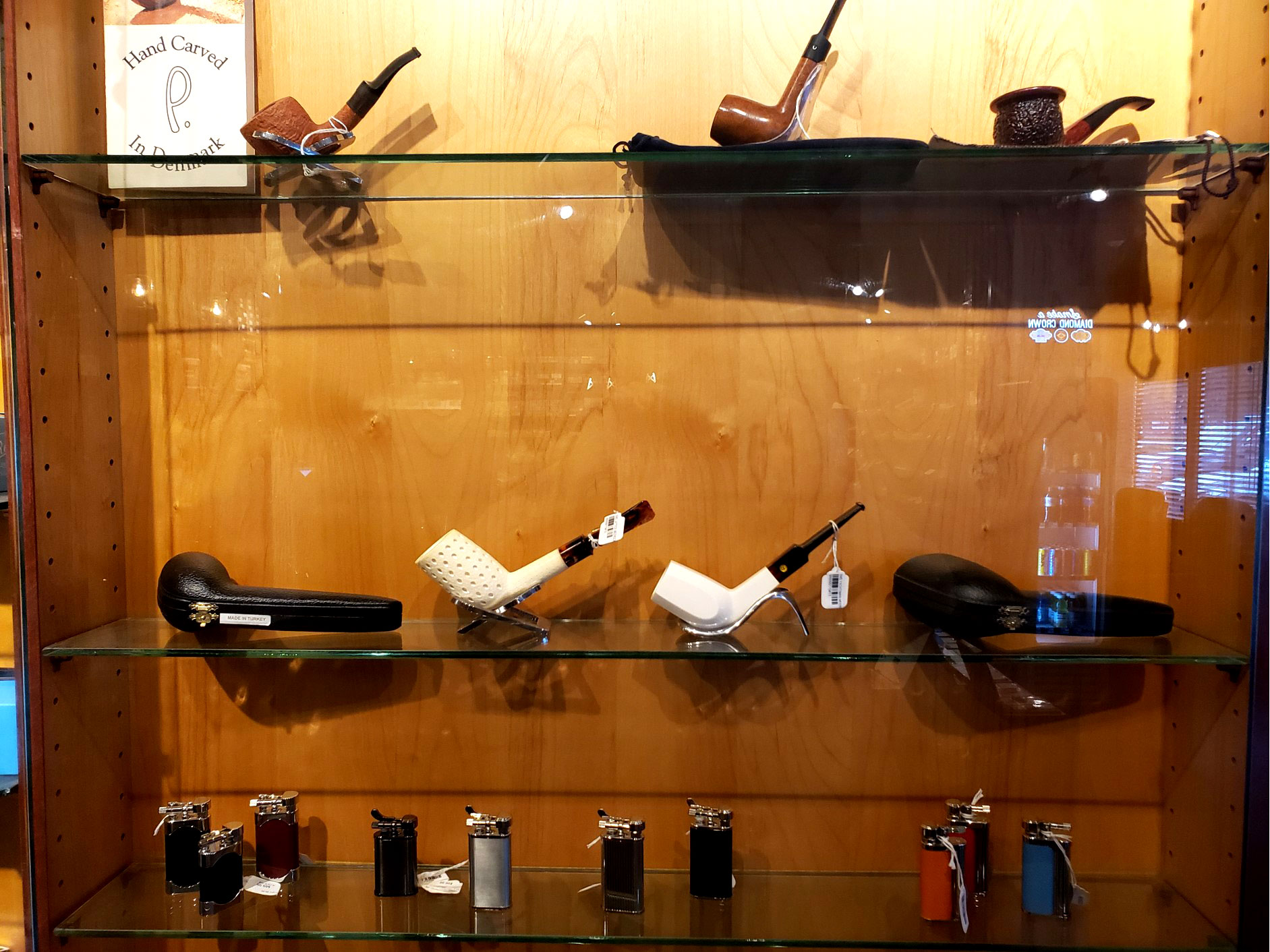 For pipe hunters, the young manager says he is building up the product line, and currently carries Savinelli, Peterson, Karl Erik, Rossi, Design Berlin, H.I.S. and Rocky Patel Pipes. Many other selections are hand-made beauties from artisans, including some dandy meerschaums.
Bliss says Havana Manor carries other cheaper brands of pipes, but often tells those new to pipes and tobaccos to go up a bit in price to enjoy a better smoking experience.
One of the questions I asked Bliss is what are some of the pipe and tobacco trends in Big Sky country?
We, uh, did not go into that other popular plant leaf in Colorado. Hint: It begins with the letter "c."
"I'd say pipes make up about 5 percent of smokers in Colorado. It's not declining, but it isn't booming, either. It's holding its own."
Like other trends, Bliss says millennials are coming into the shop more and more to look at and purchase pipes.
Younger pipe smokers, he says, seem to enjoy the process, the ritual of pipe smoking. Like blending tobaccos and then loading up and puffing a pure tobacco.
That also gives Bliss an opportunity to encourage upgrades in both pipes and tobacco blends to his younger customers.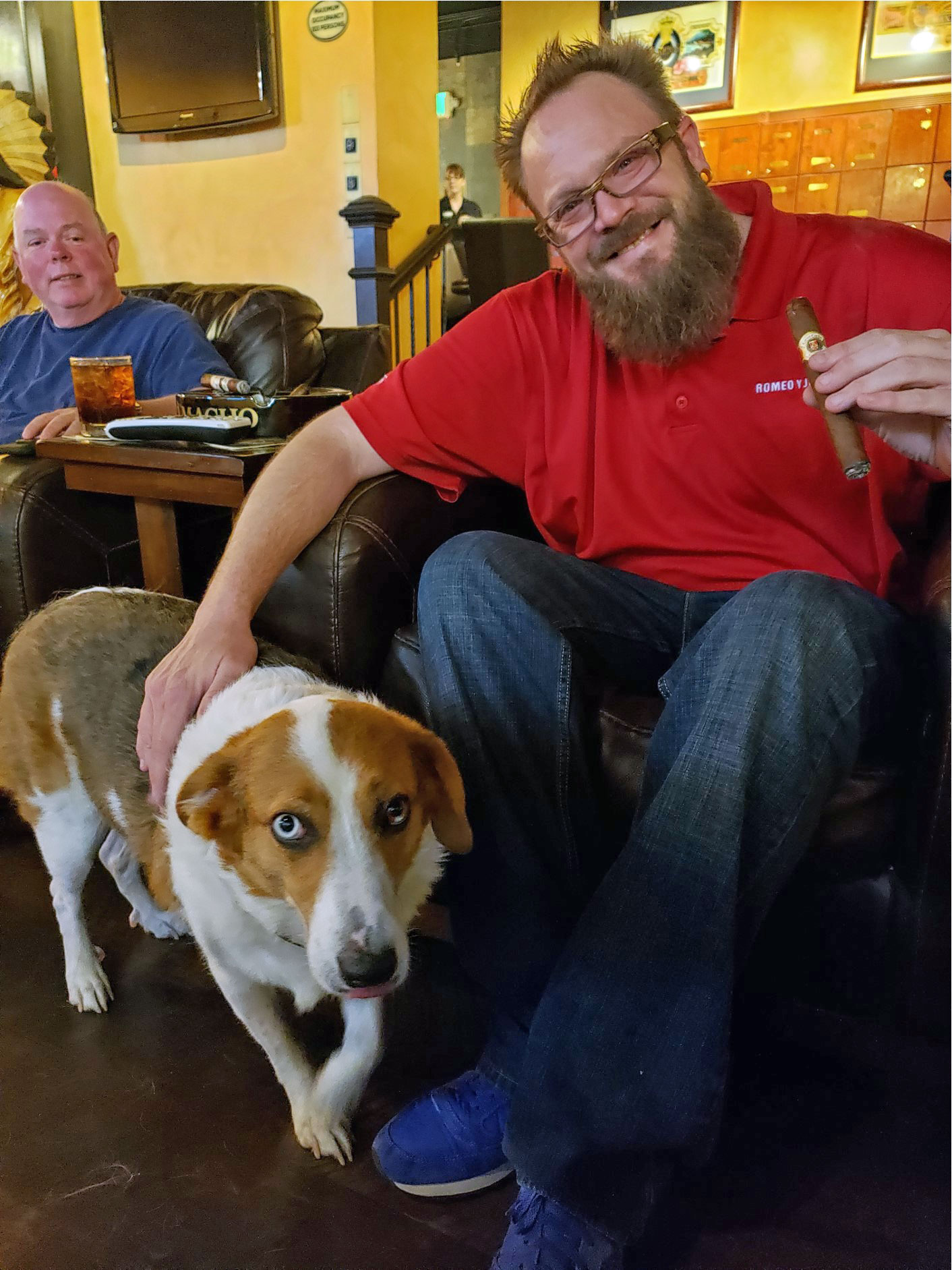 He has put together "starter kits" with nice pipes, a tin of 4th Generation tobacco, a pouch and a nail.
Other than Lane 1Q, the shop's most popular tobacco blend is C&D's Autumn Evening.
The Smoker Friendly side and the Havana Manor side of the operation opened in 2017.
Havana Manor hosts the Rocky Mountain Cigar Festival each year, usually in the warmer clime of August.
The 2020 cigar festival is set for Aug. 29. The festival brings in roughly 100 or so cigar vendors with some pipe elements, Bliss says.
Personally, Bliss says he enjoys smoking a pipe "when there is snow on the ground. I then smoke natural tobaccos. I am always learning about pipes and tobaccos."
One of his prime goals is to build up the pipes and tobacco blend side of the business.
There isn't a pipe club yet, but Bliss is collecting names and emails of customers who might be interested.
He's also looking for someone to head up the pipe club, kick it into gear and offer suggestions to foster knowledge and offering advice, not only to new pipe smokers, but also to Bliss as well.
The operation of both the Smoker Friendly tobacco products, and the pipes and cigars element of the business, fills a 4,800-square-foot building just north of the town proper, situated in the central part of Main Street.
Cigars and pipes require about 2,800 square-feet of that space.
Much of the pipes and cigar section is taken up by a beautifully adorned lounge area with leather chairs, couches and six wide-screen TVs inside and one large TV outside for warmer weather smoking.
Also, outside are two popular game areas in a grass lane and a sandy lane for bocce ball and corn hole.
The outside also sports Adirondack chairs and a solid Colorado stone fire pit.
In the inside lounge section, Havana Manor keeps 88 humidified lockers. All sold out, Bliss says with a laugh.
Don't laugh. Small lockers are $300 and large are $400. Per year!
"Some of our customers have had their lockers for 10 or more years," he says.
The walk-in humidor in Havana Manor is 400-square feet stuffed with most of the major brands. The store bills the humidor as "one of the largest walk-in humidors in Colorado."
The lounge area is a must see. You can even sit in a side lounge, plug in your laptop or whatever-pad and work in quiet peace.
Or, you can join the fellows, and occasional ladies, in the large lounge for some TV or a game of pool. Libations are on your own.
Alayna Myers, assistant store manager, is there to help you pick out a cigar or pipe and tobacco. She smokes Drew Estate's Deadwood Series, the Sweet Jane, hand rolled in Estelli, Nicaragua.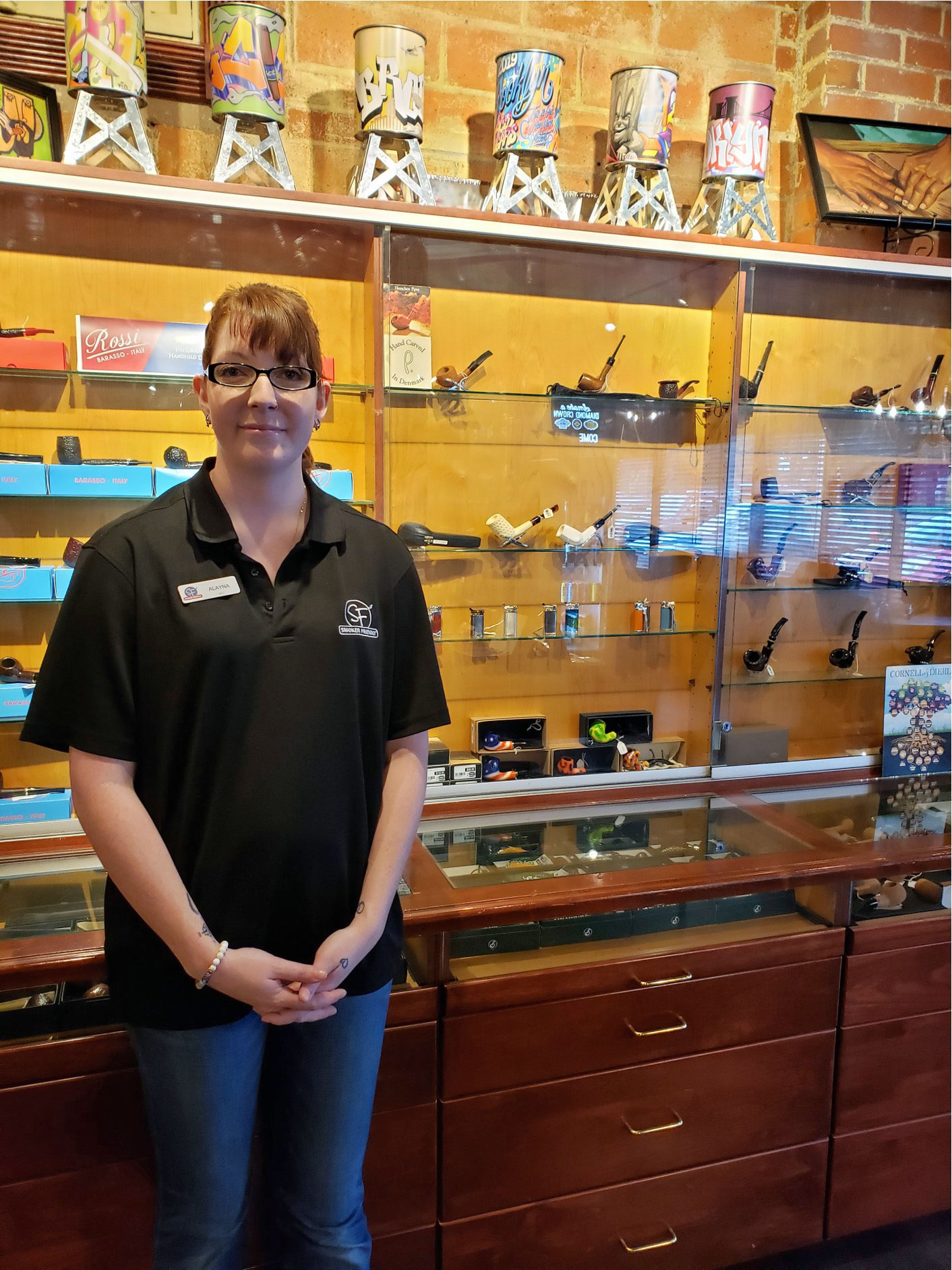 Eight leather chairs dominate a small open area in a front portion of Havana Manor in front of a large picture window where you can smoke your pipe or cigar in observational bliss. No pun intended.
Colorado is a beautiful and historic state. It comes with plenty of outdoor sports to please about any sport aficionado.
And you can add our special pipe and cigar hobby to your Colorado bucket list of things to see.
You won't be left wondering if this belongs in the bucket!
Huge cigar & pipe shop with smoking lounge, TV's, pool tables.