The Pipes Magazine Radio Show – Episode 80
The Pipes Magazine Radio Show – Episode 80
Kevin Godbee

Thank you for joining us for The Pipes Magazine Radio Show—the only radio talk show for pipe smokers and collectors. We broadcast weekly, every Thursday at 8 pm eastern USA time and are available on nearly all podcast sites and apps. Listen on your computer, tablet, phone and even in the car! Our Featured Interview tonight is with pipe maker Bruce Weaver. Bruce's journey into pipe making started when he attended the Chicago pipe show in 1976, and took the pipe making course conducted by Lee Von Erck. Bruce is known for his handcrafted pipes in both classic and freehand shapes. In the "Pipe Parts" segment Brian will discuss private label pipes. We will also conclude with the 3rd week of special pipe auctions to support the JDRF and Brian's daughter, Samantha. Sit back, relax with your pipe, and enjoy The Pipes Magazine Radio Show!
Tonight's show is sponsored by Sutliff-Tobacco.com, CupOJoes.com, SmokingPipes.com, Missouri Meerschaum, 4noggins.com, and MeerschaumStore.com, Please give them some consideration when making your next pipe or tobacco purchase.
We hope you enjoy our 1-hour show produced just for you—the pipe smoker and collector. The following link will launch a pop-up player. Alternatively, you can download the show in iTunes and other podcast sites and apps after the initial broadcast is complete here.

Bruce Weaver at the Chicago Pipe Show, May 2013. Photo courtesy of The San Diego Pipe Club
Bruce's Website: BAWeaverPipes.com
Below are two beautiful pipes and a tamper you can bid on while at the same time helping us raise funds for the Juvenile Diabetes Research Foundation. Brian's daughter Samantha has juvenile diabetes and she is participating in a walk team to raise donations.

Michael Novak Handmade Freehand Pipe Unsmoked in the Box. Donated by Radio Show Listener Ed Green. Retail Value 300 Euro (aprox. $415.00).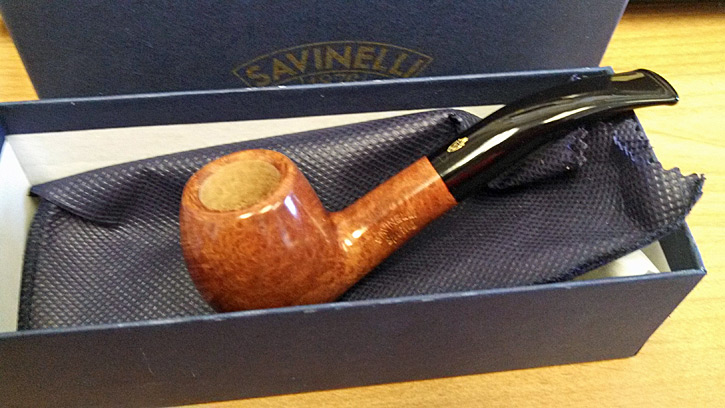 Savinelli Spring 6mm Balsa Filter Pipe New donated by Laudisi – Smokingpipes.com Retail Value $116.00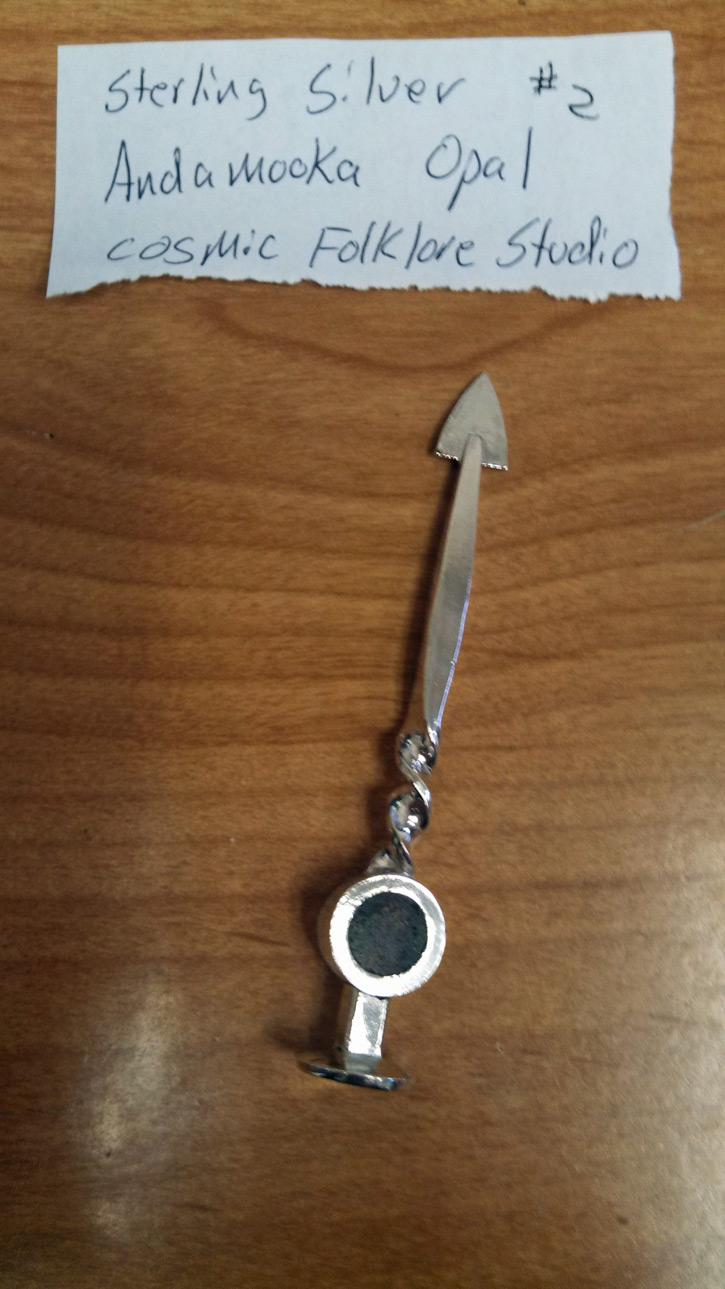 The tamper is described by Michael as follows: Retail Value $125.00
The dark opal is Andamooka opal from Andamooka Australia. It was sugared and smoked in a bowl of Old Dark Fired to get its dark color. Usually it is boiled in sulfuric acid or burned in a kiln, but I've been experimenting with sugaring them in my Nording Valhalla 203. I thought it was quaint for a pipe tamp, ha ha.
BID ON THESE ITEMS HERE (Auction starts on Saturday, March 29th and runs for one week.)
DONATE DIRECTLY TO SAMANTHA'S STEPPING SUPERSTARS TEAM HERE
More Pipes and Tobaccos Articles
5 Responses