The Pipes Magazine Radio Show – Episode 298
The Pipes Magazine Radio Show – Episode 298
Kevin Godbee

Thank you for joining us for The Pipes Magazine Radio Show—the only radio talk show for pipe smokers and collectors. We broadcast weekly, every Tuesday at 8 pm eastern USA time and are available on nearly all podcast sites and apps. Listen on your computer, tablet, phone and even in the car! Our featured interview tonight is with Bob Savage of the Old Dominion Pipe Company. They are one of only two U.S. companies that make corn cob pipes. Bob and his brother Bill own the farm, grow and harvest the corn, and make the pipes themselves. (The unused corn is sold off to become cornmeal.) They are also making replicas of historic clay pipes. In our opening segment, Brian will give a rundown on the latest ruling in the industry's lawsuit against the FDA. Sit back, relax with your pipe, and enjoy The Pipes Magazine Radio Show!
Tonight's show is sponsored by SmokingPipes.com, Cornell & Diehl, and Savinelli Pipes and Tobaccos. Please give them some consideration when making your next pipe or tobacco purchase.
We hope you enjoy our 1-hour show produced just for you—the pipe smoker and collector. The following link will launch a pop-up player. Alternatively, you can download the show in iTunes and other podcast sites and apps after the initial broadcast is complete here.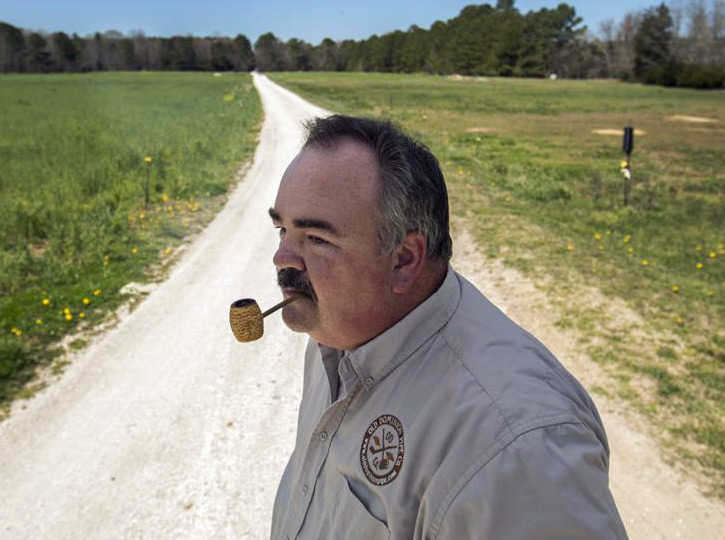 Bob Savage Co-Owner of Old Dominion Pipe Company
More Pipes and Tobaccos Articles
4 Responses