The Pipes Magazine Radio Show – Episode 101
The Pipes Magazine Radio Show – Episode 101

Kevin Godbee

Thank you for joining us for The Pipes Magazine Radio Show—the only radio talk show for pipe smokers and collectors. We broadcast weekly, every Tuesday at 8 pm eastern USA time and are available on nearly all podcast sites and apps. Listen on your computer, tablet, phone and even in the car! Our Featured Interview tonight is with pipe artisan J.T. Cooke. Brian calls him "The Master Blaster" as he is well-known for the amazing, unique style of sandblasting that he does. (Listen closely, and you'll find out what the "T" stands for too). See more on J.T. Cooke at Pipedia.org. In our "Pipe Parts" segment, Brian will continue our series on Oriental, a.k.a. Turkish tobaccos. Sit back, relax with your pipe, and enjoy The Pipes Magazine Radio Show!
Tonight's show is sponsored by Sutliff-Tobacco.com, CupOJoes.com, SmokingPipes.com, Missouri Meerschaum, 4noggins.com, MeerschaumStore.com, Cornell & Diehl, and Savinelli Pipes and Tobaccos. Please give them some consideration when making your next pipe or tobacco purchase.
We hope you enjoy our 1-hour show produced just for you—the pipe smoker and collector. The following link will launch a pop-up player. Alternatively, you can download the show in iTunes and other podcast sites and apps after the initial broadcast is complete here.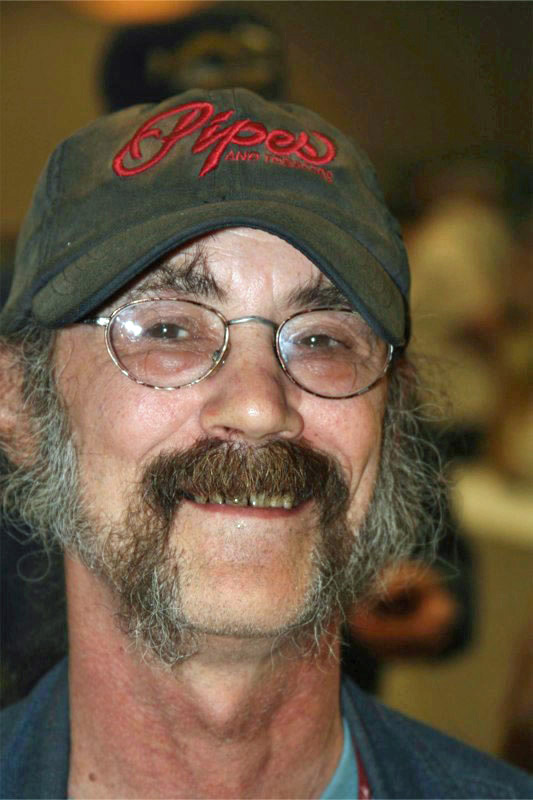 J.T. Cooke
CookePipes.com
More Pipes and Tobaccos Articles
7 Responses