Welcome to The Pipes Magazine Radio Show Episode 538! Our featured interview tonight is with Rich Esserman. This is our third episode with, "Rich Responds" where we go back to a previous discussion with Fred Hanna, and Rich gives his take. Both Rich and Fred are prominent pipe collectors, researchers and writers on pipes and tobacco for several decades. They are both well-known and well-respected in the pipe enthusiast community. We'll see where Rich agrees with Fred, and where he has his own take on different aspects of pipes and tobacco. At the top of the show Brian will talk about how to build up your tobacco cellar and what to do in the meantime. Sit back, relax with your pipe, and enjoy The Pipes Magazine Radio Show!
Use our player above – or – Choose one of the Apps below.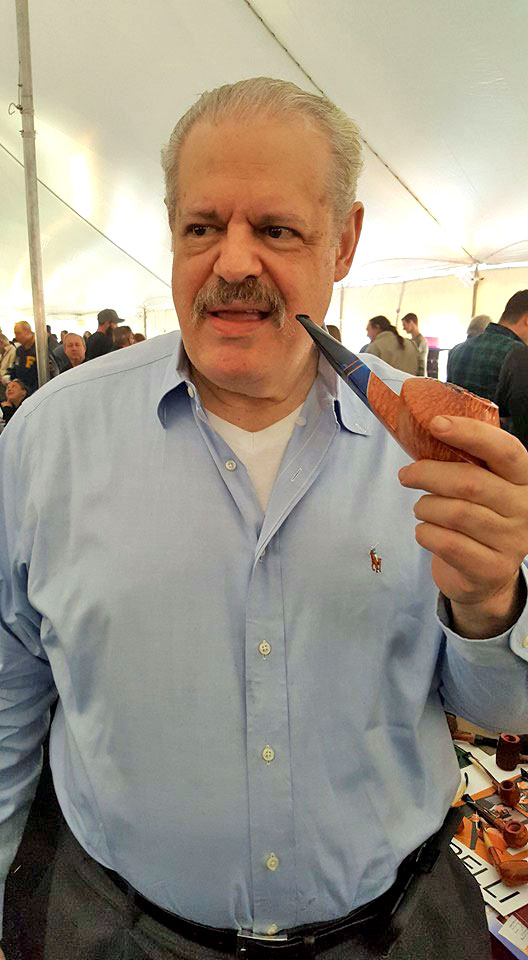 The Pipes Magazine Radio Show features interviews with pipe makers, tobacco blenders, pipe and tobacco aficionados, collectors, and more. Episodes air every Tuesday.
Our show is sponsored by SmokingPipes.com, Cornell & Diehl, Missouri Meerschaum, Savinelli Pipes and Tobaccos, Peterson Pipes and TinBids. Please give them some consideration when making your next pipe or tobacco purchase.
We hope you enjoy our 1-hour show produced just for you—the pipe smoker and collector.
More Pipes and Tobaccos Articles
2 Responses