Welcome to The Pipes Magazine Radio Show Episode 537! On tonight's show we will have an episode succinct on questions, but deep on answers as we eavesdrop on Brian's Zoom Pipe Club meeting. We will pose two questions, but get answers from several different pipes smokers from varying demographics, geographics and experience with pipes and tobacco. The virtual meeting took place on December 24, 2022. Since we are still in the holiday season, we will continue with holiday music. As usual, Brian will read fan mail and answer listener's questions. Sit back, relax with your pipe, and enjoy The Pipes Magazine Radio Show!
Use our player above – or – Choose one of the Apps below.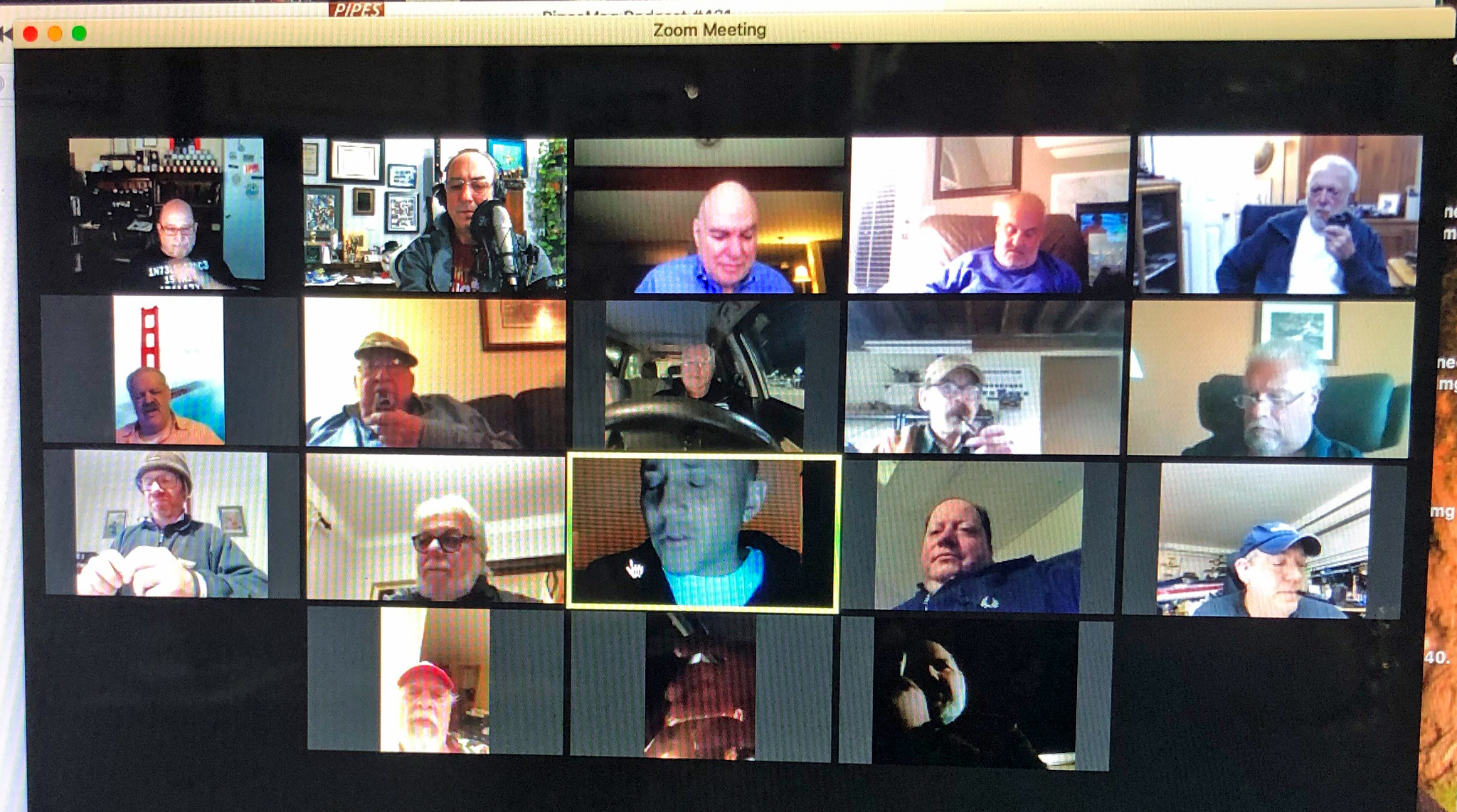 The Pipes Magazine Radio Show features interviews with pipe makers, tobacco blenders, pipe and tobacco aficionados, collectors, and more. Episodes air every Tuesday.
Our show is sponsored by SmokingPipes.com, Cornell & Diehl, Missouri Meerschaum, Savinelli Pipes and Tobaccos, Peterson Pipes and TinBids. Please give them some consideration when making your next pipe or tobacco purchase.
We hope you enjoy our 1-hour show produced just for you—the pipe smoker and collector.
More Pipes and Tobaccos Articles
2 Responses