Welcome to The Pipes Magazine Radio Show Episode 532! Our featured interview tonight is with Sergio Castello, a pipe smoking enthusiast from Mexico. He lives in the capital city of Sonora, Hermosillo, near the border with Arizona. He is a vintner by profession, growing table grapes in his family's business, Viñedos 2000. His grandfather, a doctor, smoked a pipe, and although he never saw him smoke, he did see the pipe rack in his office as a kid, and would play with them and pretend he was smoking. When he was 18-years old he got into cigars, and then pipes. At the top of the show we have a tobacco review of a surprise gift that went missing for a year and a half of an L.J. Peretti blend. Sit back, relax with your pipe, and enjoy The Pipes Magazine Radio Show!
Use our player above – or – Choose one of the Apps below.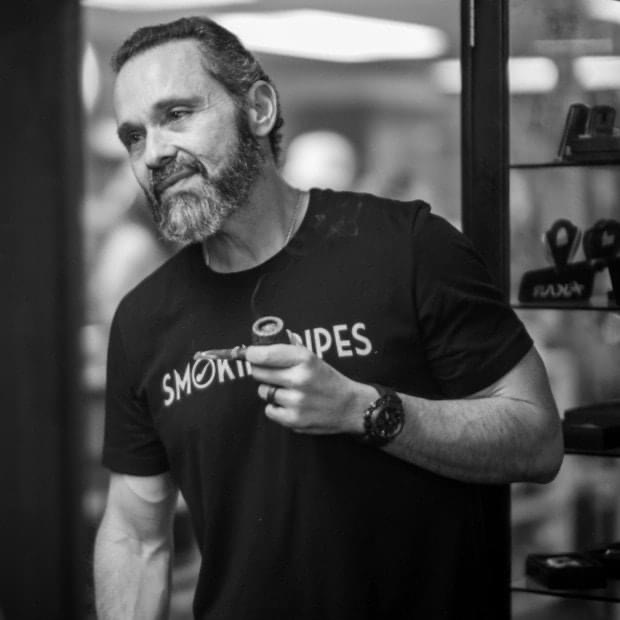 The Pipes Magazine Radio Show features interviews with pipe makers, tobacco blenders, pipe and tobacco aficionados, collectors, and more. Episodes air every Tuesday.
Our show is sponsored by SmokingPipes.com, Cornell & Diehl, Missouri Meerschaum, Savinelli Pipes and Tobaccos, Peterson Pipes and TinBids. Please give them some consideration when making your next pipe or tobacco purchase.
We hope you enjoy our 1-hour show produced just for you—the pipe smoker and collector.
More Pipes and Tobaccos Articles
2 Responses