Welcome to The Pipes Magazine Radio Show Episode 519! Our featured interview tonight is with pipe maker Doug Finlay. Doug started making pipes as a hobby in 2017 since he enjoyed smoking a pipe so much. After only two years, in 2019 one of Doug's pipes was one of seven winners in the 2019 North American Pipe Carvers Contest at the The Greater Kansas City Pipe & Tobacco Show. He is a full time pipe maker now. In Pipe Parts, Brian will have a show report from last weekend's North American Society of Pipe Collectors show. Sit back, relax with your pipe, and enjoy The Pipes Magazine Radio Show!
Use our player above – or – Choose one of the Apps below.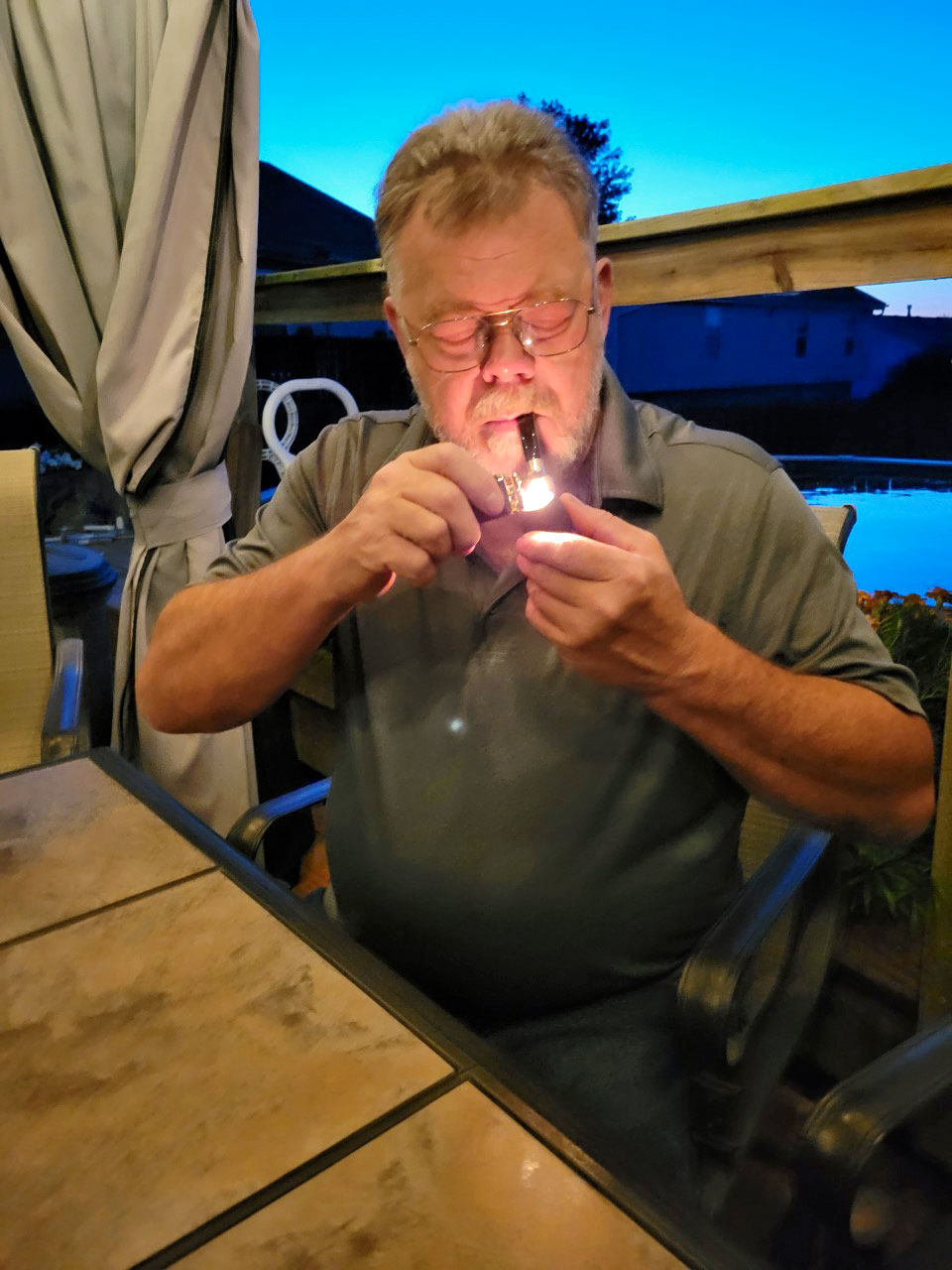 dfinlay535_dwfpipes on IG
The Pipes Magazine Radio Show features interviews with pipe makers, tobacco blenders, pipe and tobacco aficionados, collectors, and more. Episodes air every Tuesday.
Our show is sponsored by SmokingPipes.com, Cornell & Diehl, Missouri Meerschaum, Savinelli Pipes and Tobaccos, and Peterson Pipes. Please give them some consideration when making your next pipe or tobacco purchase.
We hope you enjoy our 1-hour show produced just for you—the pipe smoker and collector.
More Pipes and Tobaccos Articles
2 Responses