Welcome to The Pipes Magazine Radio Show Episode 396! Our featured interview tonight is with Dennis Congos. Dennis has been in the pipe world for a long time, going to most of all the pipe shows. He is an expert on Charatan Pipes, and has won several awards for his collection. In 2015 he was awarded the Dr. of Pipes at the Chicagoland Pipe Show. Dennis is retired from UCF as an Academic Advisor and Learning Skills Specialist. In Pipe Parts, Brian will have a tobacco review of the newly released Cornell & Diehl Carolina Red Flake with Perique. Sit back, relax with your pipe, and enjoy The Pipes Magazine Radio Show!
Use our player above – or – Choose one of the Apps below.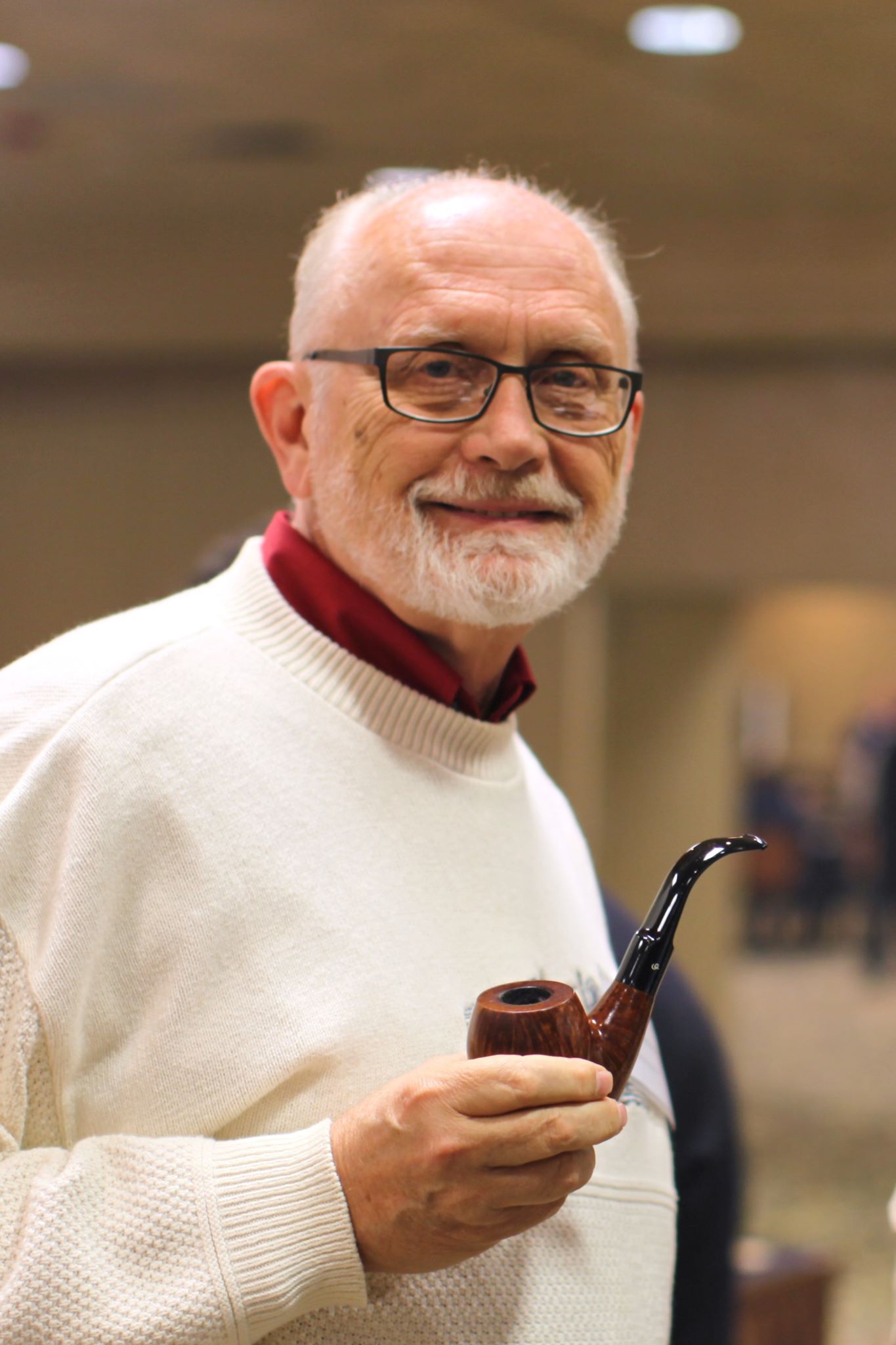 The Pipes Magazine Radio Show features interviews with pipe makers, tobacco blenders, pipe and tobacco aficionados, collectors, and more. Episodes air every Tuesday.
Our show is sponsored by SmokingPipes.com, Cornell & Diehl, Missouri Meerschaum, Savinelli Pipes and Tobaccos. Please give them some consideration when making your next pipe or tobacco purchase.
We hope you enjoy our 1-hour show produced just for you—the pipe smoker and collector.
Dennis Congos Interview