Fred Brown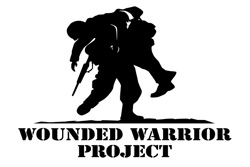 The Wounded Warriors Project produced by Bobby Nesbitt and the Two Friends Pipes before the Thanksgiving and Christmas holidays, was a big success.
In fact, Nesbitt says the auction went so well he is now considering an auction for other national events to benefit the Wounded Warrior Project.
Nesbitt and Two Friends Pipes, started with his pal Charles Stewart, held an online pipes and tobacco auction that was unique in that pipe collectors went online to bid on pipes and tobacco that were not for profit but for the WWP.
Artisan pipes were donated by Don Marshall, Jerry Crawford, David McCarter and Icarus by Briar Works International of Nashville, Tenn.
McCranie Pipe and Tobacco Shop's Red Ribbon tobacco–1983, 1996, 2000, and 2008 donated by Dustin Babitzke "brought in four times retail," says Nesbitt.

Bobby Nesbitt (L) and Charles Stewart (R)
"All of the pipes that we auctioned brought near-retail."
If you know the work of these pipe carvers, you know that the average retail will be around the $300-$400 price point.
Regardless, the auction "pulled in just over $1,000 for the WWP," says Nesbitt.
"Thanks to the generosity of everyone that donated items for the auction and also the great people that bought the items with their donations. I thank you all!"
Nesbitt says that the auction winners received a card from the WWP acknowledging the donation was made in their name.
The Wounded Warrior Project was started to honor and help wounded warriors return to society empowered and ready to not only work but to also play and enjoy life once more.
The program began in 2010 when several veterans and friends, moved by stories of the first wounded service members returning home from the battlefields in Afghanistan and Iraq, took action to help others in need, according to the WWP website.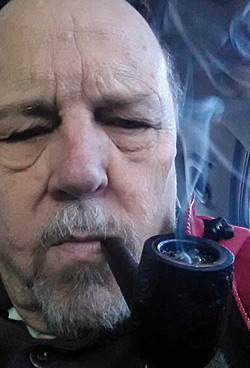 Fred Brown is a journalist who lives in Knoxville, TN. He will write this column for PipesMagazine.com monthly. He can be contacted at
tennwriter@bellsouth.net.
1 Response