Fred Brown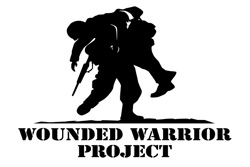 Bobby Nesbitt, who owns and operates Two Friends Pipes with his pal, Charles Stewart, will host an online pipes and tobacco auction Nov. 25 a couple of days before Thanksgiving, with all proceeds going to the Wounded Warrior Project.
Here is an opportunity for the pipe community to help American veterans who have returned from dangerous far-off lands of war, many of them with physical and mental injuries.
The Wounded Warrior Project was started to honor and empower wounded warriors. The program began in 2010 when several veterans and friends, moved by stories of the first wounded service members returning home from the battlefields in Afghanistan and Iraq, took action to help others in need, according to the WWP website.
"What started as a program to provide comfort items to wounded service members has grown into a complete rehabilitative effort to assist warriors as they transition back to civilian life," says a statement from the program.
Nesbitt and Stewart, you might recall, were the subject of a recent Pipe Pundit story in PipesMagazine.com. Nesbitt began the WWP auction last year, but says this year's event will have more artisan pipe carvers than ever.
"This year there will be several pipes from different carvers and also an auction of some vintage tobaccos," Nesbitt says.
All the items up for auction will be listed on my website Two Friends Pipes along with pictures and details of each item.
Anyone wanting to place a bid will be able to do so on the website, Nesbitt says. And they will be able to see the current high bid on each item.
Not only does the pipe and tobacco auction provide a wonderful opportunity for pipe smokers to help U.S. veterans, but it also offers a chance to see works of American carvers and their handicraft.
The pipes up for auction hold a retail value of more than $1,100, Nesbitt says.
"I couldn't do this without the support for these great carvers."
Here is a list of the carvers donating pipes in the auction. All are handmade pipes by some of the top American artisans carving today:
Don Marshall
David McCarter
Jerry Crawford
Icarus (pipe brand) by BriarWorks International of Nashville, TN.
In addition, Nesbitt says four tins of McCranie Pipe and Tobacco Shop Red Ribbon tobacco–1983, 1996, 2000, and 2008–will be in the auction. The Red Ribbon tobacco is one of McCranie's finest, a straight Red Virginia from the Old Belt crop allotment from North Carolina. The '83 crop and '96 are being donated by Two Friends and the other two by Dustin Babitzke, a friend of Nesbitt's and founder of The Briar Portrait Gallery.
The auction begins at 7 a.m. (EST) Tuesday, Nov. 25 and ends fittingly on Pearl Harbor Day, Dec. 7 at midnight (EST).
Nesbitt says all items will be listed on the Two Friends Pipes website along with complete instructions on bidding.
The pipes can be previewed on the Two Friends Pipes website and on Two Friends Facebook page.
"Everyone will be able to bid by adding a comment under each item listed," he says.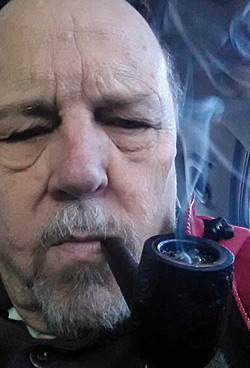 Fred Brown is a journalist who lives in Knoxville, TN. He will write this column for PipesMagazine.com monthly. He can be contacted at
tennwriter@bellsouth.net.