Confidential sources exclusive to PipesMagazine.com tell us that the fabled Semois tobacco, made by Vincent Manil in Belgium, will be imported into the United States and be available for purchase in January 2014.
This tobacco is so unique and rare that The New York Times published an extensive article on it. Our own Gregory Pease was interviewed for the NYT piece, and he penned an introduction to it; When Tradition Endures.
We are told that Mr. Manil is finalizing the Customs and Border Patrol approved English labels for export to the US and that by the end of January the product will be shipping out to customers from the domestic importer.
Here are the details we have so far …
1. The release of Semois in the US is confirmed to be taking place in the month of January.
2. The initial release will include solely La Brumeuse (thick cut) pipe tobacco, but plans are to introduce new products over the coming months.
3. The product will be available through only one online retailer…(this is due to the next detail…)
4. Since Semois is a hand-roasted artisanal tobacco, the supply is very limited. Vincent can only produce a certain amount each month for the US. (This is not much different than the situation with J.F. Germaine & Sons.)
5. It will be available in 100g and 250g packages.
We do not currently have the identity of the importer / retailer, and will update our readers as soon as we have the information confirmed.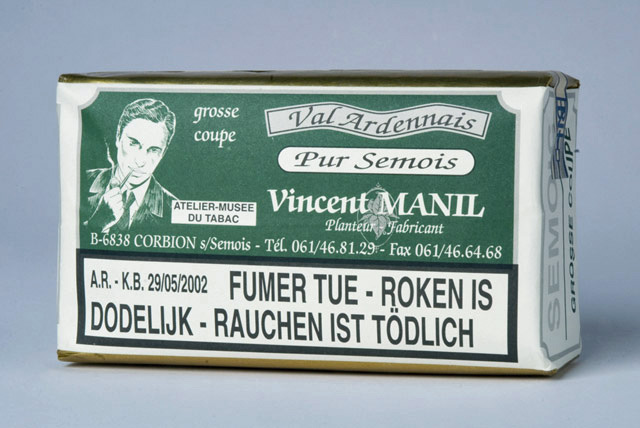 UPDATE: DECEMBER 27, 2013:
Vincent Manil's Semois tobacco will be available exclusively from ThePipeGuys.com on, or about January 15, 2014. Here is a photo of The Pipe Guys having dinner with Vincent and his family last night (December 26, 2013) in Manhattan, (New York, NY, USA).
More Pipes and Tobaccos Articles
8 Responses