It was just announced moments ago that Savinelli USA is closing its North Carolina-based U.S. subsidiary and appointing Laudisi Distribution Group (LDG) as their new American distributor.
LDG is a subsidiary of Laudisi Enterprises, run by Sykes Wilford. As many industry people are aware, Laudisi Enterprises also runs Smokingpipes.com. The two company divisions will operate independently, with SmokingPipes.com being a customer of the distribution company.
Over the 11-years that the retail division has been operating they have built-up a substantial logistics infrastructure. The processes that are already in place should well-serve the national retail tobacconist network, perhaps even better than the Savinelli subsidiary was able to.
The following letter just went out to retailers.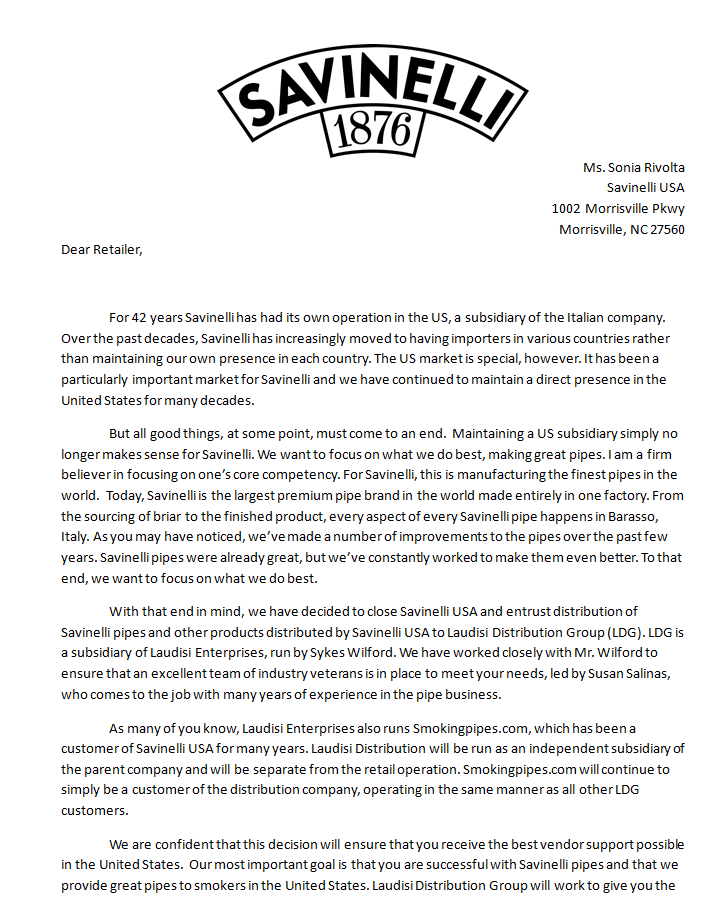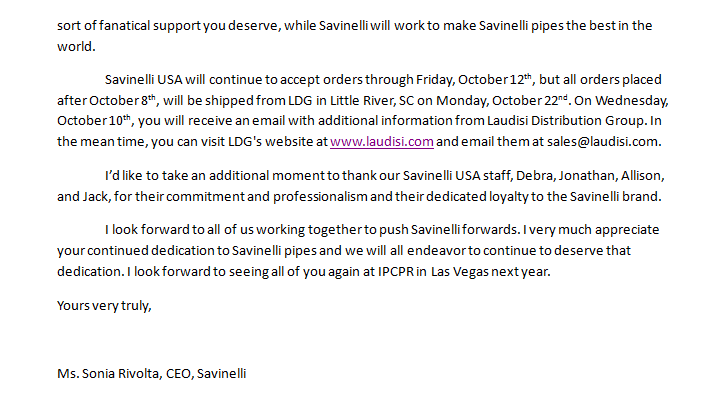 6 Responses