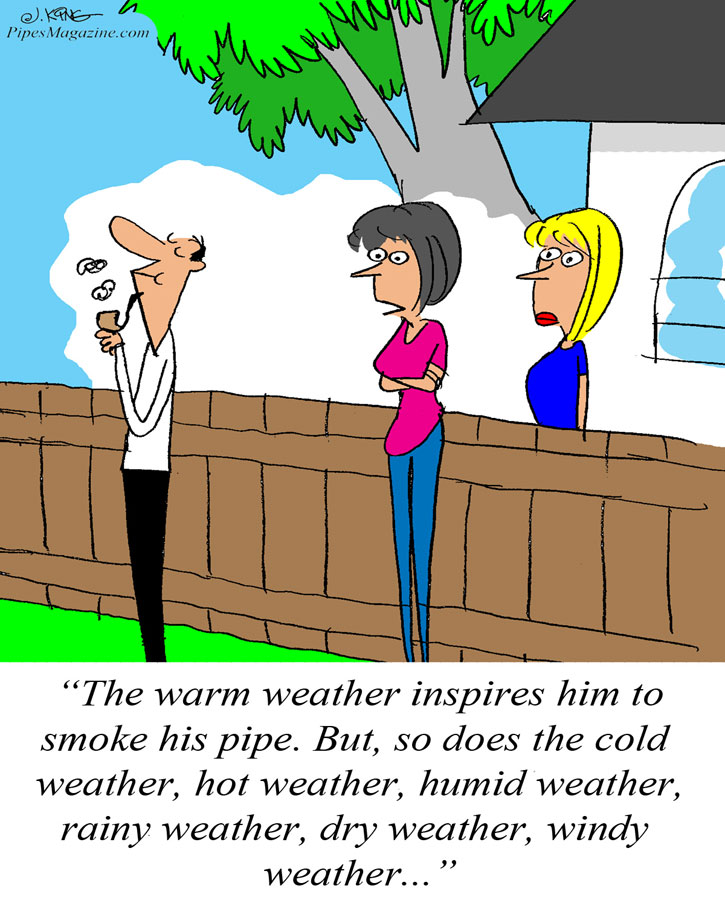 Written by Kevin Godbee
Publisher & Founder of PipesMagazine.com Certified Master Tobacconist (CMT) #1858 from TobacconistUniversity.org
My grandfather didn't smoke a pipe, but my uncle and some of my elementary school teachers did. In 1998, my neighbor Sam invited me out, and we ended up back at his place where there was a cigar humidor, and pipe rack on the coffee table. I had my first cigar, and then decided to try pipes too. I love the elegance and relaxation of smoking a pipe. In 2002, I started learning how to make websites, do SEO, and create content. I had a cigar content site and forums from 2005-2008 when it was bought out. In 2009, I launched PipesMagazine.com, which is now the largest, busiest community forums, and article content site for pipe and tobacco enthusiasts. We have one of the longest running pipe and tobacco focused podcasts since 2012 with lifetime industry veteran, Brian Levine.
View all posts by: Kevin Godbee
3 Responses
Smokingpipes.com Updates
Watch for Updates Twice a Week
Site Sponsors
Rcent Posts
October 26, 2021

Pipes Magazine Radio Show Episode 476

Welcome to The Pipes Magazine Radio Show Episode 476! Our featured interview tonight is with novice pipe smoker Andrew Knapp. Andrew grew up in such a remote part of Idaho that he had to travel 86 miles just to buy groceries. Perhaps he was making up for that by later traveling to Cairo, Istanbul, Aleppo, Damascus, Amman and all over northern Europe. He currently resides in Washington D.C. and has degrees in Philosophy in Politics, and in Politics. This episode is another installment in our series of novice pipe smokers (those with 3-5 years of pipe smoking experience) that we pose seven questions to. At the top of the show, Brian will catch up on a backlog from the mailbag which occurred during his three weeks of travel. (We will have the regular mailbag segment as well.) Sit back, relax with your pipe, and enjoy The Pipes Magazine Radio Show!