I have to say that there is just something about the OOM Paul shape that does nothing for me. I've seen posts on here about this, guys ask things like what is the shape that you hate or whatever. I know that most guys love this shape, but again I just haven't found one that I like until now. Just won this one and can't wait to have it in hand.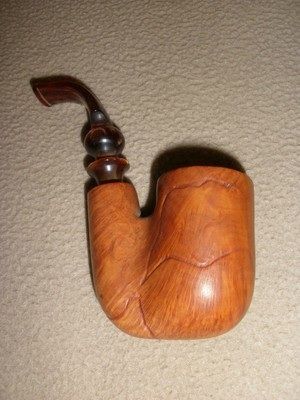 I know what I need, smoke, I can't recall the last time I tasted it....Gandalf in the mines of Moria.

"we shall have to share pipes, as good friends must at a pinch'....'I keep a treasure or two near my skin, as precious as rings to me. Here's one: my old wooden pipe. And here's another an unused one...He held up a small pipe with a wide flattened bowl, and handed it to Gimli. 'Does that settle the score between us', said Merry. 'Most noble hobbit, it leaves me deep in your debt."