I was recently surprised by two members here. This community is full of stand up gentlemen and generous kind hearts. First I'd like to thank Jim (Fnord) for sending me a great smoker, a beautiful G.H.B. London Made. It was a great gift and will serve a great spot in my rotation. I will be reminded of the great friends I have in the pipe brotherhood every time I smoke it.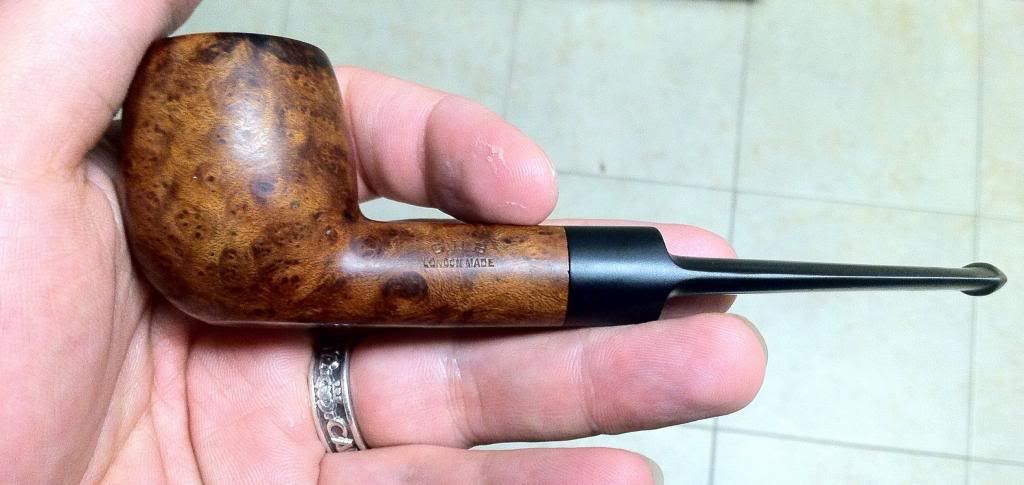 Next I'd like to thank another greatly generous member Bob (Rmbittner). Bob decided to bomb me and blow up my cellar with an array of awesome blends! Bob gifted me tins of G. L. Pease Ashbury, Westminster, Odyssey, Caravan, and Jack Knife Plug, Mclelland Datk Star '06 and 3 Oaks Syrian, and about 2Oz of Stonehaven '07! Thank you Bob for diversifying my cellar and contributing to the journey of finding a favorite blend. I'll be posting up some reviews as I try the new blends out, I can't wait!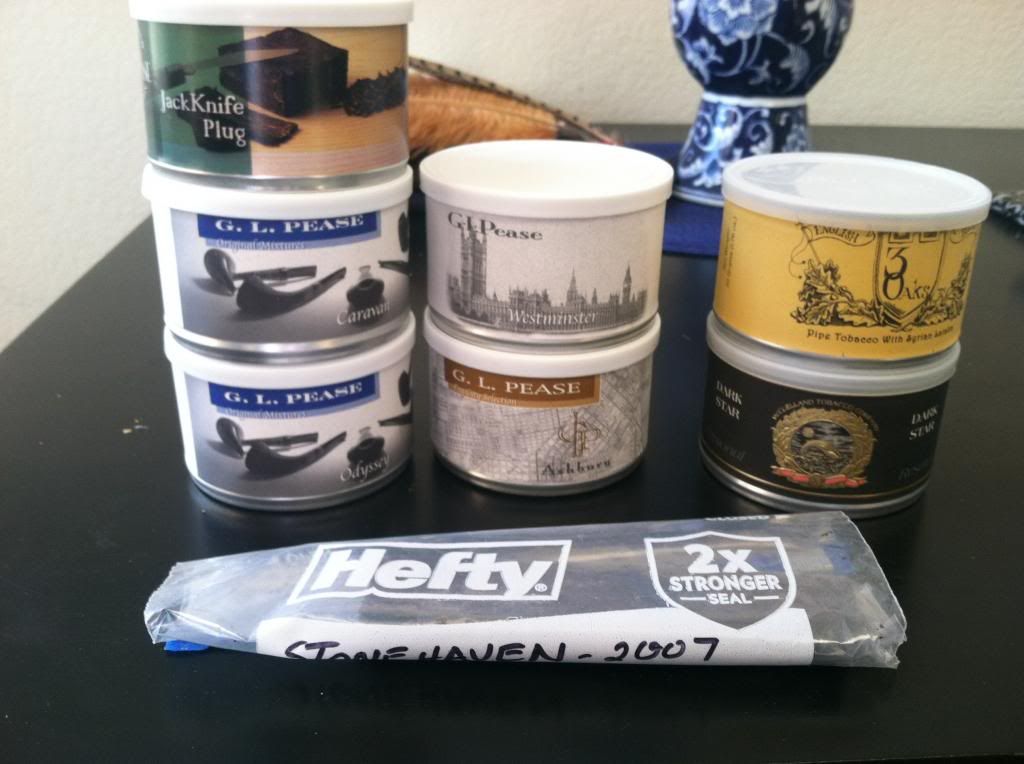 BLACKBLOODs for life...just please keep making Black House!