And so it begins...
My buffing system should be complete by the end of February with the arrival of my 4" wheels, tripoli and carnauba from Beall.
The first two projects on my list are the Dunhill Root Briar and Savinelli De Luxe Milano in the pictures below. Both stems are a write off. The Dunhill stem has been chewed through at the bit and it looks like someone tried to take the stem out of the Sav on a hot day (it's snapped in two places). So I will do the clean-up work on the bowls and shanks, and send both off to have stems made (hoping to have marks transferred or replicated).
The top of the Dunhill looks like the previous owner used to knock out his bowl on concrete (or a cheese grater) and there is a significant chip out of the top of the bowl. So I think I'll have to top it slightly.
Here is my plan for these pipes:
1) Salt and Alcohol treatment (my retort is still in the mail)
2) Top the Dunhill
3) Remove old wax & clean with a light acetone & cotton-ball wipe
4) White Diamond & Carnauba buff & polish
5) Send out for new stems
6) Retort on both once the pipes are back with new stems
Would appreciate any thoughts on process. I'm just a newbie restorer so all feedback is welcome. I'm also interested in refinishing the stand. Any suggestions on a stripping agent to get rid of the old stain/finish?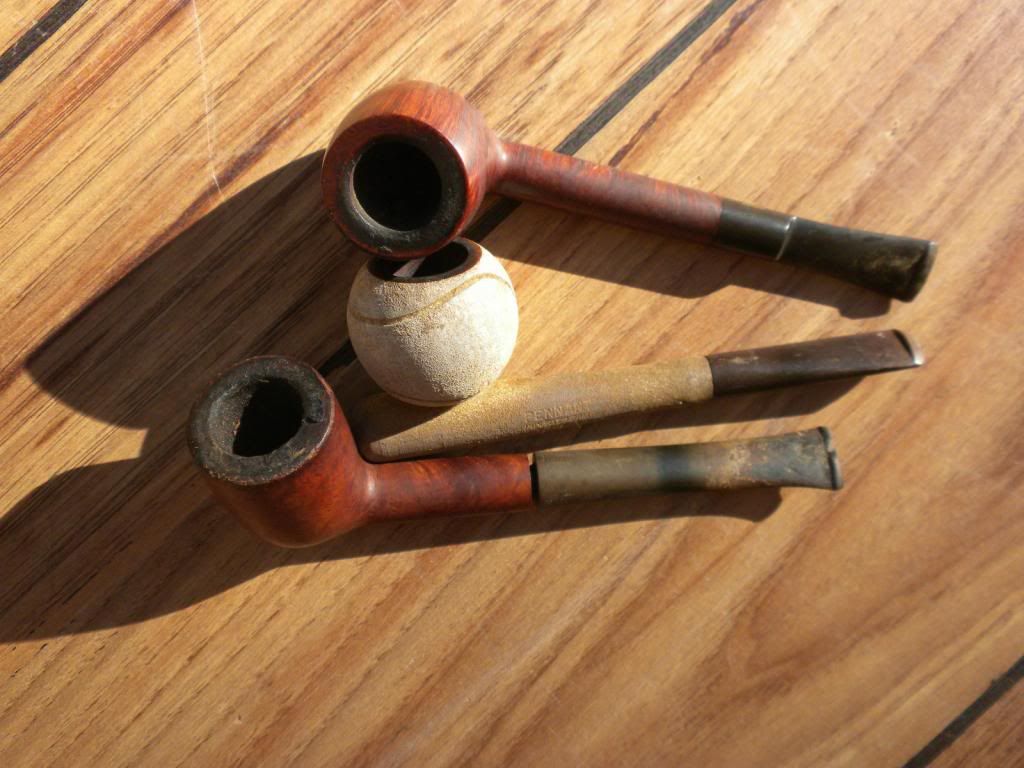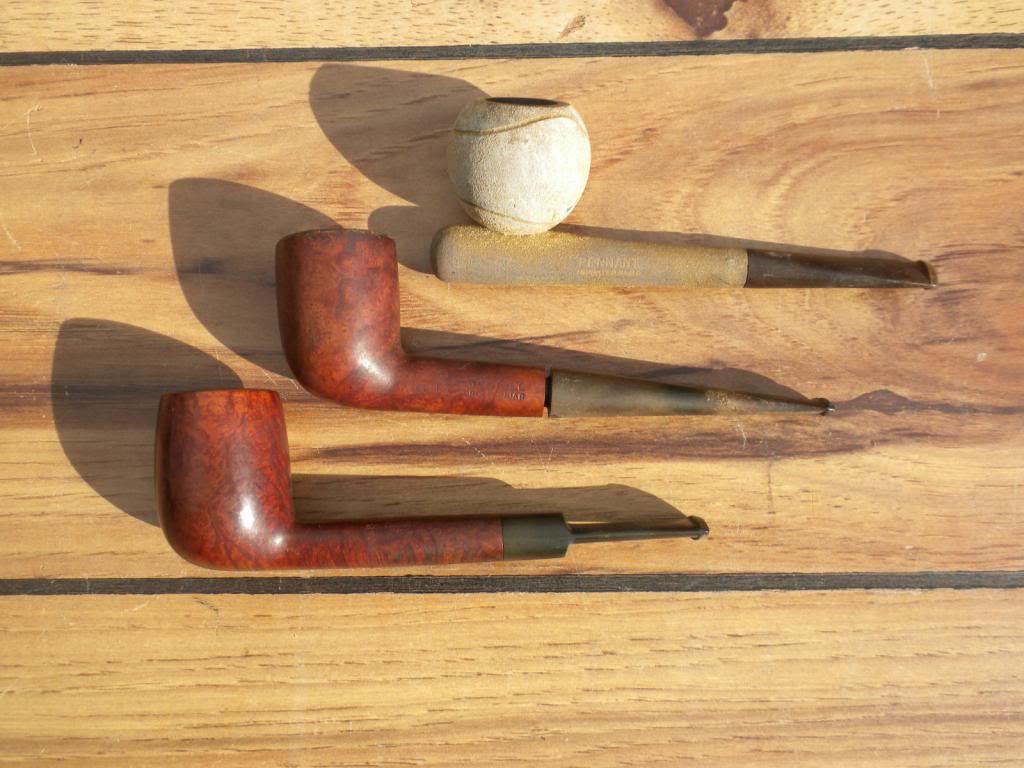 I'll update with new photos as I complete work on these pipes.
Thanks in advance for comments/advice/feedback.
-- Pat