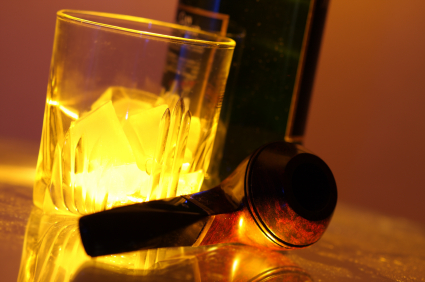 State Senate Backs Legal Liquor in Smoking Lounges
The New Hampshire Senate gave cigar bars in the state permission to serve liquor to their guests, but imposed strict rules on their operations.
The bars, which allow customers to smoke cigars indoors, can offer drinks only if 60 percent of their business comes from the sale of cigars and cigar-related products like cases, humidors, lighters and ashtrays. Internet and mail sales are excluded from the formula.
The strict amendment to House Bill 392 passed on a 21-3 vote. It requires any cigar bar serving liquor to ban smoking of cigarettes, ban minors, and have a humidor on premises. It is not allowed to serve any food.
Each potential worker would have to be warned in advance that smoking takes place in the business, and that working there has "serious and permanent negative health effects" like cancer and heart disease.
None of the limitations were in the House version of the bill, so the House will have to agree with the changes before the bill can become law.
The Senate Commerce, Labor and Consumer Protection Committee split 3-3 on whether the bill should pass. Several senators said allowing liquor in cigar bars would give them unfair advantage over other bars.
"I don't think any of my friends in the hospitality industry will think this is very fair," said Commerce chairman Sen. Deborah Reynolds, D-Plymouth, adding that the bill will chip away at the state's recent ban on smoking in bars and restaurants.
Sen. Jacalyn Cilley, D-Barrington, disagreed. "Exceptions are carved out in many states that ban smoking. This is not a slippery slope at all," she said.
The compromise that won over most of the Senate came from Senate Majority Leader Maggie Hassan, D-Exeter, who sponsored the amendment that helped it pass the full Senate.
Sen. Jack Barnes, R-Raymond, said estimates are that the state has 26 cigar bars. He said he thought the fuss was unnecessary and that people ought to make their own decisions about their health.
"Smoke yourself and drink yourself silly," he said.