Alli is Smoking a Vintage Gefapip #35 Pipe
Alli is Smoking a Vintage Gefapip #35 Pipe

This is Alli's first appearance as a Pipe Babe. In this shoot, she is smoking a vintage pipe marked Gefapip #35 Tignes France. It's a French factory-made piece that goes beyond the shaping borders by including a Danish-style acrylic mount. Even though the bowl has a flat bottom, the weight of the stem embellishment does not allow it to sit. Alli thought it was one of the prettiest pipes in Lori Brown's collection and chose it for this scene.
Alli has her Bachelor's from the University of Florida in Advertising and has a deep interest in rehabbing houses and restoring old furniture. She's working on a website to help refer buyers and sellers to their perfect real estate agent and has also been bartending for over 11 years. She enjoys running with her Pointer-Pit Bull mix and enjoys spending time with friends and family in her off time.
Thanks to Central Cigars in Downtown St. Petersburg, Florida for providing an elegant smoking location. Photos by Diana Atwood of D. Atwood Photography.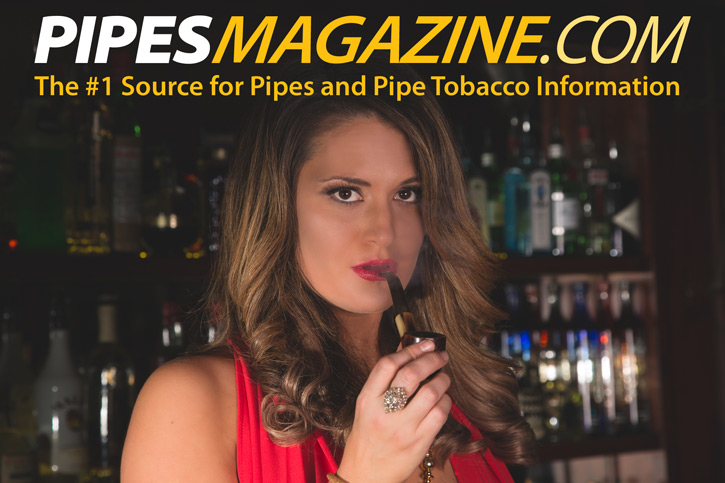 More Pipes and Tobaccos Articles