Some guy just ate 34 hotdogs in a mere 10 minutes
.
And apparently some guy from Indiana holds the world record at a whopping 76 hotdogs scoffed in 10 minutes
.
I once took a bet to eat 6 cream crackers in 1 minute (no liquid assistance allowed) as I thought it a sure fire win. It wasn't and I lost.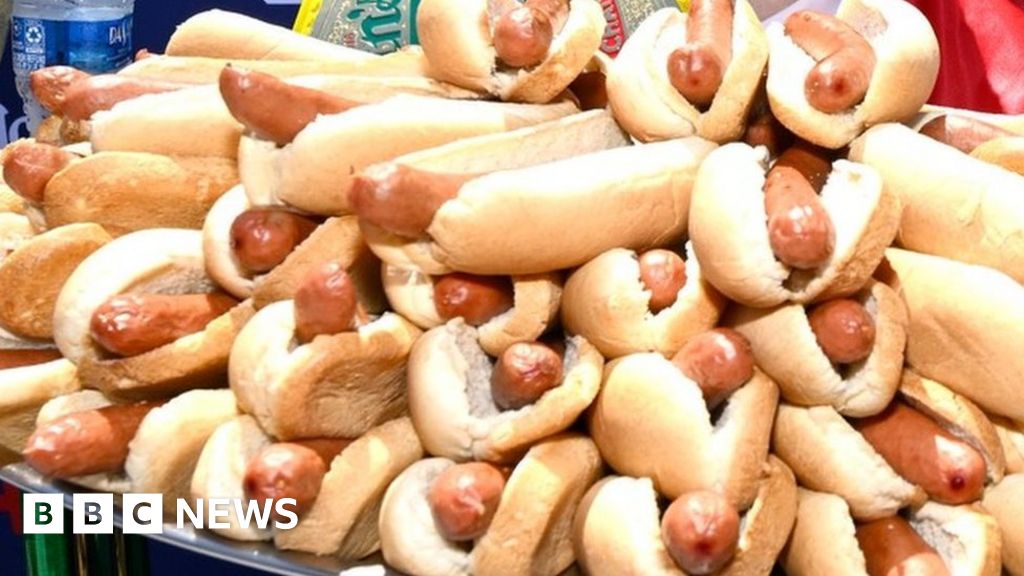 Max Stanford took first place in the men's category, while Rhea Jarvis secured the top women's spot.
Regards,
Jay.