I popped into a small newsagents this morning and he had a comoys of London cabinet with two pipes in which were the last of the pipes he is ever going to sell. The marked price was £26 each but after a haggle with the guy I walked away with these two pipes for £30!
Then I arrived home and the posty had been! 100g of HG Balkan flake, gauntleys house blends Nottingham and deliverance and some my mixture.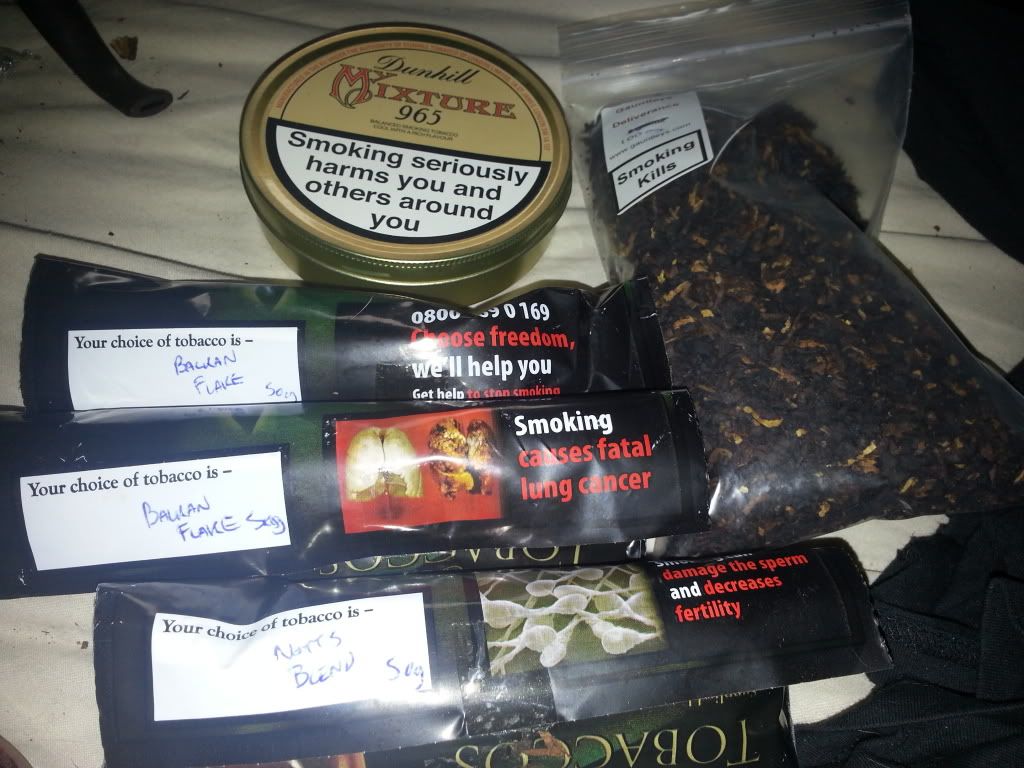 And off subject a little I know but I'm sure some will appreciate my excitement!