I finally got some time tonight to start on turning a $3.00 Value Village spice rack into a pipe rack.
So lets get started :P
This is the two tier spice rack I picked up at Value Village the other day. As soon as I saw it on the shelves I knew it was going to be my project pipe rack.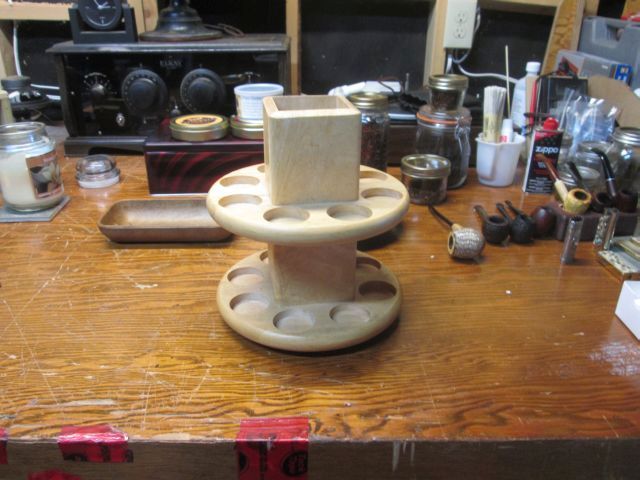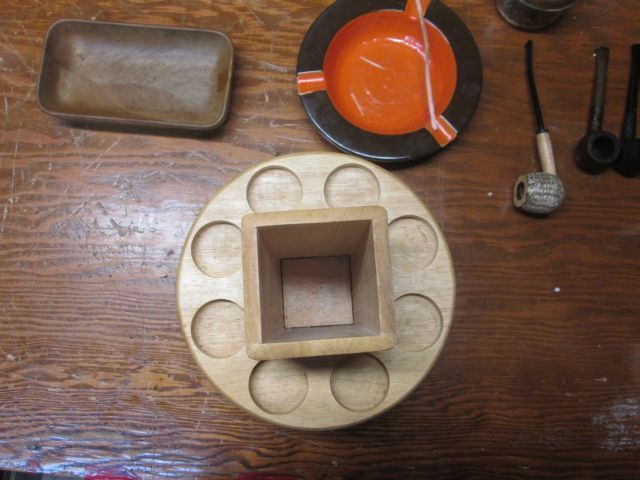 So first thing was to tear it all apart. 4 small nails held each tier onto the stand. No problem to get those out.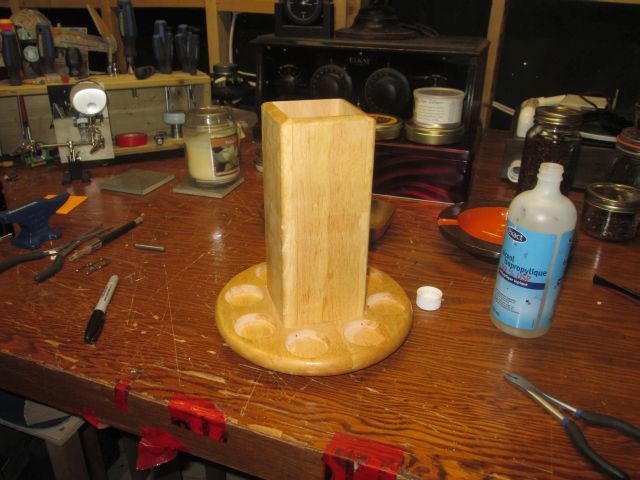 Next was to take the top tier and bore holes through with a hole saw.
Then flip it over and fit it back on to the tower to see how high it would need to be. I wanted to be able to support my shortest pipe yet also be able to slip my newly acquired Cobbit into the stand.
So I came up with the measurement and out to the garage to cut the tower off.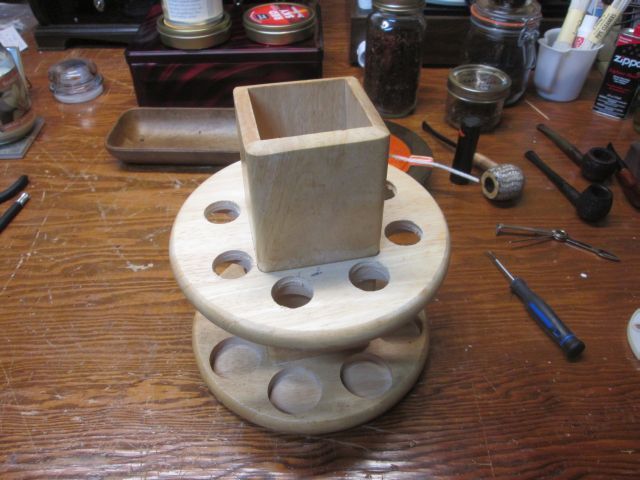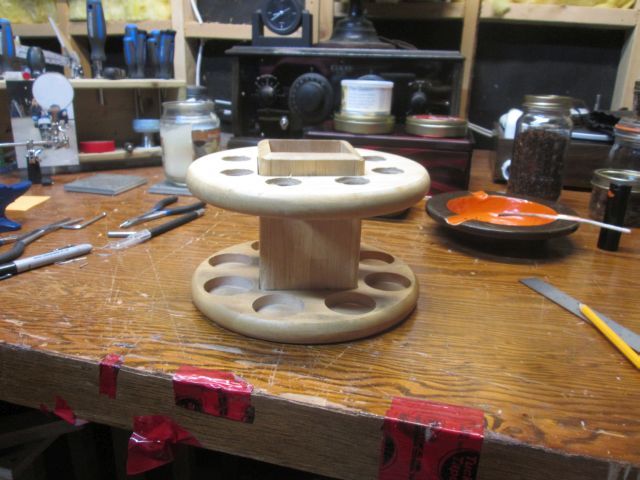 So the semi finished stand still needs some sanding in the holes, everything glued and screwed back together, some kind of rubber or felt where the pipe sits at the bottom and some kind of finish rubbed on.
So this is what I got so far...................
Mark