I haven't posted any re-stems in a while, primarily because I'm doing the video thing these days and most of the hardcore fixers here know that.
From time to time I work on something that's unusual enough that it has "pipe interest," though, not just "repair interest." This is one of them.
Funny but true: few of the world's top carvers ever mess with a completely paneled pipe. The reason? They are technical perfectionists by definition, and while making a 100% coverage panel can be done by anyone---they're fairly popular among Italian companies---getting them absolutely dead-on everywhere is a time consuming nightmare. Jiggle one line, and the relationship of all the others must be adjusted to compensate. Not to mention using flat PLANE sections that demand perfectly straight surfaces and lines... Anyone with eyes can see variations from straight at a glance, no pipe expertise required.
You get the idea. If your reputation as a carver includes balance and precision and you want to make a panel pipe, it will take two or three times longer to make it than is normal for you. So most of those guys would rather make two or three of their "normal" pipes. The result? Panels by them are rare.
I have no idea if it was Ulf or Per who decided to flagellate himself with this lovely big billiard, or why, but his loss was the PipeWorld's gain. It's one of the coolest pieces I've worked on in a good while. :D
Judging by the patch on the stem it was obviously one of its owner's favorite pipes as well. When the tenon finally snapped off, though, it was time for an all-new one.
.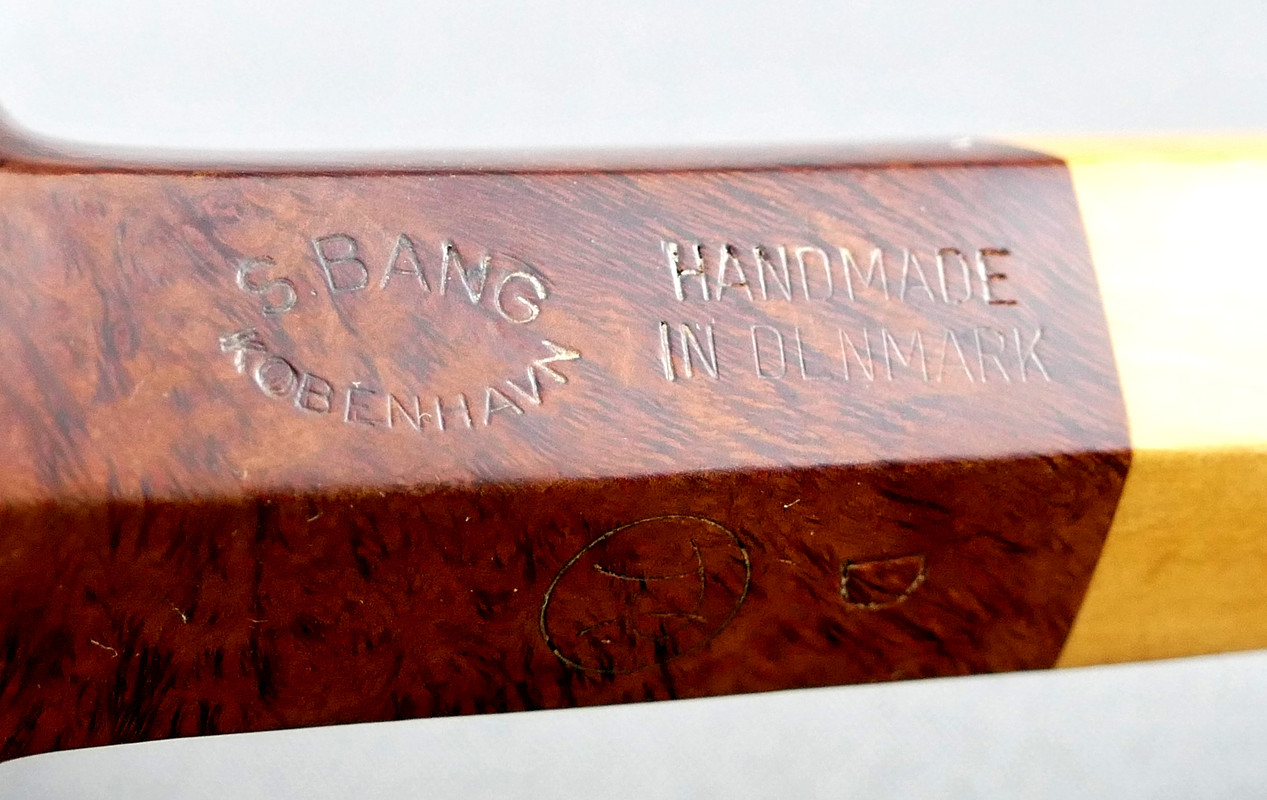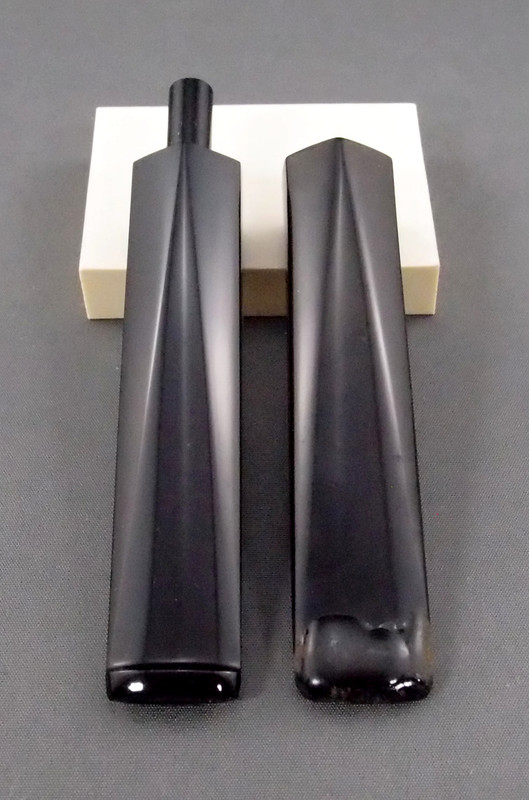 .