So I never get the uber deals. I've gotten good deals, but this one is pretty darn good. I got a 17" Meer for $25. The pictures were blurry, but I tossed in a $25 bid a day before it closed and never looked back. I didn't see I'd won until 2 days after it closed.
Then I noticed it was from a 0 feedback seller with a crazy name. I thought for sure I'd been taken by a chinese con-artist. I paid anyway and lo and behold this arrived today:
Ebay pic (bad):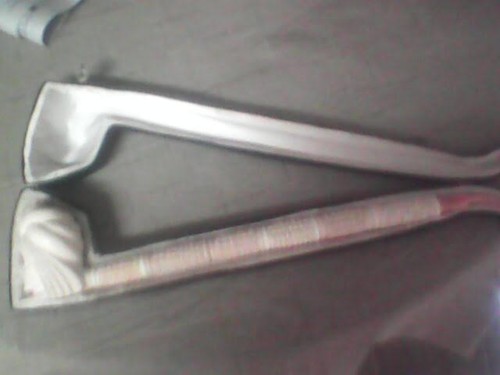 In my grubby mitts pic:
There are a few dings in the first section by the mouthpiece, and the draw is sub-par (as they are in most long meers), but I think I did ok for $28.32 shipped. I am going to clean this one and smoke the crap out of it.
:puffpipe: