When I received this Parker of London I was quite pleased with it. The sellers picture was bad and I have have got it cheap. Not much to do on this one, just a simple cleanup and polish. Well, the best laid plans...
This is how it looked before: A very dark red brown and very shiny. I was not sure about the finish it looked way too shiny for me and the grain was barely visible.
The left side had a lot of tiny dents too.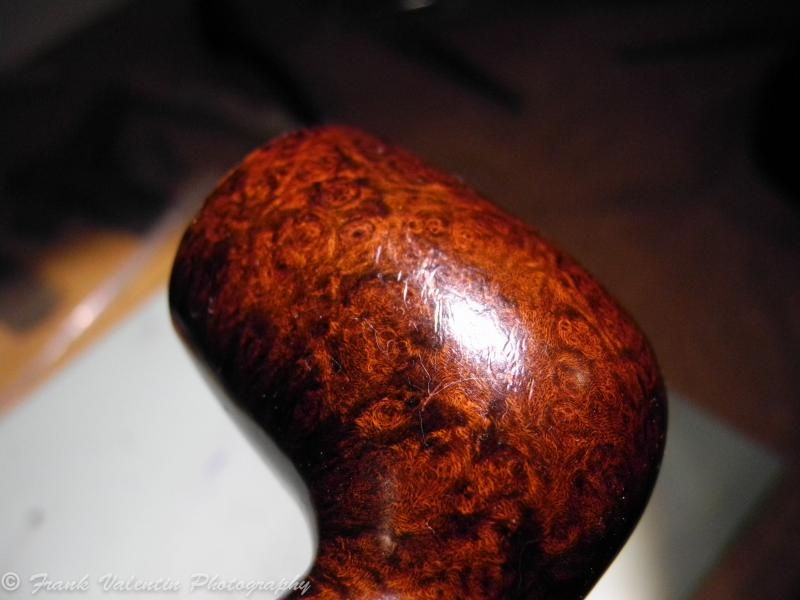 Just a bit of blackening on the top which removed nicely with a drop of saliva.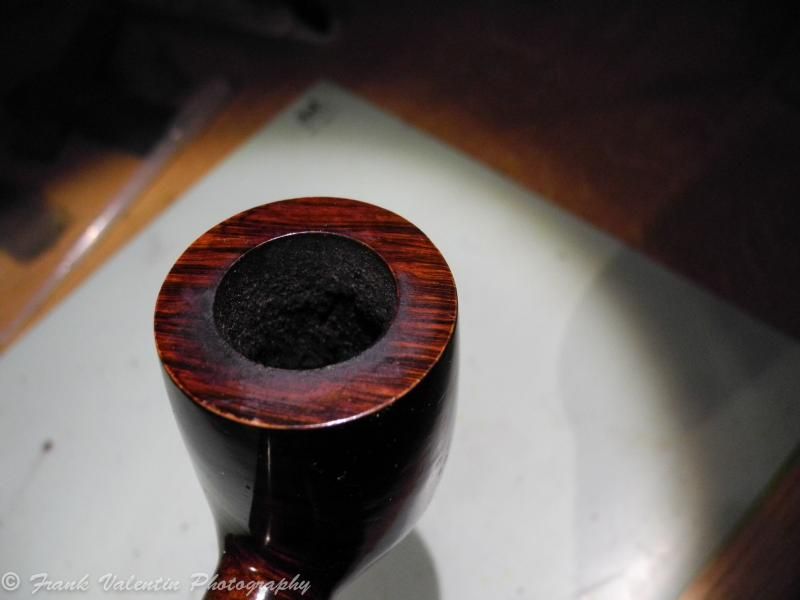 Just very little corrosion on the ebonite stem.
As always I start with reaming and sanding the bowl. Not much cake in here...
Again I tested the alcohol method on the lightly corroded stem. It removed the better part of the sulphur from it (you can see the yellowish stains on the rag). I think next time I will try the Oxyclean method...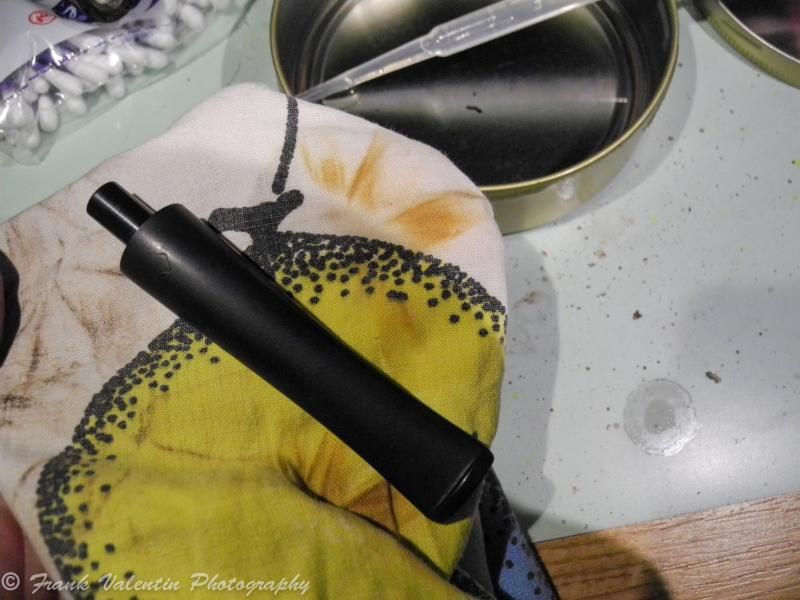 No pictures of the retorting process here but you know the drill...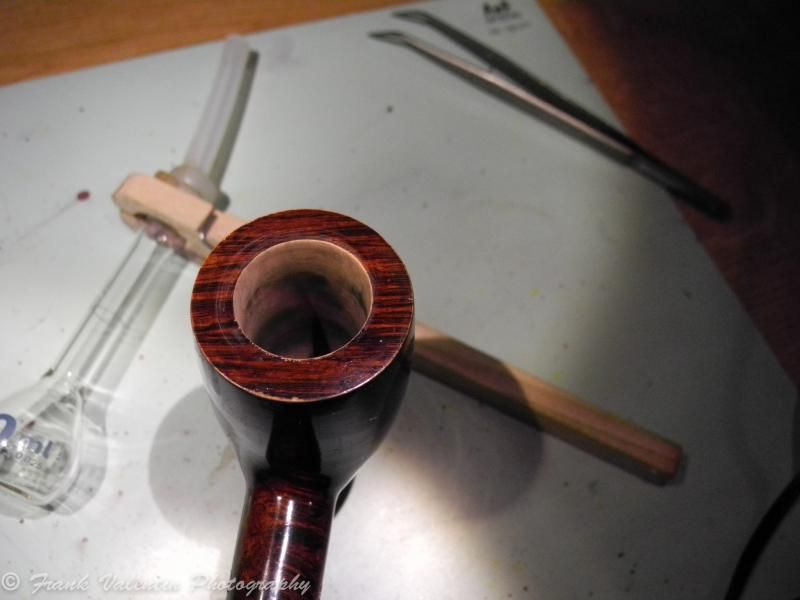 Next I went for the small dents on the left hand side of the bowl with a wet paper towel and a soldering iron.
They didn´t come out that much and I was soon to find out why.
I was wondering what to do about the scuffed edges of the bowl and then there were some scratches on the underside of the bowl as well. I tried to restain them but the stain wouldn´t catch on the wood - it would simply wipe off again! While scrubbing on the pipe with a alcohol soaked cotton pad parts of the shiny stuff started to come off. 8O Then it came to me! Cheap pipes are varnished sometimes. Varnish doesn´t age very well so it´s no good indeed. Better quality pipes (like the Parker) are not varnished but some have a shellac polish. What I was rubbing off was alcohol based shellac. So I kept scrubbing...
Halfway through I tried nailpolish remover (acetone) and it worked even better than alcohol.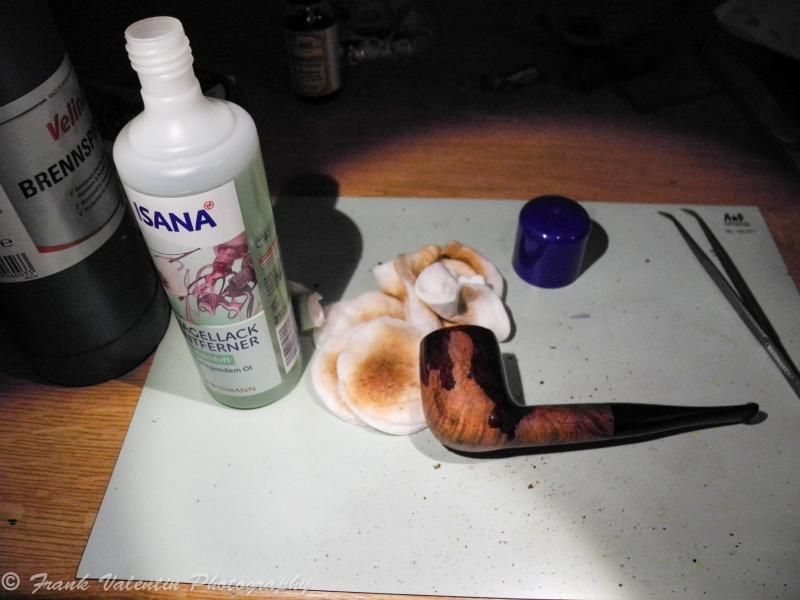 There was no staining underneath the shellac and the briar was bare naked. The dents were gone too.
I decided to give the Parker a proper stain and prepared the stummel with some fine 000 grade steel wool.
I used my alcohol based pipe stain in reddish brown. Three coats were applied and flame set.
Doesn´t look like much before buffing but here we go...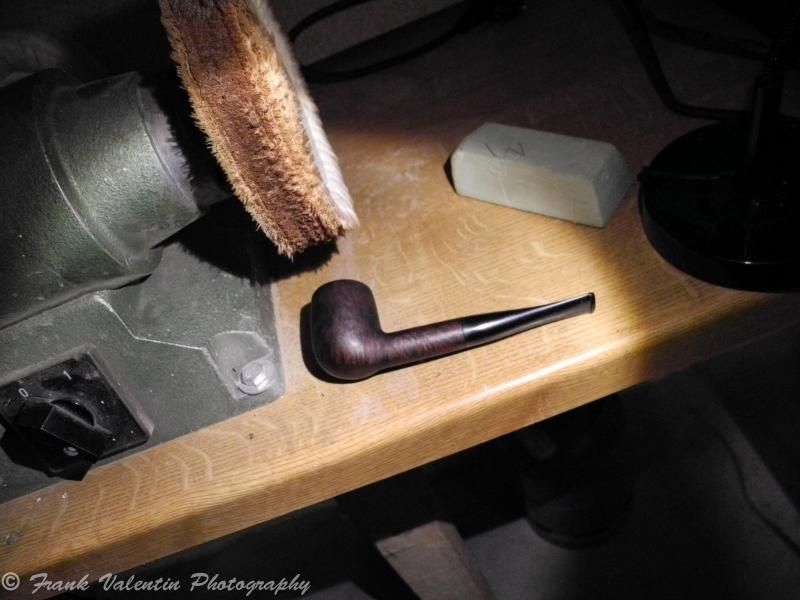 Much better after buffing with two different compounds and wheels.
And here it is after buffing with carnauba wax.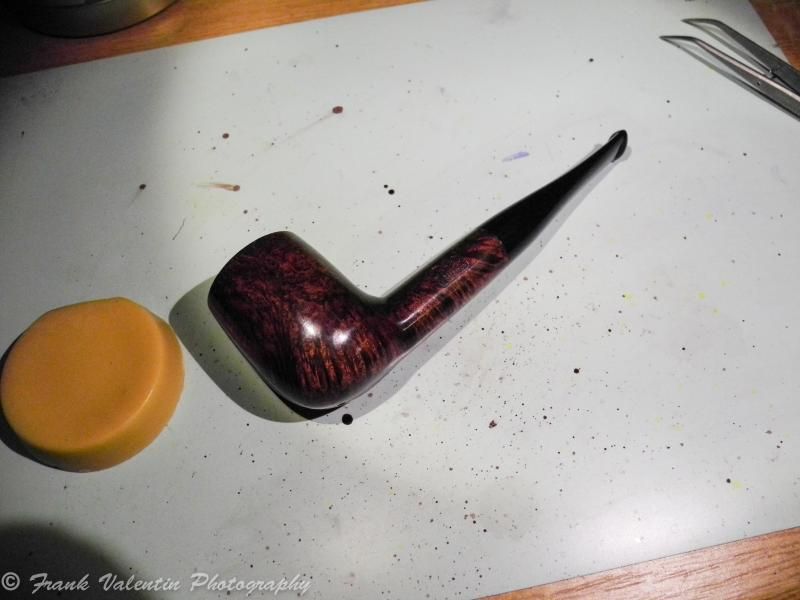 There you have it, the PARKER of London Jockey Club! A shellac polish might be nice when new but a stained and polished pipe is so much easier to keep in good condition.